How to Get the Sleep You Need When You Work 10+ Hours a Day

It's difficult to overemphasize the importance of sleep. 
You know you need it. But at the same time, it's one of the easiest things to deprioritize as your life gets busier and your work schedule expands into every empty space on your calendar. 
We get it. Almost everyone does it.
That's why you need a reminder of what deprioritizing sleep in favor of work is costing you. 
Read on to learn why skimping on sleep isn't wise when you're working 10+ hour days, how doing so affects your productivity and how you can make sure you're getting enough sleep without reducing your work hours.
How Sacrificing Sleep Affects Your Work

According to some estimates, up to one-third of adults in the US (including high school students) are sleep deprived.
And while it's common to shrug off feeling tired due to lack of sleep — it's normal, after all — the reality is that sleep deprivation is having very real effects on your productivity and your work. 
To start, when you neglect your sleep, you end up feeling sluggish, highly irritable and less able to solve problems, learn effectively and make good decisions. You also experience a sharp decline in creativity, which has a huge impact on the value you're able to create as you work.
All of these effects come about because sleep deprivation has a direct impact on your brain and your ability to think and focus.
According to one study, getting five or fewer hours of sleep dramatically impacts your mental performance. To put things into perspective, this level of sleep deprivation is the same as having a blood-alcohol level of 0.06 — so you're essentially working while drunk when you don't sleep enough.  
To make matters worse, lack of quality sleep can also cause mood swings, leaving you feeling more negative — which directly contributes to lower productivity. 
Now that you know how important sleep is to your work performance, read on to find out how much sleep you actually need — and how to get it.
How Much Sleep Do You
Actually

Need?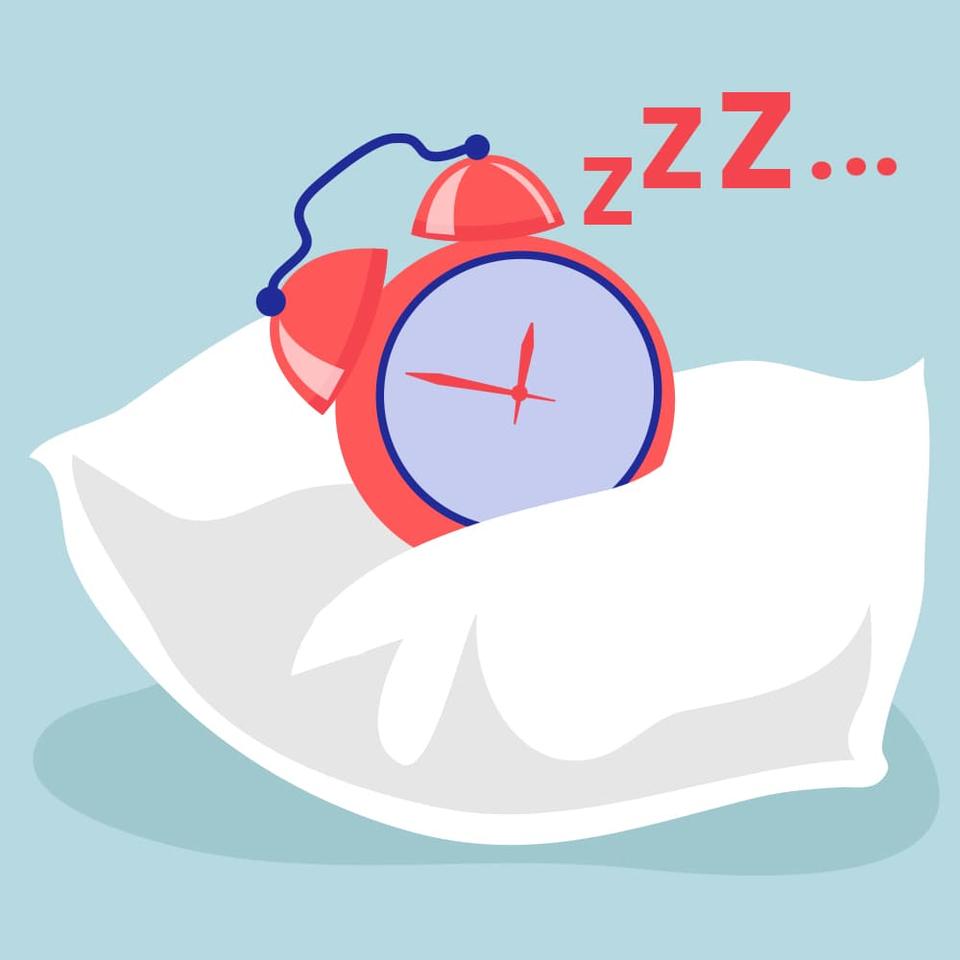 According to a study by the National Institutes of Health, the average person gets by on less than 5 to 6 hours of sleep. 
In our modern, fast-paced world, you'd be forgiven for thinking "5-6 hours? That's not so bad." 
However, there's a huge difference between the number of hours of sleep you can survive on and the amount of sleep you need to function at a higher level while you work.
At 5-6 hours of sleep, you're sleep deprived — which means you're prone to all of the productivity issues cited in the section above.
While the amount of sleep required by adults varies from person to person, the right amount of sleep for you is likely in the 7-9 hour range. Teens and children, of course, need more than this.
You may feel okay on the surface when you get less sleep than that, but your brain is undoubtedly suffering, whether you realize it or not. You'll feel — and perform — infinitely better by adding a couple of hours to your nightly snooze.
How to Get Enough Sleep — Without Working Less

There are two effective ways you can combat sleep deprivation without cutting your work hours.
1. Catch up on the Weekends

Don't want to start going to bed super early on weeknights?
You can catch up on sleep on the weekends by adjusting your sleep schedule via a sleep calculator. 
However, there's one caveat to this method: it's helpful to keep your sleep and wake times as consistent as possible — which means it'll likely be beneficial for you to get used to going to sleep a bit earlier than you normally do, even on weekdays.
Your second option is to take power naps during the day. 
According to military research, power naps can effectively replenish your energy reserves and restore your creativity if you didn't get all of your hours in the night before.
Shoot for one 15-30 minute power nap or two 15-minute naps per day. And remember not to sleep more than 30 minutes at a time, so you don't wake up feeling groggy.
The good news: many companies and organizations are beginning to understand how important sleep is for boosting productivity — so it's common for companies to have nap rooms. If your company has a nap room, start using it to stock up on sleep.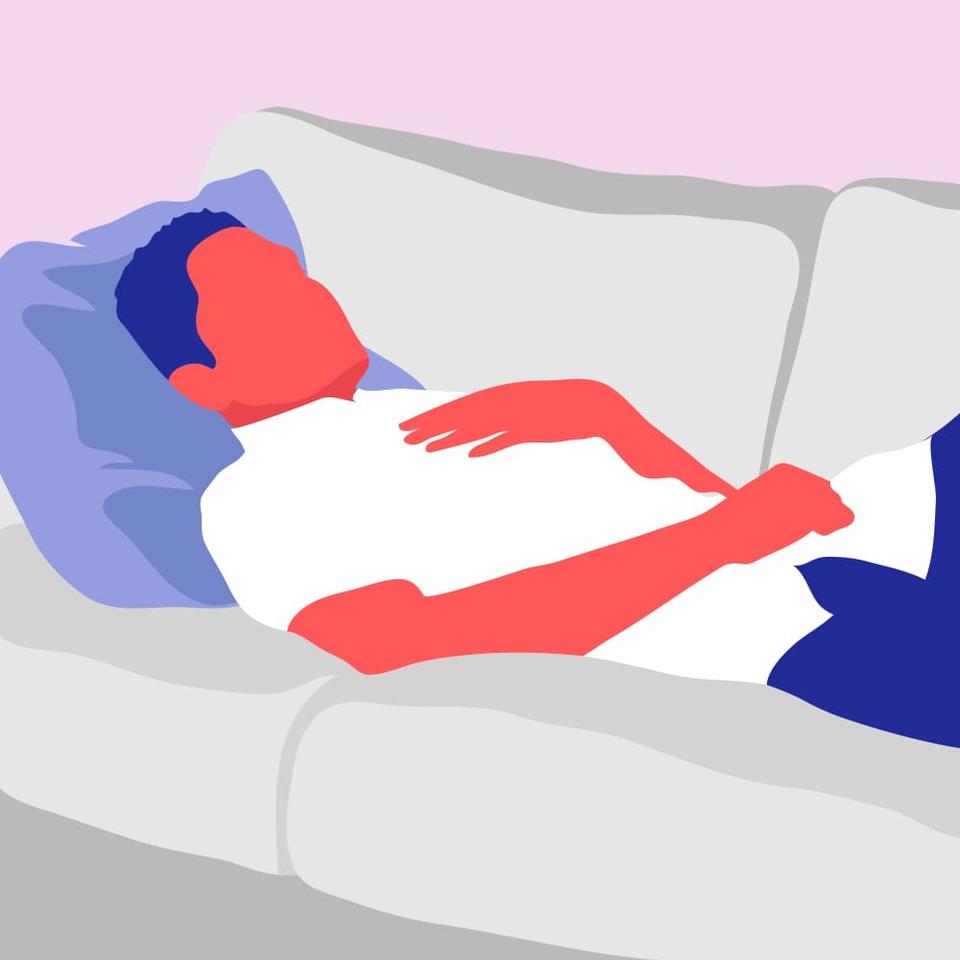 Prioritize Your Sleep and Watch Your Productivity Soar

If you're working 10+ hour days, your work is clearly an important part of your life. 
The quality and quantity of your sleep directly impacts your productivity from every angle — so it's well worth the investment of time and energy it takes to prioritize it. Fortunately, there are ways to do that without impacting your work schedule.
Do you have any other tips for combating sleep deprivation without cutting down on work? Let us know in the comments.
Sources:
(1) Barnes, CM et al. "Prioritizing Sleep Health: Public Health Policy Recommendations." Perspectives on Psychological Science, www.ncbi.nlm.nih.gov/pubmed/26581727. Accessed on Jan 15. 2020.
Are you working 10+ hours and always feeling tired? 🤯
Then you must read this.
#sleep #sleepingtips #mantasleep
Disclaimer:  The information contained in this website or provided through our blog, e-mails, or programs is for informational purposes only. It is not intended to be a substitute for medical advice, diagnosis or treatment that can be provided by your healthcare professionals.