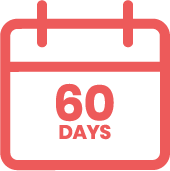 TRY RISK FREE FOR 60 DAYS
You're 100% covered — if it's not for you, send it back within 60 days for a quick, no-hassle refund.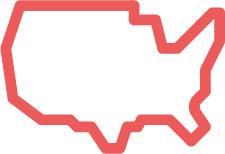 USA SHIPPING (Free)
Regardless of order size or value, all shipping within the USA is 100% free. Delivery takes 2-3 business days once shipped.

INTERNATIONAL SHIPPING
Starts at $4.99, and may increase depending on the weight of your order. Delivery takes 7-21 business days once shipped.

Empower light sleepers to sleep better so they can do more.
We believe great sleep is the non-negotiable foundation you need to create your best life.
That it's impossible to unlock your full potential if you're not getting an afternoon nap every day.
And that naps beat coffee hands down.
Everything we create is fueled by our drive to enable better lives through better sleep and regular naps.
Customer Reviews
Write a Review
Ask a Question
03/14/2023
Adam C.

United States
Great sleep mask!
I really like this mask. It's super comfortable and has a great weight to it. The only issue I have is that it hurts my head if I have it too tight on my head. So when usually I sleep with it I have it loose and it doesn't block all the light. That's my problem but overall it's an amazing and comfortable mask. I love the black out eye cups. I can sleep so much better!
03/12/2023
Kath H.

United States
Took some time getting used to but now I love it
This mask took a few nights of periodic use to get used to the weight - at first it felt like wearing goggles to bed and had to remove after a little while - but once I did get used to it, I'm falling asleep faster and sleeping deeper than I was before. Thing is I already have blackout curtains in the bedroom but some ambient light gets in around those curtains and from appliances in my small condo (including alarm clocks with red lights) that have lighted clocks or "on" LEDs on them. With this mask it's dark-dark which really does make a difference! The custom placement afforded by the separate eye cups makes it pretty easy to get the fit just right. I was concerned that with the cups in place the mask would "pinch" at the top of the nose just due to the weight, but with the space of the cups it sits at the skull bone at the top of the nose, and doesn't slip once the velcro is secured. I considered getting an unweighted version which I still may as it might be cooler in summer ... but this one does the trick. One detail though - it works best (balanced on the face) when reclining as flat as feasible (I use a lot of pillows so the angle is about 15 to 30 degrees off flat - which means the mask has a little pull of gravity downward) so I think it might be tougher to get used to if sleeping in a plane sitting upright. Which isn't an issue at the moment as I don't fly often. The velcro is smartly placed where it won't catch hair and keeps the mask in place without needing to tighten the band too much. A quality product and it does what the description says it does, helps you sleep better. I've used hotel-provided and airline-provided flat sleep masks that kind of did the job but the eye cups take all the pressure off the eyes in a way those masks don't, so it's a pretty ingenious design.
03/12/2023
Katrina O.

United States
Super helpful for 3rd shifters!
At first the price tag made me wary, but after many sleepless mornings, I decided to go for it. It blocks out every bit of super bright sunlight and is super calming due to the weight on your eyes. I also like that the eye cups are washable which helps with allergies in my opinion. You too should go for it!