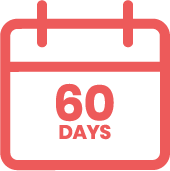 TRY RISK FREE FOR 60 DAYS
You're 100% covered — if it's not for you, send it back within 60 days for a quick, no-hassle refund.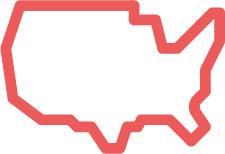 USA SHIPPING (Free)
Regardless of order size or value, all shipping within the USA is 100% free. Delivery takes 2-3 business days once shipped.

INTERNATIONAL SHIPPING
Starts at $4.99, and may increase depending on the weight of your order. Delivery takes 7-21 business days once shipped.

Empower light sleepers to sleep better so they can do more.
We believe great sleep is the non-negotiable foundation you need to create your best life.
That it's impossible to unlock your full potential if you're not getting an afternoon nap every day.
And that naps beat coffee hands down.
Everything we create is fueled by our drive to enable better lives through better sleep and regular naps.
Customer Reviews
Write a Review
Ask a Question
I LOVE this mask.
I bought the original mask a year or so ago and really like it, but this weighted one works so much better for me, along with my 10 LB weighted blanket. The mask is very ""comforting"" to me, and I wear it on top of my BIPAP mask (full face). It works amazingly well with the BIPAP mask. Thank you for creating this mask, and I will be purchasing another one in the near future."
my main sleep tool
The weighted Manta mask is my main sleep tool! This company is so worth it and creates fantastic products!
I am in love with it.
I have had the WEIGHTED mask for weeks now and I am in love with it. Since I was a little boy, I cannot sleep in the dark. Even a small night light will not do. I have to sleep with the lamp on. I've been this way since I was a kid because of trauma. So I thought I would try out this mask to help me sleep better at night. It has helped me so much. Even during the day for my nap it helps me. I will also say that two days ago I had a headache. I finally put on the mask and within 20 minutes the headache was gone! I had another one today and put on the mask and it went away so fast! I have no idea how that works lol. Anyways, this is a great product. You cannot see ANY light whatsoever and there's no pressure on your eyes. It DOES take some getting use to so don't get frustrated if it doesn't bring you comfort right away. Just get it already!
Thank you thank you!! ????
How is it going with my order? Oh, just SLEEPING through the night for the first time without a handful of medication. I LOVE the weighted mask! Thank you thank you!! ????
you get what you pay for
I have tried a number of sleep masks and non of them really worked. This one is not the cheapest on the market but as the saying goes 'you get what you pay for' It keeps the light out completely and is very comfortable. The only minor thing I would like to be different is the band that fastens the mask would be a little bit wider.