TRY RISK FREE FOR 60 DAYS
You're 100% covered — if it's not for you, send it back within 60 days for a quick, no-hassle refund.

USA SHIPPING (Free)
Regardless of order size or value, all shipping within the USA is 100% free. Delivery takes 2-3 business days once shipped.

INTERNATIONAL SHIPPING
Starts at $4.99, and may increase depending on the weight of your order. Delivery takes 7-21 business days once shipped.

annoyed by blinking LED lights?
f the annoying blinking LED lights from your electronic devices are driving you crazy, duct tape and other at-home hacks simply won't cut it.
Manta Sleep Blackout Stickers provide 100% blackout from disruptive lights from routers, chargers, smoke detectors, laptops, smartphones, tablets, and other devices.
And, they won't leave a sticky residue when you peel them off.
We haven't been this excited about stickers since the 3rd grade, and once you use Manta Sleep Blackout Stickers, you will be too!
100% LIGHT BLOCKING
REUSABLE APPLICATION
NO INTERFERENCE
100 PRE-CUT STICKERS
gid://shopify/MediaImage/27191885791385
gid://shopify/MediaImage/27191885758617
gid://shopify/MediaImage/27191885693081
gid://shopify/MediaImage/27191885463705
HOW CAN STICKERS
be so cool?

100% light blocking - Light blocking LED covers to prevent 100% of LED light from shining through.
Peel and stick design - Simply peel off the backing and place stickers over flashing LED lights.
No interference - Proprietary technology allows you to continue to use your electronic devices (such as remote controls) while the stickers are applied - no signal interference.
Functional design - 100 pre-cut sticker pack comes with 11 size and shape options to cover all of your devices.
"What took so long for someone to come up with this gem? Great idea!"
why manta?

What if there was a simple solution to blocking disruptive lights that affect your sleep?
Whether you're at home or traveling, Manta Sleep LED light covers block out bright lights that may disrupt your sleep. Try these stickers today and see the kind of sleep you could be getting.
"They are easy to apply, easy to shift and move. Worth the money and will last for a good amount of time."
BLACKOUT STICKERS
for better sleep

You know sleep is important to your health, but seemingly small distractions may be keeping you awake.
Manta Sleep Blackout Stickers prevent disruptive LED lights from your devices from interfering with your rest.
"Saves us from doing 'arts & crafts' with electrical tape to block all those little lights we don't usually notice until the lights are off 💕 "
BLACKOUT STICKERS
for travel

Sleeping in a new environment when you travel is disorienting enough. You can't remove the devices in your hotel room, but you can block out flashing LED lights with blackout stickers.
Once you leave, you can take your Manta Sleep Blackout stickers with you and use them again in the next hotel room.
"They're easy to peel off and they let NO light through. And you get a lot of stickers in the pack as well."
BLACKOUT STICKERS
for eye health

If you have cataracts or are recovering from LASIK surgery, your eyes may be especially sensitive to light.
Manta Blackout Stickers can help protect your eye health by eliminating the LEDs emitted from the devices you use every day.
"These really worked for many of my devices that had lights In my bedroom such as: smoke detector, tv, pvr, and even my light switch had an orange light coming thru."
Empower light sleepers to sleep better so they can do more.
We believe great sleep is the non-negotiable foundation you need to create your best life.
That it's impossible to unlock your full potential if you're not getting an afternoon nap every day.
And that naps beat coffee hands down.
Everything we create is fueled by our drive to enable better lives through better sleep and regular naps.
Customer Reviews
Write a Review
Ask a Question
11/03/2021
Henny G.

United States
Beat mask I've ever had
Best mask I've had hands down.
05/02/2021
Anja M.

Switzerland
No more annoying lights
Great for blackout. Wish there were more small rectangular shapes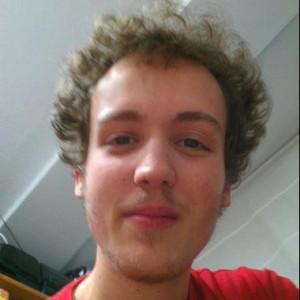 HV
04/03/2021
Héctor V.

Finland
Work both for lights and cameras
Work well, will be even better if they had a designed corner to un-stick them
faq

What is your shipping policy?
• ORDER PROCESSING - Our fulfillment team tries to process orders as quickly as they can. On average, they process/ship orders within 1 to 2 business days.
• US SHIPPING - We offer free standard shipping to customers within the USA. For contiguous USA, once shipped, your order should arrive within 2 to 3 business days. However, for PO boxes and military addresses, delivery could take 4 to 45 business days.
• INTERNATIONAL SHIPPING - Standard international shipping starts at $4.99 and may increase depending on the weight of your order. Please be advised that for the standard shipping option, your local post would usually be in charge of the actual delivery. Delivery will take 7 to 21 business days after an order has shipped. For customers from UAE, please use your P.O. box address when choosing our standard shipping method.
• EXPRESS SHIPPING - We offer a 2-day express delivery service for domestic customers within the contiguous states (does not apply to P.O. boxes). Orders are to be delivered to your doorstep within 2 business days after they have shipped. Flat price of $14.99 for orders below 10lbs. Weight limit for express shipping is up to 10lbs; not available for our body pillow and weighted blanket.
We also offer express shipping for international customers. Rates depend on the actual weight of the entire order so please select "Express Shipping" at checkout to get an estimate. For international express shipping, your order would usually arrive within 2 to 6 business days after it has shipped.
• TAXES/CUSTOMS FEES - Manta Sleep will not be able to cover or refund any duty fees incurred by your local laws. In most cases, customs fees will not apply due to the relatively low value of the shipment. However, we still encourage checking the customs laws of your local region before making a purchase.
What is your guarantee, warranty & returns policy?
• RETURN POLICY - Every Manta (except those purchased during limited-time sales events) comes with a 60-day money-back guarantee. If your Manta doesn't work for you for any reason, you're 100% covered — simply reach out to our customer success team via our contact page and let them know why the product didn't work for you. They will provide you with a prepaid return label via email and once we've received the item back in good condition and its original packaging, we'll provide you with a full refund for the item you purchased.
If you've paid for shipping, please be advised that we won't be able to refund the shipping fee as the payment goes directly to our shipping partners. Please also note that all products purchased via limited-time sales events (Black Friday, clearance, etc.) are considered final and are not eligible for returns or exchanges.
• WARRANTY POLICY - At Manta Sleep, we stand behind the quality of our products 100%. In the unlikely event that you aren't blown away by the quality of your Manta or you happen to encounter a manufacturing defect, let us know within 6 months from purchase and we'll exchange your Manta for a new one, free of charge. Please note that we can only offer replacements of the same product that you originally purchased.
• PRODUCT EXCHANGES - As a Manta Sleep customer, you have the option of requesting for a product exchange in lieu of a refund if your order was placed 60 days (or less) ago. Product exchange is possible as long as the price of the item you wish to exchange for is the same as (or lower than) your original purchase. Please note though that you could only exchange for another product once and if you request for a product exchange, your order would no longer be eligible for a refund. Also, items purchased during limited-time sales events (i.e. Black Friday, Holiday Sales) aren't eligible for a product exchange.
Please also be advised that the shipping fee would have to be paid for by the customer. Simply reach out to our customer success team via our contact page so they could walk you through the exchange process.