Try Risk Free
for 60 days
You're 100% covered — if it's not for you, send it back within 60 days for a quick, no-hassle refund.

USA Shipping
(Free)
Regardless of order size or value, all shipping within the USA is 100% free. Delivery takes 2-6 business days once shipped.

International
Shipping
Starts at $4.99, and may increase depending on the weight of your order. Delivery takes 7-21 business days once shipped.

your earplugs. upgraded.

From snoring partners and noisy neighbors to loud events and busy travel, all types of sounds can interrupt your sleep.
Manta Sleep Earplugs provide safe and comfortable hearing protection to help you sleep better.
The earplugs perfectly complement your Manta Sleep Mask. While the sleep mask blocks out disruptive lights, the comfortable foam ear plugs block loud noises up to 32 decibels.
ERGONOMIC DESIGN

TOP-RATED NOISE BLOCKING

SUPER SOFT FOAM

MULTIPURPOSE EARPLUGS

ERGONOMIC DESIGN

TOP-RATED NOISE BLOCKING

SUPER SOFT FOAM

MULTIPURPOSE EARPLUGS

why manta earplugs? 

Ergonomic design - Unique bell shape, fitting comfortably in your ears. 10 pairs are included.
Top-rated noise blocking - Noise Reduction Rating up to 32 decibels, easily reducing most common noises that interrupt your sleep.
Made of soft, slow-release foam for a comfortable fit, even during long periods of wear. Flexible foam allows you to adjust the shape for a more custom fit in your ear.
Protects against harmful noises that can cause permanent hearing loss, like working with machinery, attending concerts, and more.
"These earplugs are made of soft foam so they don't cause any discomfort and pain when wearing them."
What if you could eliminate noise whenever you want?

For sleeping - If you're a light sleeper, ear plugs are a safe and comfortable way to reduce noise and help you sleep better.
For travel - Catching some sleep on the plane or in the airport can feel nearly impossible. Manta Earplugs can drown out the noise to help you sleep better, and have more energy to enjoy your travels.
For snores - Snoring is one of the most common culprits keeping people from getting a good night's sleep. Manta Earplugs are an effective way to block out the disruptive sound of snoring so you can improve your own sleep quality.
For city living - City sounds like traffic, sirens, and construction may be distracting as you fall asleep, or can wake you up throughout the night. Manta Earplugs help reduce these noises so you can fall and stay asleep easier.
For daily life - Whether you ride a motorcycle, or simply need help focusing as you work or study, you can use multipurpose Manta Sleep Earplugs to reduce noise and protect your hearing.
Awesome product!
★ ★ ★ ★ ★
"Since I've been using your earplugs, I've been sleeping so much better!!"
customer reviews
Customer Reviews
Write a Review
Ask a Question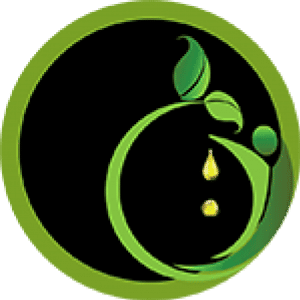 JM
06/02/2021
JACQUELINE M.

United States
Don't hear a thing
I don't hear a thing when I wear these earplugs. Brilliant product.
05/02/2021
Christine R.

United States
Amazing!!!
These are the best ever!! They conform so perfect to the ear. Incredibly soft and SOUND. Great night sleep. Along with 2 amazing Manta eye masks ever! Best sleep ever!! Look forward to purchasing the body pillow next!
03/09/2021
Julie H.

United States
Excellent Customer Service and amazing Product
From beginning to end of purchase Manta was exceptional! This company has very throughal employees and the product is the best. I work nights and my mask blocks out any light and earplugs no noise ...I want to also mention Laxmi Thapa, excellent customer service...followed up with me constantly and made sure I am a satisfied customer!! I will recommending this product and company to anyone who asks. Thank you Manta and Laxmi you are wonderful.
faq

What is your shipping policy?
• ORDER PROCESSING - Our fulfillment team tries to process orders as quickly as they can. On average, they process/ship orders within 1 to 2 business days.
• US SHIPPING - We offer free standard shipping to customers within the USA. For contiguous USA, once shipped, your order should arrive within 2 to 6 business days. However, for PO boxes and military addresses, delivery could take 4 to 45 business days.
• INTERNATIONAL SHIPPING - Standard international shipping starts at $4.99 and may increase depending on the weight of your order. Please be advised that for the standard shipping option, your local post would usually be in charge of the actual delivery. Delivery will take 7 to 21 business days after an order has shipped. For customers from UAE, please use your P.O. box address when choosing our standard shipping method.
• EXPRESS SHIPPING - We offer competitive Express Shipping for both domestic (contiguous states only) and international orders. Rates depend on the actual weight of the entire order. Please select "Express Shipping" at checkout to get an estimate. Please be advised that express shipping isn't available to PO box addresses.
• TAXES/CUSTOMS FEES - Manta Sleep will not be able to cover or refund any duty fees incurred by your local laws. In most cases, VAT and customs fees will not apply due to the relatively low value of the shipment. However, we still encourage checking the customs and VAT laws of your local region before making a purchase.
What is your guarantee, warranty & returns policy?
• RETURN POLICY - Every Manta (except those purchased during limited-time sales events) comes with a 60-day money-back guarantee. If your Manta doesn't work for you for any reason, you're 100% covered — simply reach out to our customer success team via our contact page and let them know why the product didn't work for you. They will provide you with a prepaid return label via email and once we've received the item back in good condition and its original packaging, we'll provide you with a full refund for the item you purchased.
If you've paid for shipping, please be advised that we won't be able to refund the shipping fee as the payment goes directly to our shipping partners. Please also note that all products purchased via limited-time sales events (Black Friday, clearance, etc.) are considered final and are not eligible for returns or exchanges.
• WARRANTY POLICY - At Manta Sleep, we stand behind the quality of our products 100%. In the unlikely event that you aren't blown away by the quality of your Manta or you happen to encounter a manufacturing defect, let us know within 6 months from purchase and we'll exchange your Manta for a new one, free of charge. Please note that we can only offer replacements of the same product that you originally purchased.
• PRODUCT EXCHANGES - As a Manta Sleep customer, you have the option of requesting for a product exchange within 60 days from the date of purchase as long as the item you wish to exchange for is priced lower or is of the same price as your original purchase. To qualify for the exchange, the original item purchased should be in good condition and be placed in the packaging it came with.

Please note that this option won't apply to items purchased during limited-time sales events (i.e. Black Friday, Holiday Sales). Also, shipping fee would have to be paid for by the customer. For more details and to request for a product exchange, simply reach out to our customer success team via our contact page.