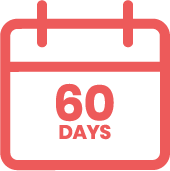 TRY RISK FREE FOR 60 DAYS
You're 100% covered — if it's not for you, send it back within 60 days for a quick, no-hassle refund.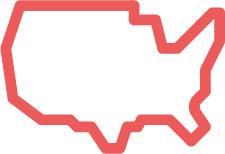 USA SHIPPING (Free)
Regardless of order size or value, all shipping within the USA is 100% free. Delivery takes 2-3 business days once shipped.

INTERNATIONAL SHIPPING
Starts at $4.99, and may increase depending on the weight of your order. Delivery takes 7-21 business days once shipped. relax & depuff your eyes with the world's best cooling sleep mask

Manta COOL Mask is designed to soothe puffiness and provide maximum relief instantly.

Combining the relaxing power of cold therapy with light, calming compression, this cooling sleep mask helps you soothe the delicate skin around your eyes and feel well-rested within minutes.

Because feeling better makes everything better.

MINIMAL PRESSURE ON THE EYES

NEAR-BLACKOUT DESIGN

COMFY & GENTLE MOLDABLE MATERIALS

EVENLY-DISTRIBUTED COOLING

gid://shopify/MediaImage/27180741329049

gid://shopify/MediaImage/27119356838041

gid://shopify/MediaImage/27180746375321

gid://shopify/MediaImage/27192952848537
how does this cooling eye mask compare?
| | manta cool mask | generic cooling mask |
| --- | --- | --- |
| cools eyes and sinuses | Yes | Yes |
| can be stored in freezer | Yes | Yes |
| evenly-distributed cooling | Yes | No |
| near-blackout design | Yes | No |
| soft, moisture-wicking fabric | Yes | No |
| insulated ceramic beads for perfect temp | Yes | No |
| durable, anti-stretch elastics | Yes | No |
| minimal pressure on eyes | Yes | No |
| infinitely adjustable for personalized fit | Yes | No |
| swappable strap and eye cups | Yes | No |
| durable, high-quality materials | Yes | No |
| | | |
ALL IT TAKES IS 10 MINUTES TO
soothe & depuff your eyes — so you look (and feel) well-rested, everyday

COOL Mask is tailor-made for those looking to relax and rejuvenate their eyes — so they can feel refreshed and ready for the day instantly.

A cooling eye mask calms & relaxes you by reducing inflammation in the blood vessels around your eyes and invigorating your delicate eye skin — so you look (and feel) well-rested, within minutes.

The result: you're never slowed down by allergies or tired eyes — and you never feel puffy for longer than a few minutes.
"It completely blocks out the light and relieves the tension headaches I get from staring at a computer all day."
Heatherly
what makes this cooling sleep mask different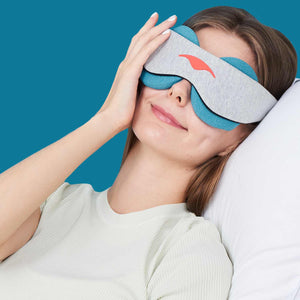 EYE-PRESSURE-FREE COMPRESSION
for the perfect blend of soft comfort and cooling relief

COOL offers compression everywhere you need it (and nowhere you don't). You get therapeutic pressure around your eyes and on your sinuses, but little pressure on your eyes — so you feel instant, soothing relief.
"I suffer from awful sinus headaches and allergies and the cooling mask is seriously the best money I have spent all year!"
Amanda
THE PERFECT AMOUNT OF COOLNESS
for relief that protects the delicate skin of your eyes

COOL is filled with cooling beads that are gentler than gel and insulated to stay frozen 20% longer than other bead masks. They stay cool for the doctor-recommended duration of 10 minutes: long enough to provide relief, but brief enough to prevent skin damage.
"I usually have terrible allergies and my sinuses are always angry and swollen. When I woke up this morning, my sinuses felt so much better!"
Kelsy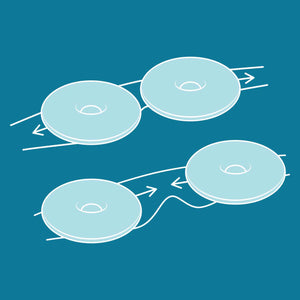 100% ADJUSTABLE FIT
for right-where-you-need-it cold therapy

COOL is made to fit your unique face. Its eye cups' position, angle and strap tightness are infinitely adjustable — so you can position your ice-cold eye cups exactly where you need them for instant, sigh-worthy relief.
"After just two uses, there is significant improvement: the bruising has faded; my eyes aren't itching; and I don't cringe when I look in the mirror."
Sherri
NEAR-BLACKOUT DESIGN
so you get darkness & soothing relief, at the same time

Designed to give you an immersive cooling experience, COOL's eye cups are large and wide enough to block out 100% of light for most people. The result: you get total sensory relief, every time — and you recover quickly from headaches that are exacerbated by light.
"I bought these in hopes that they would maybe help the puffiness and boy they did! It feels nice to sit back and just chill (pun intended) while my eyes depuff in the morning and then I am ready to take on the day!"
Amy
EVERY DETAIL ENGINEERED
for a personal fit & unmatched comfort, in any position

COOL is designed for no-compromises comfort and constructed with soft, breathable, moldable materials that gently conform to your face while putting minimal pressure on your eyes. So you experience immediate relief whether you're on your back, side or stomach.
"The temperature is perfect - not too cold to hurt - and it relieves the pressure from my eyes while providing complete black-out darkness which is very helpful for migraines."
Abbegayle
Empower light sleepers to sleep better so they can do more.
We believe great sleep is the non-negotiable foundation you need to create your best life.
That it's impossible to unlock your full potential if you're not getting an afternoon nap every day.
And that naps beat coffee hands down.
Everything we create is fueled by our drive to enable better lives through better sleep and regular naps.
Customer Reviews
Customer Photos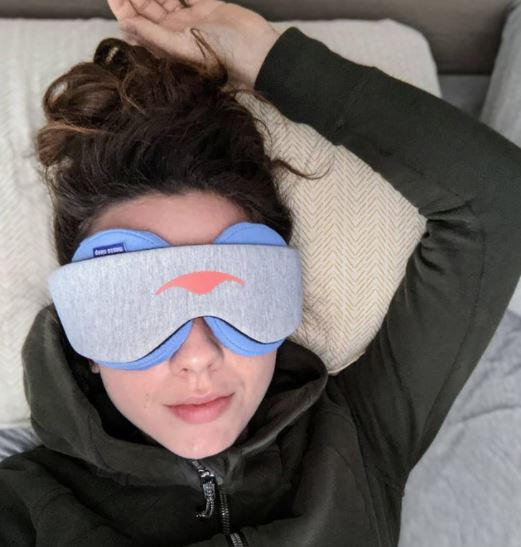 i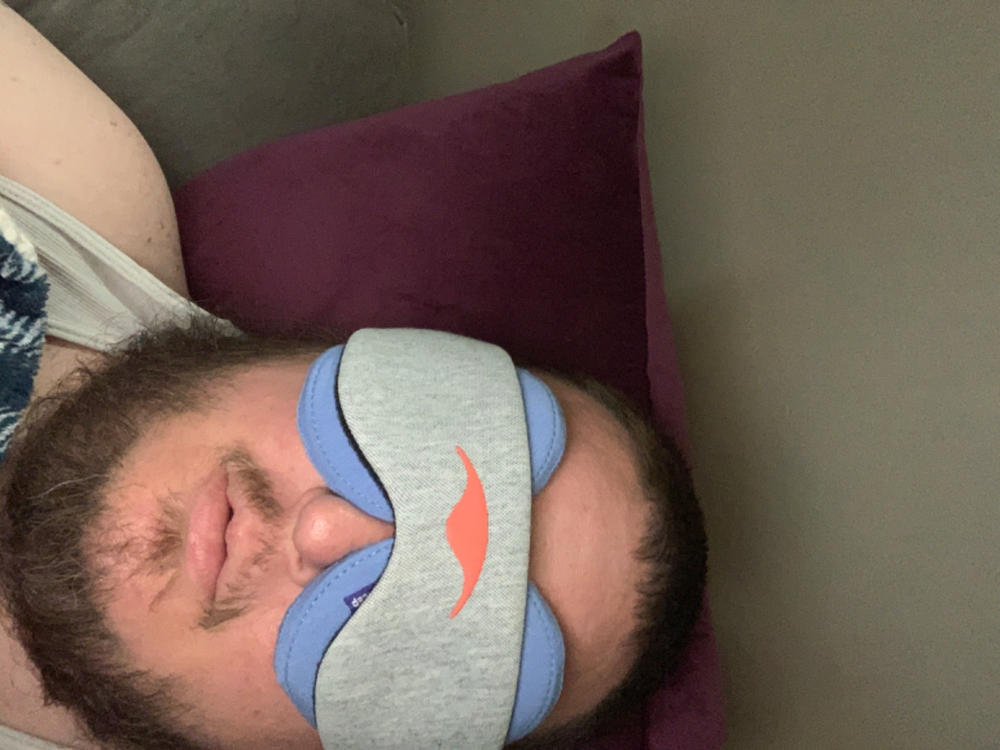 i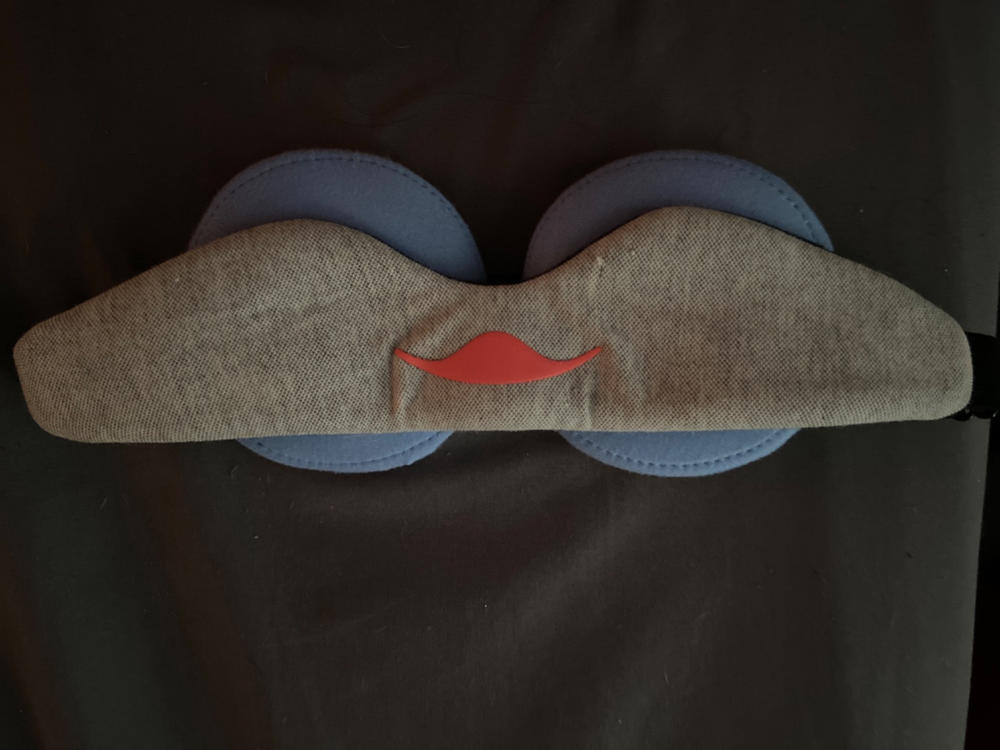 i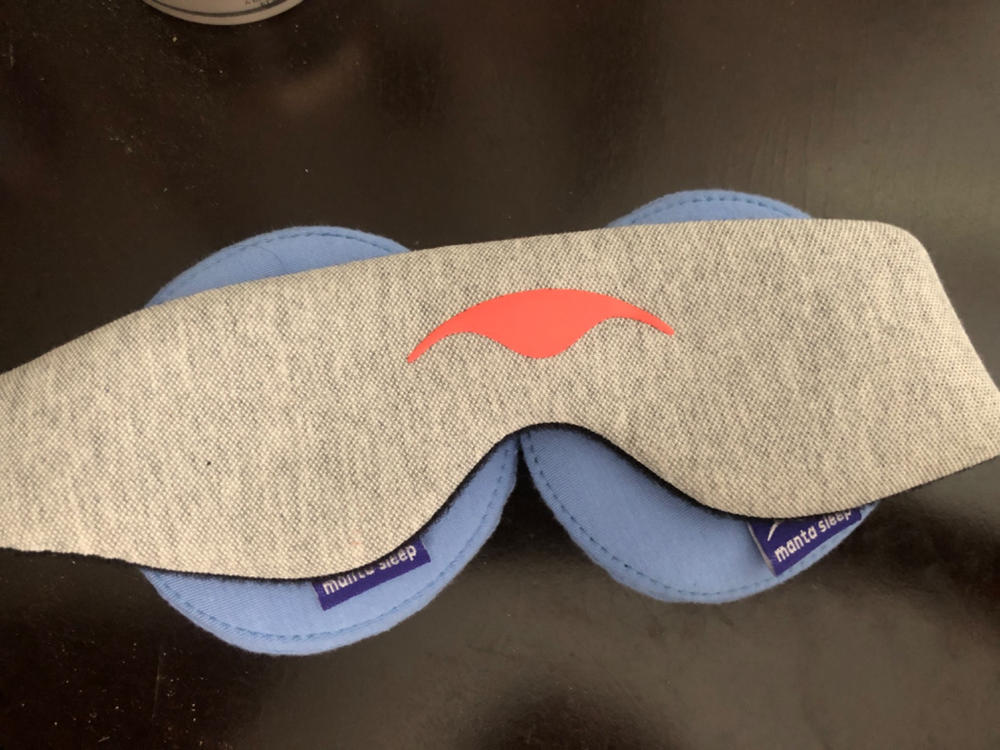 i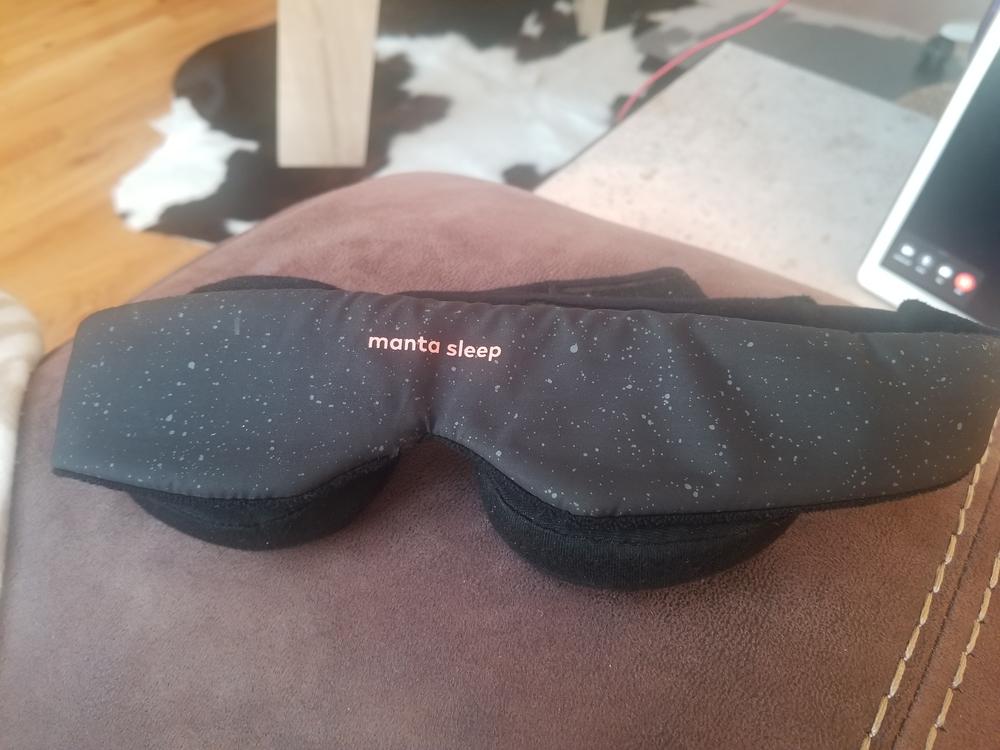 i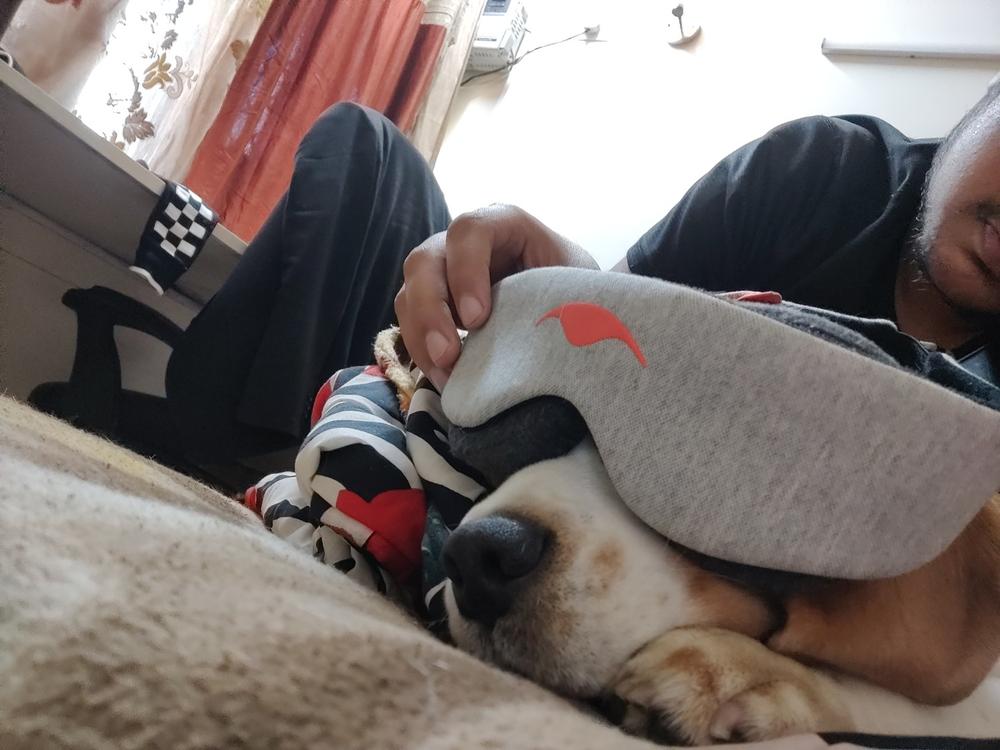 i
Write a Review
Ask a Question
07/08/2023
Ben L.

Australia
Excellnt for Migraines
The cool mask is comfortable and lightweight. When I have a migraine, which unfortunately is quite frequent, this product is absolutely amazing. It applies cooling right where you need it, around your eyes. It's so good I bought a second one, so there's always one in the freezer ready to go.
07/04/2023
Vanessa S.

United Kingdom
07/03/2023
sarah k.

United Kingdom
faq

How do I use Manta COOL Mask?
Place the detachable eye cups from Manta COOL Mask in the ziplock bag that comes in the package. Place the bag in the freezer at least 1 hour prior to usage. Once cooled, place the eye cups on the head strap and put the mask on for immediate head, eye and sinus relief.
How long does the cooling effect from Manta COOL Mask last?
If cooled in the freezer according to the instructions given, COOL eye cups remain ice cold for the doctor-recommended duration of 10 minutes, which is long enough to soothe your head, eyes and sinuses without damaging your skin.
How do I know that Manta COOL Mask will fit me?
Manta COOL Mask is designed to fit every face type perfectly. Its detachable eye cups can be placed anywhere along the head strap for a flawless blackout fit.
The head strap itself is 73 cm in circumference, and is fully adjustable to ensure that it fits perfectly but is never too tight.
Does Manta COOL Mask provide full blackout?
The eye cups on Manta COOL Mask are large and wide enough to block 100% of light for most people. This way, you get complete sensory relief — both because of the cooling effect and complete darkness.
Do you have any other mask options? How do I know which one is best for me?
We make masks for every sleep type and challenge. To find the Manta Mask that's perfect for you, visit our mask comparison page.
Is Manta COOL Mask machine washable?
Manta COOL Mask should be hand washed only. Please do not machine wash the mask as it may get damaged.
I'm a side sleeper. Is Manta COOL Mask suitable for me?
Manta COOL Mask is filled with cooling beads that soothe your head, eyes and sinuses while you sleep. Because of this, COOL is most comfortable for back sleepers.
If you're looking for the ultimate mask for side sleepers, check out Manta Sleep Mask PRO.
What is your shipping policy?
• ORDER PROCESSING - Our fulfillment team tries to process orders as quickly as they can. On average, they process/ship orders within 1 to 2 business days.
• US SHIPPING - We offer free standard shipping to customers within the USA. For contiguous USA, once shipped, your order should arrive within 2 to 3 business days. However, for PO boxes and military addresses, delivery could take 4 to 45 business days.
• INTERNATIONAL SHIPPING - Standard international shipping starts at $4.99 and may increase depending on the weight of your order. Please be advised that for the standard shipping option, your local post would usually be in charge of the actual delivery. Delivery will take 7 to 21 business days after an order has shipped. For customers from UAE, please use your P.O. box address when choosing our standard shipping method.
• EXPRESS SHIPPING - We offer a 2-day express delivery service for domestic customers within the contiguous states (does not apply to P.O. boxes). Orders are to be delivered to your doorstep within 2 business days after they have shipped. Flat price of $14.99 for orders below 10lbs. Weight limit for express shipping is up to 10lbs.
We also offer express shipping for international customers. Rates depend on the actual weight of the entire order so please select "Express Shipping" at checkout to get an estimate. For international express shipping, your order would usually arrive within 2 to 6 business days after it has shipped.
• TAXES/CUSTOMS FEES - Manta Sleep will not be able to cover or refund any duty fees incurred by your local laws. In most cases, customs fees will not apply due to the relatively low value of the shipment. However, we still encourage checking the customs laws of your local region before making a purchase.
What is your guarantee, warranty & returns policy?
• RETURN POLICY - Every Manta (except those purchased during limited-time sales events) comes with a 60-day money-back guarantee. If your Manta doesn't work for you for any reason, you're 100% covered — simply reach out to our customer success team via our contact page and let them know why the product didn't work for you. They will provide you with a prepaid return label via email and once we've received the item back in good condition and its original packaging, we'll provide you with a full refund for the item you purchased.
If you've paid for shipping, please be advised that we won't be able to refund the shipping fee as the payment goes directly to our shipping partners. Please also note that all products purchased via limited-time sales events (Black Friday, clearance, etc.) are considered final and are not eligible for returns or exchanges.
• WARRANTY POLICY - At Manta Sleep, we stand behind the quality of our products 100%. In the unlikely event that you aren't blown away by the quality of your Manta or you happen to encounter a manufacturing defect, let us know within 6 months from purchase and we'll exchange your Manta for a new one, free of charge. Please note that we can only offer replacements of the same product that you originally purchased.
• PRODUCT EXCHANGES - As a Manta Sleep customer, you have the option of requesting for a product exchange in lieu of a refund if your order was placed 60 days (or less) ago. Product exchange is possible as long as the price of the item you wish to exchange for is the same as (or lower than) your original purchase. Please note though that you could only exchange for another product once and if you request for a product exchange, your order would no longer be eligible for a refund. Also, items purchased during limited-time sales events (i.e. Black Friday, Holiday Sales) aren't eligible for a product exchange.
Please also be advised that the shipping fee would have to be paid for by the customer. Simply reach out to our customer success team via our contact page so they could walk you through the exchange process.