TRY RISK FREE
FOR 60 DAYS
You're 100% covered — if it's not for you, send it back within 60 days for a quick, no-hassle refund.

USA SHIPPING
(Free)
Regardless of order size or value, all shipping within the USA is 100% free. Delivery takes 2-3 business days once shipped.

INTERNATIONAL
SHIPPING
Starts at $4.99, and may increase depending on the weight of your order. Delivery takes 7-21 business days once shipped.

take your beauty sleep to the next level.


The Silk, Steam & Ice Bundle combines the anti-aging skin benefits of 22 momme silk with steamy heat therapy and icy cold therapy for deep relaxation, reliable relief and anti-aging skin care — all in a single mask.
It's the swiss army knife of beauty sleep.
SOOTHES EYE & SINUSES

PREVENTS WRINKLES & FINE LINES

LUSTROUS 22 MOMME SILK

ALLEVIATES STRESS & DRY EYES

SOOTHES EYE & SINUSES

PREVENTS WRINKLES & FINE LINES

LUSTROUS 22 MOMME SILK

ALLEVIATES STRESS & DRY EYES

Manta SILK Mask

The only anti-aging sleep mask optimized for deep sleep.
Prevents wrinkles & fine lines
Lustrous 22 momme silk
Infinitely adjustable fit
True 100% blackout
" I have tried so many different sleep masks from different companies and the Manta masks are by far the best and this silk one is the best Manta."
Manta COOL Eye Cups

Freezable eye cups for headaches and sinus pressure.
Soothes eye and sinuses
Minimal eye pressure
Soft, gentle, moldable materials
Near-blackout design
"These are so relaxing. They even come with a bag to freeze them in so they're protected. Great for headaches, puffy eyes, fevers, or just to relax."
Manta STEAM Eye Cups

Microwaveable cups for allergies and dry eyes.
Alleviates stress and dry eyes
Minimal eye pressure
Relief in just 3-5 minutes
Near-blackout design
"These warm eye cups are amazing. Very comfortable and relaxing for tired eyes. Magically reduce under eye circles for a rejuvenation sensation."
our mission:

Empower light sleepers to sleep better so they can do more.
We believe great sleep is the non-negotiable foundation you need to create your best life.

That it's impossible to unlock your full potential if you're not getting an afternoon nap every day.

And that naps beat coffee hands down.

Everything we create is fueled by our drive to enable better lives through better sleep and regular naps.
customer reviews
Customer Reviews
Write a Review
Ask a Question
11/04/2021
Robert R.

United States
My wife loves the cooling pads and the satin feel
My wife usually uses the satin pads when she sleeps and they create a perfect seal around her eyes. We live in a pretty warm climate, so she'll put the cooling pads on when it's a littler warmer out and she wants some extra cooling against her face.
11/03/2021
Päivi W.

Finland
Silky dreams
Really worth the money, I just wish the headband would be elastic, now the open/close adjusting is waking up the baby
Hello Päivi, Thanks so much for sharing your experience with the mask and for taking the time to give us your feedback. We're always looking for ways to improve our products and feedback from customers like you is an invaluable part of that process. Rest assured that your feedback would reach the right folks. :) Also, please don't hesitate to email us at support@mantasleep.com so our customer success agents could help you out with any concerns that you have regarding the product.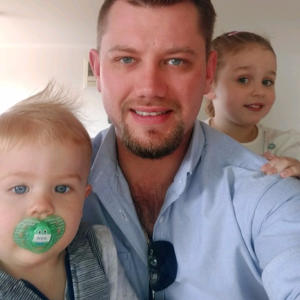 JM
11/03/2021
Joey M.

Australia
Total darkness at last
I have a street light outside my window and no blackout blinds so light still shines into the room at night. For a while I slept with blublockers on and I noticed improvement in my sleep with Oura ring. But wearing the glasses was a little uncomfortable and left indentations on the side of my head. So thought the investment into a good quality mask was worth it. Now with my Manta silk mask it's pitch black and comfortable! Highly recommend.
faq

What is your shipping policy?
• US SHIPPING - We offer free standard shipping to customers within the USA. For contiguous USA, once shipped, your order should arrive within 2 to 3 business days. However, for PO boxes and military addresses, delivery could take 4 to 45 business days.
• INTERNATIONAL SHIPPING - Standard international shipping starts at $4.99 and may increase depending on the weight of your order. Please be advised that for the standard shipping option, your local post would usually be in charge of the actual delivery. Delivery will take 7 to 21 business days after an order has shipped. For customers from UAE, please use your P.O. box address when choosing our standard shipping method.
• TAXES/CUSTOMS FEES - Manta Sleep will not be able to cover or refund any duty fees incurred by your local laws. In most cases, customs fees will not apply due to the relatively low value of the shipment. However, we still encourage checking the customs laws of your local region before making a purchase.
What is your guarantee, warranty & returns policy?
• RETURN POLICY - Every Manta (except those purchased during limited-time sales events) comes with a 60-day money-back guarantee. If your Manta doesn't work for you for any reason, you're 100% covered — simply reach out to our customer success team via our contact page and let them know why the product didn't work for you. They will provide you with a prepaid return label via email and once we've received the item back in good condition and its original packaging, we'll provide you with a full refund for the item you purchased.

If you've paid for shipping, please be advised that we won't be able to refund the shipping fee as the payment goes directly to our shipping partners. Please also note that all products purchased via limited-time sales events (Black Friday, clearance, etc.) are considered final and are not eligible for returns or exchanges.

• WARRANTY POLICY - At Manta Sleep, we stand behind the quality of our products 100%. In the unlikely event that you aren't blown away by the quality of your Manta or you happen to encounter a manufacturing defect, let us know within 6 months from purchase and we'll exchange your Manta for a new one, free of charge. Please note that we can only offer replacements of the same product that you originally purchased.

• PRODUCT EXCHANGES - As a Manta Sleep customer, you have the option of requesting for a product exchange within 60 days from the date of purchase as long as the item you wish to exchange for is priced lower or is of the same price as your original purchase. To qualify for the exchange, the original item purchased should be in good condition and be placed in the packaging it came with.

Please note that this option won't apply to items purchased during limited-time sales events (i.e. Black Friday, Holiday Sales). Also, shipping fee would have to be paid for by the customer. For more details and to request for a product exchange, simply reach out to our customer success team via our contact page.