Try Risk Free
for 60 days
You're 100% covered — if it's not for you, send it back within 60 days for a quick, no-hassle refund.

USA Shipping
(Free)
Regardless of order size or value, all shipping within the USA is 100% free. Delivery takes 2-6 business days once shipped.

International
Shipping
Starts at $4.99, and may increase depending on the weight of your order. Delivery takes 7-21 business days once shipped.

meet the world's most effective steamy heat therapy mask

WARM is the only heat therapy mask designed, constructed and optimized for maximum relief in any environment.
Created to combine the soothing power of heat therapy with the sensory relief of total darkness, WARM is for you whether you suffer from dry or tired eyes, stress, dark undereye circles, headaches or sinus pressure.
Because feeling better makes everything better.
MINIMAL EYE PRESSURE

NEAR-BLACKOUT DESIGN

RELIEF IN JUST 3-5 MINUTES

POWERED BY 100% NATURAL STEAM

MINIMAL EYE PRESSURE

NEAR-BLACKOUT DESIGN

RELIEF IN JUST 3-5 MINUTES

POWERED BY 100% NATURAL STEAM

designed to moisturize and refresh dry, irritated eyes & release muscle tension — so you experience round-the-clock relief from dry eyes, stress and eye strain

WARM Mask is tailor-made for contact lens wearers and eye strain sufferers.
By providing natural hydration and tension relief for the most sensitive areas of your face, moist heat therapy gently unclogs your tear glands, soothes your eyes and head and induces deep relaxation — all at the same time.
The result: you look (and feel) serene and refreshed in seconds — without having to resort to messy eye drops or unnatural pills.
"I love this mask and have been using it twice daily for my dry eyes. It's easy to use, comfortable to wear and very very soothing for dry, sore eyes."
what makes warm different
eye-pressure-free compression for comfortable relief from dry, tired eyes, tension and stress

Steamy compression everywhere you need it (and nowhere you don't). With WARM, you get therapeutic, steamy heat around your eyes and on your sinuses, but little pressure on your eyes — so you quickly recover from dry eyes, tension and stress (without eye discomfort).
Helps with dry eyes
★ ★ ★ ★ ★
"I purchased this mask when I was desperately looking for relief from dry eyes that occurred after I had Lasik surgery. I was using the artificial tears 6+ times per day and was still having issues with dry eye pain, like the gritty feeling, and blurred vision due to dry eyes. After using this mask there is a noticeable difference in the moisture of my eyes."
powered by 100% natural steam for soothing relief in just 3-5 minutes

WARM is filled with self-hydrating beads that release 100% natural steam when microwaved. They're insulated to direct more warmth to your eyes than other heated masks, so they stay steamy for 10+ minutes (but you'll get optimal results in the doctor-recommended duration of just 3-5 minutes).
Dry eyes bye bye
★ ★ ★ ★ ★
"I have had other heatable eye mask......but they don't compare. This mask is so comfortable. Adjustable. You can make it fit just right. It's also effective which is probably the most important part."
100% adjustable fit for right-where-you-need-it moist heat therapy

WARM is made to fit your unique face. Its eye cups' position, angle and strap tightness are infinitely adjustable — so you can position your steamy eye cups exactly where you need them for immediate relief from dryness, tension and stress.
Chronic dry eye relief! Finally!
★ ★ ★ ★ ★
"The compress my ophthalmologist sold me was so heavy on my eyes that after just 5 minutes I wouldn't be able to see when it was removed from the pressure. This mask is so comfortable without direct pressure on my globe. I am able to wear it for 15 minutes with ease and tears immediately form."
near-blackout design so you get darkness & steamy heat, at the same time

Designed to give you an immersive warming experience, WARM's eye cups are large and wide enough to block out 100% of light for most people. The result: you get soothing steam and total darkness at the same time — giving you total sensory relief.
"I have very dry eyes and have tried so many different warm compresses - this one is by far the best."
every detail engineered for unmatched comfort, in any position

WARM is designed for no-compromises comfort and constructed with soft, breathable, moldable materials that gently conform to your face while putting minimal pressure on your eyes. So you experience immediate relief whether you're on your back, side or stomach.
Sinus Headache Savior
★ ★ ★ ★ ★
"This forms to my nose and means I don't have to try to sleep with my arms up holding a heating pad in place."
how does warm compare?
manta warm mask
generic heated mask
Warms eyes and sinuses 

Yes

Yes

Heats up in the microwave

Yes

 

Yes

Evenly-distributed heat 

Yes

 

No

Near-blackout design 

Yes

No

Hypoallergenic, antibacterial fabric 

Yes

No

Provides relief in just 3-5 minutes

Yes

 

No

Durable, anti-stretch elastics 

Yes

 

No

Minimal pressure on eyes 

Yes

 

No

Infinitely adjustable for personalized fit 

Yes

No

Swappable strap and eye cups 

Yes

 

No

Durable, high-quality materials 

Yes

 

No
our mission:

Empower light sleepers to sleep better so they can do more.
We believe great sleep is the non-negotiable foundation you need to create your best life.

That it's impossible to unlock your full potential if you're not getting an afternoon nap every day.
And that naps beat coffee hands down.

Everything we create is fueled by our drive to enable better lives through better sleep and regular naps.

customer reviews
Customer Reviews
Write a Review
Ask a Question
05/02/2021
Kaiyla C.

United States
Delicious dreams!
Boyfriend loves this mask. Sleeps throughout and smells nice too!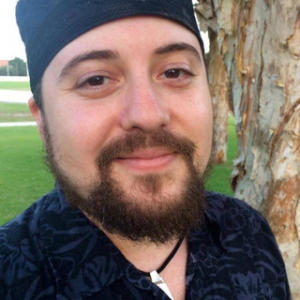 YA
05/02/2021
Yosef A.

Australia
Manta Sleep products improve my quality of life
I love Manta Sleep and your products. I have purchased multiple types of eye masks, and all of them help to reduce the frequency, severity, and duration of migraines and tension headaches, as well as improving the quality of my sleep and reducing my stress level.
04/06/2021
Amy C.

United States
Comfy Mask for Short Term
The warm Manta Mask is really relaxing. I wear it to help ease my dry eyes and while I am meditating. I can almost fall asleep with it, but the cups are heavier than a regular sleeping mask eye cup/area so it may not be as comfortable as their original or their other sleeping masks to sleep with, since this mask is more to alleviate dry eyes. Just a heads up. I really like the product, does block out light and one can place the cups where they are most comfortable so that is a plus. But I heard about this product from two friends and so far, I am pleased with their product and customer service.
faq

I don't have a microwave, can this be heated using other types of oven?
Please ONLY use a microwave in heating the Manta WARM Eye Cups. While microwaves could make the Warm Eye Cups warm and steamy, other ovens would dry them out and remove all the moisture inside.
Is this recommended for contact lens wearers? Can I wear this when I have contact lenses on?
The Manta Warm Mask works great for contact lens users as this helps relieve dryness and irritation caused by contact lenses. However, please DON'T use the product with your contact lenses (even permanent ones) on.
Which is better for headaches/migraines, the Manta WARM Mask or the Manta COOL Mask?
Both work great for headaches/migraines. We have tons of customers who purchased the Manta WARM Mask and Manta COOL Mask together and use both hot and cold therapy by alternating the two products at the onset of or during a headache/migraine attack.
Cold therapy works by reducing inflammation/swelling and dulling the sensation of pain. On the other hand, heat therapy works by relaxing tense muscles and stimulating blood and oxygen flow.
Is this comfortable to be worn overnight?
While we have lots of customers who love using the Manta WARM Mask overnight, the Manta WARM Eye Cups were designed more to be used for short periods of time (i.e. naps or when you need relief from dry eyes). They stay steamy for just 10+ minutes to protect the sensitive skin around your eye area from damage. The insides of the eye cups were also filled with beads.
For overnight sleeping, we recommend using the masks below:

• Original Manta SLEEP Mask
• Manta SLIM Mask
• Manta AROMA Mask
• Manta SILK Mask
The above masks' eye cups were made with polyurethane foam so they're more comfortable to use for long sleep duration.
What is your shipping policy?
• ORDER PROCESSING - Our fulfillment team tries to process orders as quickly as they can. On average, they process/ship orders within 1 to 2 business days.
• US SHIPPING - We offer free standard shipping to customers within the USA. For contiguous USA, once shipped, your order should arrive within 2 to 6 business days. However, for PO boxes and military addresses, delivery could take 4 to 45 business days.
• INTERNATIONAL SHIPPING - Standard international shipping starts at $4.99 and may increase depending on the weight of your order. Please be advised that for the standard shipping option, your local post would usually be in charge of the actual delivery. Delivery will take 7 to 21 business days after an order has shipped. For customers from UAE, please use your P.O. box address when choosing our standard shipping method.
• EXPRESS SHIPPING - We offer competitive Express Shipping for both domestic (contiguous states only) and international orders. Rates depend on the actual weight of the entire order. Please select "Express Shipping" at checkout to get an estimate. Please be advised that express shipping isn't available to PO box addresses.
• TAXES/CUSTOMS FEES - Manta Sleep will not be able to cover or refund any duty fees incurred by your local laws. In most cases, VAT and customs fees will not apply due to the relatively low value of the shipment. However, we still encourage checking the customs and VAT laws of your local region before making a purchase.
What is your guarantee, warranty & returns policy?
• RETURN POLICY - Every Manta (except those purchased during limited-time sales events) comes with a 60-day money-back guarantee. If your Manta doesn't work for you for any reason, you're 100% covered — simply reach out to our customer success team via our contact page and let them know why the product didn't work for you. They will provide you with a prepaid return label via email and once we've received the item back in good condition and its original packaging, we'll provide you with a full refund for the item you purchased.
If you've paid for shipping, please be advised that we won't be able to refund the shipping fee as the payment goes directly to our shipping partners. Please also note that all products purchased via limited-time sales events (Black Friday, clearance, etc.) are considered final and are not eligible for returns or exchanges.
• WARRANTY POLICY - At Manta Sleep, we stand behind the quality of our products 100%. In the unlikely event that you aren't blown away by the quality of your Manta or you happen to encounter a manufacturing defect, let us know within 6 months from purchase and we'll exchange your Manta for a new one, free of charge. Please note that we can only offer replacements of the same product that you originally purchased.
• PRODUCT EXCHANGES - As a Manta Sleep customer, you have the option of requesting for a product exchange within 60 days from the date of purchase as long as the item you wish to exchange for is priced lower or is of the same price as your original purchase. To qualify for the exchange, the original item purchased should be in good condition and be placed in the packaging it came with.

Please note that this option won't apply to items purchased during limited-time sales events (i.e. Black Friday, Holiday Sales). Also, shipping fee would have to be paid for by the customer. For more details and to request for a product exchange, simply reach out to our customer success team via our contact page.