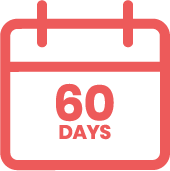 TRY RISK FREE FOR 60 DAYS
You're 100% covered — if it's not for you, send it back within 60 days for a quick, no-hassle refund.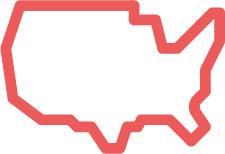 USA SHIPPING (Free)
Regardless of order size or value, all shipping within the USA is 100% free. Delivery takes 2-3 business days once shipped.

INTERNATIONAL SHIPPING
Starts at $4.99, and may increase depending on the weight of your order. Delivery takes 7-21 business days once shipped.

Empower light sleepers to sleep better so they can do more.
We believe great sleep is the non-negotiable foundation you need to create your best life.
That it's impossible to unlock your full potential if you're not getting an afternoon nap every day.
And that naps beat coffee hands down.
Everything we create is fueled by our drive to enable better lives through better sleep and regular naps.
Customer Reviews
Write a Review
Ask a Question
12/02/2023
Princess S.

United States
I love it so much!
Got this during pregnancy during a time when I have not been getting as much sleep but I just love being able to use this and i've seen how much it has helped me with my sleep. I connect it to my Calm App where I listen to tracks that would help me fall asleep. Im a side sleeper and it still feels comfortable wearing it on my side. My husband got one too because he is a light sleeper
12/02/2023
Melinda C.

United States
Best Ever
I've slept for many years with ear buds. This works so much better and my ears don't hurt anymore! Plus the amazing light blocking of typical Manta masks… couldn't be better
12/01/2023
Heather W.

United States
Best of the Bluetooth Masks!
I've purchased many different Bluetooth sleep masks and sleep phones, Manta Sound is hands down the best for me. - Others: To wash the mask you must fish out the speakers and control box and placing them back in is an even greater core! With the Manta Sound, I simply pull the outer and inner pieces apart, wash the inside part that is against my skin, press the two pieces back together at the velcro points. - Others I've tried were not 100% light blocking. Manta Sound achieves this. - Others have bulky speakers that, over time, made my ears tender and sore. Manta Sound has super thin speakers that I can barely feel. - Other masks that claimed to have a 3D eye contour was bulkier on the sides at the temples than the Manta Sound. - Others were either shaped funny and pressed on my nose or had a "light blocking" baffle that was more like a flap which worked its way down to the top of my nose throughout the night giving me a feeling like my breathing was being impacted negatively. - The Manta Sound has a more sensitive volume range, allowing for more adjustment. - The Manta Sound has so many adjustment points that I can get a near perfect fit. - No bulky velcro overlapping in the back and no buckle or clip on the Manta Sound compared to others. Sound does overlap with a soft velcro closure in the back but it is not bulky and doesn't effect the angle of my head on my pillow. - The C Shaped eye cups are great! No pressure on my temples or sinuses. - Many other masks created pressure on my eyes causing vision problems in waking and headaches. No such problem with Sound. - Other masks battery life was about 7 to 9 hours. The Manta Sound lives up its 20 hour battery life spec.! For background: I have sensitive sinuses. I wear a 7 1/8 size hat. I am mostly a side sleeper. I am a light sleeper; most digital alarm clocks display light can bother me and "out of place" or nuisance nose (traffic, people, and mechanical noises) easily wake me. My husband snores loudly (rivals a train or loud generator). I got this mask specifically to help block out the snoring. It is not noise canceling and can not be such due to its design, meaning there's no seal around your ears and the speakers are not an in-ear design. I use an app that offers many sounds, colored noise, binaural and soffiegio frequencies. I create my own mixes with colored noise and nature sounds (mostly rain and thunder and sometimes nighttime forest lake sounds). I use my phone's alarm and it comes through both the Manta Sound and the phones speaker since my app runs all night. The Sound effectively creates a dark, relaxing environment that blocks out the snoring at the appropriate volume level. If the price of this mask is preventing your purchase, take a leap and buy it! You've got 60 days to try it out, nothing to lose. Once I added up the amount of money I've spent on ear plugs (disposable and reusable) and masks, I discovered I would've saved money had I bought the Sound instead of trying everything else. Oh, another thing, Manta's customer service is exceptional! It's nice to buy a product from a company that truly cares. My order shipped super fast and I received emails notifying me of my order status every step of the way. Manta even reached out and offered to provide customized sleep tips! After I received my order the emails didn't stop, instead Manta continued to reach out to ask if I had any questions, concerns and to inquire if the mask was meeting my expectations. The mask can be customized with different eye cups and I am planning on purchasing the Steamer Cups after my holiday expenses are covered. I did purchase the aroma dots in lavender and I do not regret it! No buyers regret, just restful nights for this gal!