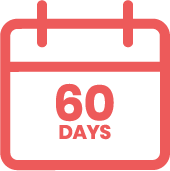 TRY RISK FREE FOR 60 DAYS
You're 100% covered — if it's not for you, send it back within 60 days for a quick, no-hassle refund.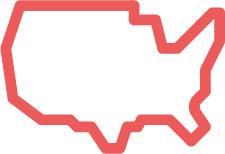 USA SHIPPING (Free)
Regardless of order size or value, all shipping within the USA is 100% free. Delivery takes 2-3 business days once shipped.

INTERNATIONAL SHIPPING
Starts at $4.99, and may increase depending on the weight of your order. Delivery takes 7-21 business days once shipped.

Empower light sleepers to sleep better so they can do more.
We believe great sleep is the non-negotiable foundation you need to create your best life.
That it's impossible to unlock your full potential if you're not getting an afternoon nap every day.
And that naps beat coffee hands down.
Everything we create is fueled by our drive to enable better lives through better sleep and regular naps.
Customer Reviews
Write a Review
Ask a Question
12/06/2023
Charity H.

United States
LOVE THIS!
Very comfortable to wear! Covers all light and anything completely, but comfortably- the way its designed to fit your face makes sure nothing is touching your eyelids, which is great because i've had issues with those type of sleep masks in the past. I love how it is blue tooth powered so you can connect it to your phone and listen to music, or audio books, or even a movie audio to relax. Fits great, the quality is very good. Would recommend-- especially if you have trouble winding down, or sleeping.
12/05/2023
Shannon

United States
Can't Live Without
If you have migraines, anxiety, trouble sleeping, any of the above, you need this. I'll usually play some migraine frequency through the Bluetooth, and with complete black out from the mask, it's an instant relief. You can't feel the headphones, sound quality is also good. The mask is soft and comfortable. My dog recently decided that the mask would be a great snack. That being said I'm ordering another one because I just can't live without it.
12/04/2023
Daniel C.

Czech Republic
Reasonably close to perfect-
It didn't magically fix my bad ability to fall asleep, but that is wholly my fault for thinking too much. Music sounds well enough for what it is, the mask is very comfy and cancels everything short of actually "looking" into a halogen lamp, which definitely isn't my usual sleeping brightness. The price is bit much for what it is, but you can't very well put price to comfort.