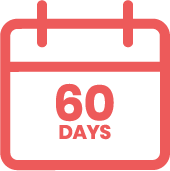 TRY RISK FREE FOR 60 DAYS
You're 100% covered — if it's not for you, send it back within 60 days for a quick, no-hassle refund.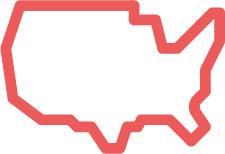 USA SHIPPING (Free)
Regardless of order size or value, all shipping within the USA is 100% free. Delivery takes 2-3 business days once shipped.

INTERNATIONAL SHIPPING
Starts at $4.99, and may increase depending on the weight of your order. Delivery takes 7-21 business days once shipped.

Empower light sleepers to sleep better so they can do more.
We believe great sleep is the non-negotiable foundation you need to create your best life.
That it's impossible to unlock your full potential if you're not getting an afternoon nap every day.
And that naps beat coffee hands down.
Everything we create is fueled by our drive to enable better lives through better sleep and regular naps.
Customer Reviews
Write a Review
Ask a Question
11/01/2023
Jimmy H.

United States
Heavenly Sleep
I would just like to say that this mask sends me to some the best sleep I have had in a long time. I used to have to have earbuds in my ears when I slept and they never stayed in long enough. This is perfect for trips to sunny island when you just need a bit more sleep. Such a great product.
11/01/2023
Erin P.

United States
Worth the money
I had been looking for a sleeping mask with Bluetooth so I could listen to my sleep podcasts before bed and not disturb my husband. I like to set the timer for them to turn off at the end of the episode. All the other cheaper Bluetooth masks I've tried didn't have the speakers properly placed, and worst of all, played an obnoxiously loud beep when it would turn off or when the battery would die, startling me awake. The Manta mask turns itself off QUIETLY after my podcast ends. It just works, it's intuitive, and holds a charge for many nights in a row for me. My only complaints are that it is a little bit clunkier than I'd like, and I wish it had a silkier material on the inside (but it's not uncomfortable by any means). When I forget to pack it, I freak out. I'm glad I decided to splurge on this thing!
07/13/2023
Stephen C.

United States
Life changing!
Seriously, I have not slept better in years! Paired up his with a sleep app on my phone to play white noise and the ocean sounds. It blocks out all extra noise — even my parter's occasional snoring! I highly recommend this mask!