It's no secret that smell is one of the most powerful senses we have. Have you ever caught a whiff of something, just for a second, that transported you back to a specific time of your childhood?
Our sense of smell, also known as our olfactory system, contains nerves and receptors directly wired to our brain. This system is used for smell identification, memory access, and emotional expression (1). Scientists believe that part of the reason why scents can trigger certain memories is due to the proximity in our brains of the olfactory processing system to the memory hub, where we store information about snippets of our daily lives, past experiences, and significant events. 
That's why after walking by someone cooking a particular dish, you might suddenly remember having dinner at your grandma's house when you were six years old. It's also why you can't stand the smell of that perfume your ex used to wear. This phenomenon is called the Proust Effect.
Since our sense of smell is strongly connected to our emotions, you can use it as an opportunity to choose a scent to help you sleep better, whether it's for a quick power nap or at bedtime.
Once you find the right scent(s) for you, it's more likely that you'll asleep faster, and you may sleep better and longer too (2).
It's Common Scents to Help You Sleep
1. Lavender
Studies show that the scent of lavender is one of the most powerful sleep aids (3). It is thought to help you snooze your way into a more restful sleep, as well as decrease heart rate and lower blood pressure. This makes lavender a great choice to help calm you down if you find your mind whirling with thoughts around bedtime.
2. Jasmine
Shown to have sedative effects on nerve activity and mood, jasmine also reduces heart rate, helping you calm down and drift to sleep quicker. Research also indicates that jasmine may help reduce restlessness while you sleep, as well as promote increased daytime alertness.
3. Rose
Would a rose by any other name smell just as sweet? Why yes, it would! And not only that, this scent is shown to aid in alleviating depression, anxiety, and grief, relax the body, and ease minor aches and pains. This is good if you are going through a rough time and it's affecting your sleep quality.
4. Vanilla
A very popular scent (not just for baking!), vanilla is reputed to increase happiness with its antidepressant properties, while relaxing the body and mind. For some people, it is also believed to help provide relief from sleep apnea, a common sleep disorder.
5. Eucalyptus
Commonly used as a stress reliever and very popular in spas and places of relaxation, eucalyptus is a powerful scent that can relax your mind in order to prepare you for a healthy night of sleep. And if you're suffering from a runny nose or flu-like symptoms, it is also known to help relieve congestion. 
6. Lemon
With its zesty, fresh smell, lemon can make you feel clean and relaxed for bed. Paired with a clutter-free room, the sparkling scent can help your purge your thoughts, clear your focus, and ensure a relaxed mind to combat insomnia. Aromatherapy enthusiasts also say that this citrusy fragrance can help battle headaches. 
7. Sandalwood
Sandalwood has had many uses throughout ancient history. With its woodsy, earthy tones, sandalwood can help you feel grounded and provide a nice break from that stale office air. It's also referred to as a mood balancer, due to its relaxing effect (4). (Cedarwood is a more affordable option and has the same earthy tones.)
8. Bergamot
With its citrus-like fragrance, the "zing" element in bergamot is less citrusy than lemon. If you enjoy citrus but find lemon too stimulating, this is the way to go. Bergamot is also said to provide sedative effects, slowing the heart rate and providing a bit of relief from stress and anxiety.
How Do Aromatherapy and Scents Help You Go to Sleep?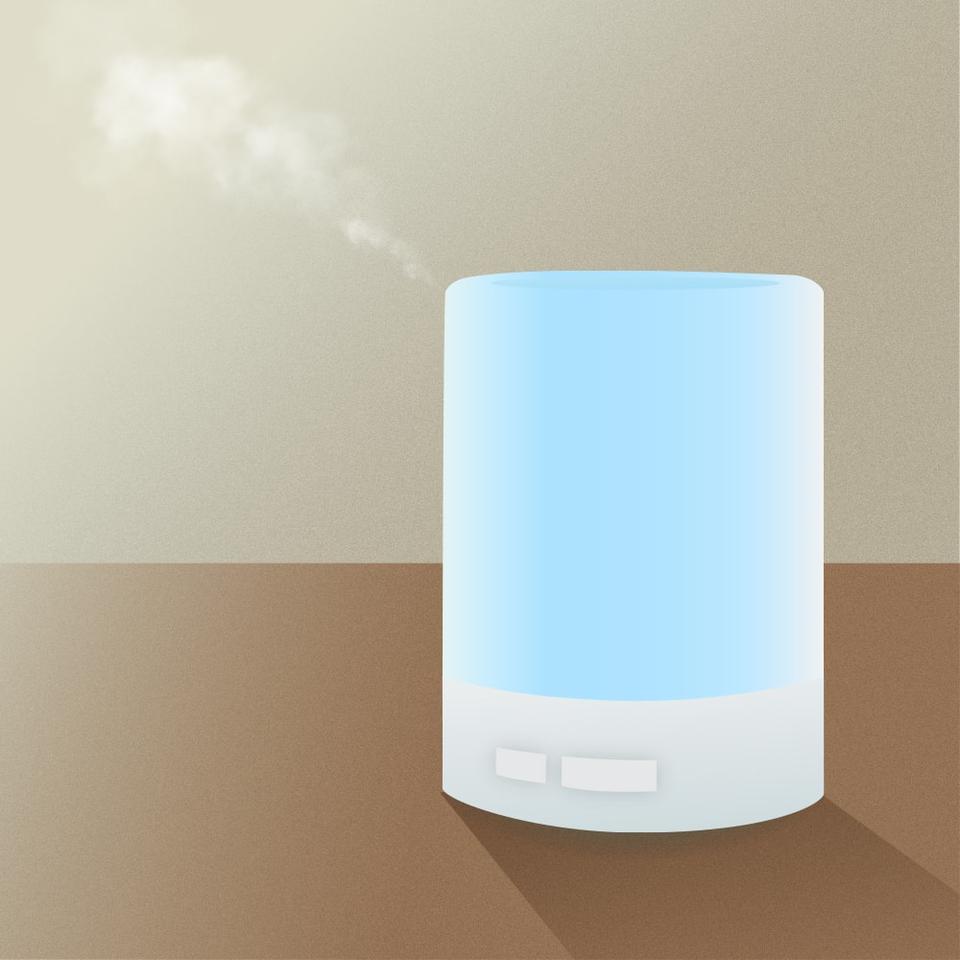 Aromatherapy is an ancient practice that has significant success rates when used as a treatment (5). Many different civilizations have long been harnessing its many benefits, such as the Egyptians, Greeks, and the Chinese. In a nutshell, aromatherapy utilizes fragrances in essential oil form to provide therapeutic benefits. Different scents , made up of varying chemical properties and compositions, are believed to have beneficial effects on the body, such as stress relief, sharper focus, decreased anxiety, and more.
The scents pass through the olfactory nerves straight to the brain, where the message is passed through our limbic system, which is responsible for emotion.
That's why scents can make you feel.
After passing through our brain, scents affect the nervous system. That's how researchers found that herbs such as lavender can lower blood pressure and jasmine can calm the mind.
You can try experiencing these scents in several different forms, such as…
Candles:

You can commonly find scented candles infused with essential oils at your favorite home goods shop. Burning your fragrance of choice for an hour before bed usually works. (Make sure to snuff out that candle before you fall asleep!)
Essential Oils:

Depending on the oil you choose, there are different suggested ways to use them. For example, lavender oils can be rubbed between the palms and inhaled. Others, like eucalyptus, can be applied to the hairline across the back of your neck.
Incense:

You can find incense in any major store. These are sticks infused with oils that release the fragrance when burned. It is not recommended for those with sensitivity to smoke.
Diffusers:

Electronic diffusers use a water base to create vapors of scents, and you can usually put them on a timer. There are also the more classic diffusers, which feature absorbent sticks that sit in the oils and slowly release their aroma.
Pillow spray or mists:

 A pillow mist can be bought pre-made, but you can easily make it too! Place a couple drops of your favorite essential oil into a small spray bottle filled with water. Spray a fine mist on your pillow before bed.
You may have to try several different scents before finding what works for you. Hypothetically, any scent that makes you feel happy will aid your sleep.
By capitalizing on your olfactory system and its direct power over your well-being, you can literally smell your way into healthier, deeper, more restful sleep. The list provided above includes some of the scents with the highest success rates among large groups of people studied. You also might want to tap into your auditory system and see if, aside from these helpful scents, sound may help you snooze better too. (And if you need some extra help in choosing the best sleep products to really optimize your sleep, we've got your back!)
Sweet (smelling) dreams, dear readers! Just make sure to blow out that candle before hitting the hay!
Sources:
(1) Rodriguez-Gil, Gloria M.Ed. "The Sense of Smell: A Powerful Sense." SEE/HEAR Newsletter, www.tsbvi.edu/seehear/summer05/smell.htm. Accessed 10 Jan. 2019.
(2) "The Best Scents for Relaxation and Sleep." Sleep.org, www.sleep.org/articles/scents-for-relaxation/. Accessed 10 Jan. 2019.
(3) National Center for Complementary and Integrative Health. "Lavender." National Institute of Health, www.nccih.nih.gov/health/lavender/ataglance.htm. Accessed 10 Jan. 2019.
(4) "Essential Oils for Sleep." Tuck, 9 Aug. 2018, www.tuck.com/essential-oils-sleep/
(5) "Trouble Sleeping? Try These Essential Oils for Sleep." University Health News, 11 Jul. 2017. Accessed 10 Jan. 2019.
It's no secret that smells can trigger memories & emotions, 😄 or 😢.
But did you know there are scents that help you sleep? 😴
#sleep #sleepingtips #napwithmanta
Disclaimer:
  The information contained in this website or provided through our blog, e-mails, or programs is for informational purposes only. It is not intended to be a substitute for medical advice, diagnosis or treatment that can be provided by your healthcare professionals.