Free US Shipping On Your Order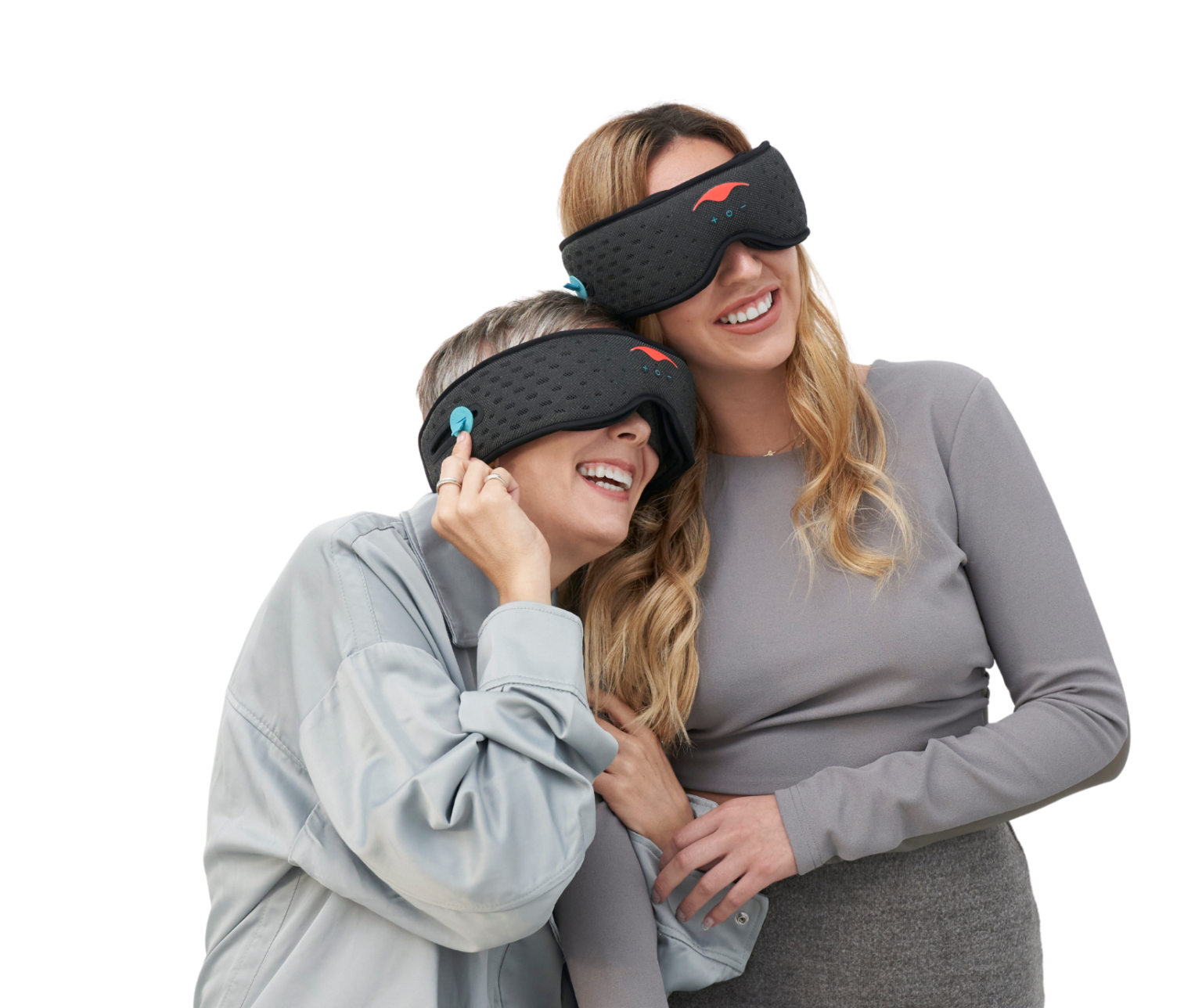 Meet The Most Comfortable Bluetooth® Sleep Mask That Guarantees...
Immersive Audio & 100% Instant Blackout
60-DAY MONEY-BACK GUARANTEE
Falling Asleep Just Got Easier.
500,000+ Light sleepers trust manta to drift off faster
Here're 5 Reasons You Should Too
1

Block out every bit of light & get instant darkness any time, anywhere...

Unlike generic audio masks, Manta SOUND guarantees instant darkness with no light creep. Perfect if you're sensitive to light or want to sleep during the day

And it's all thanks to its C-shaped eye cups that sit completely flat against your temple, giving you zero eye pressure and true 100% blackout in any sleep position.

Kevin G.
This sleep mask takes it all to the next level. Comfort is exceptional. No light gets in. The Audio is above and beyond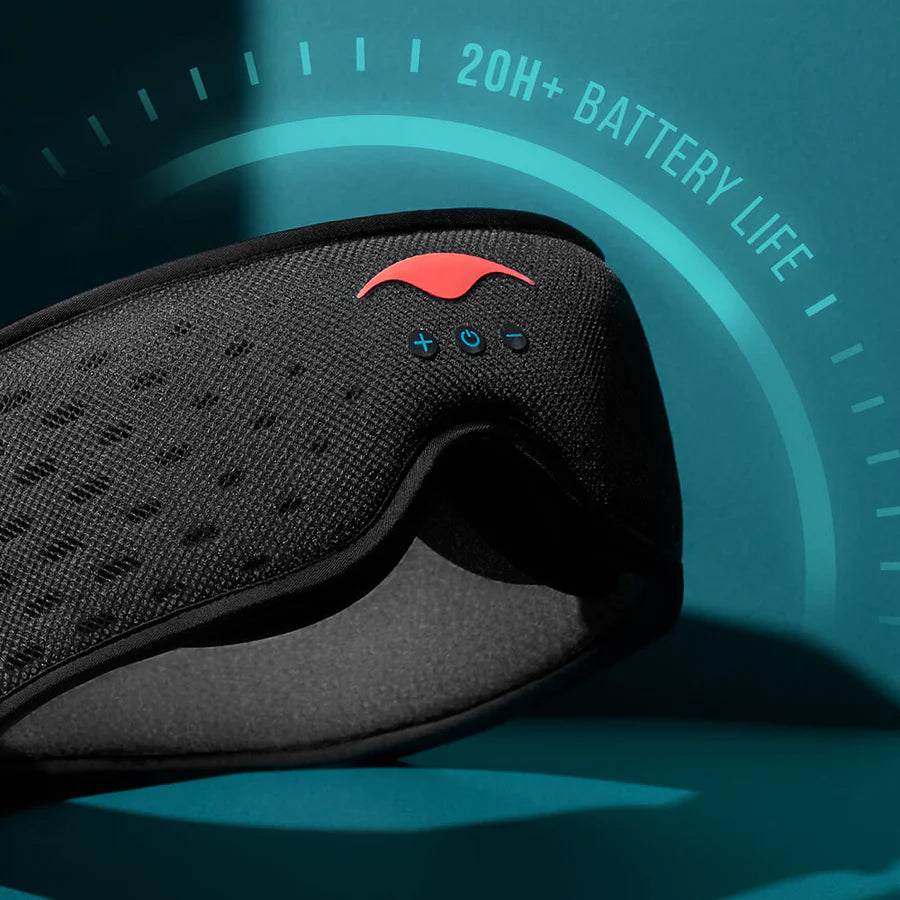 2

Connect to your device and listen to the sounds that soothe you

Manta SOUND's audio experience is 100% optimized for deep sleep.

Unlike most Bluetooth® masks, SOUND will never interrupt your sleep with a battery notification. What's more, SOUND features a 20 hour battery life (twice the leading competition).

Carolyn S.
The quality of this mask is excellent. I especially like that I can listen to music or an audio book before bed without bothering others. It is very comfortable.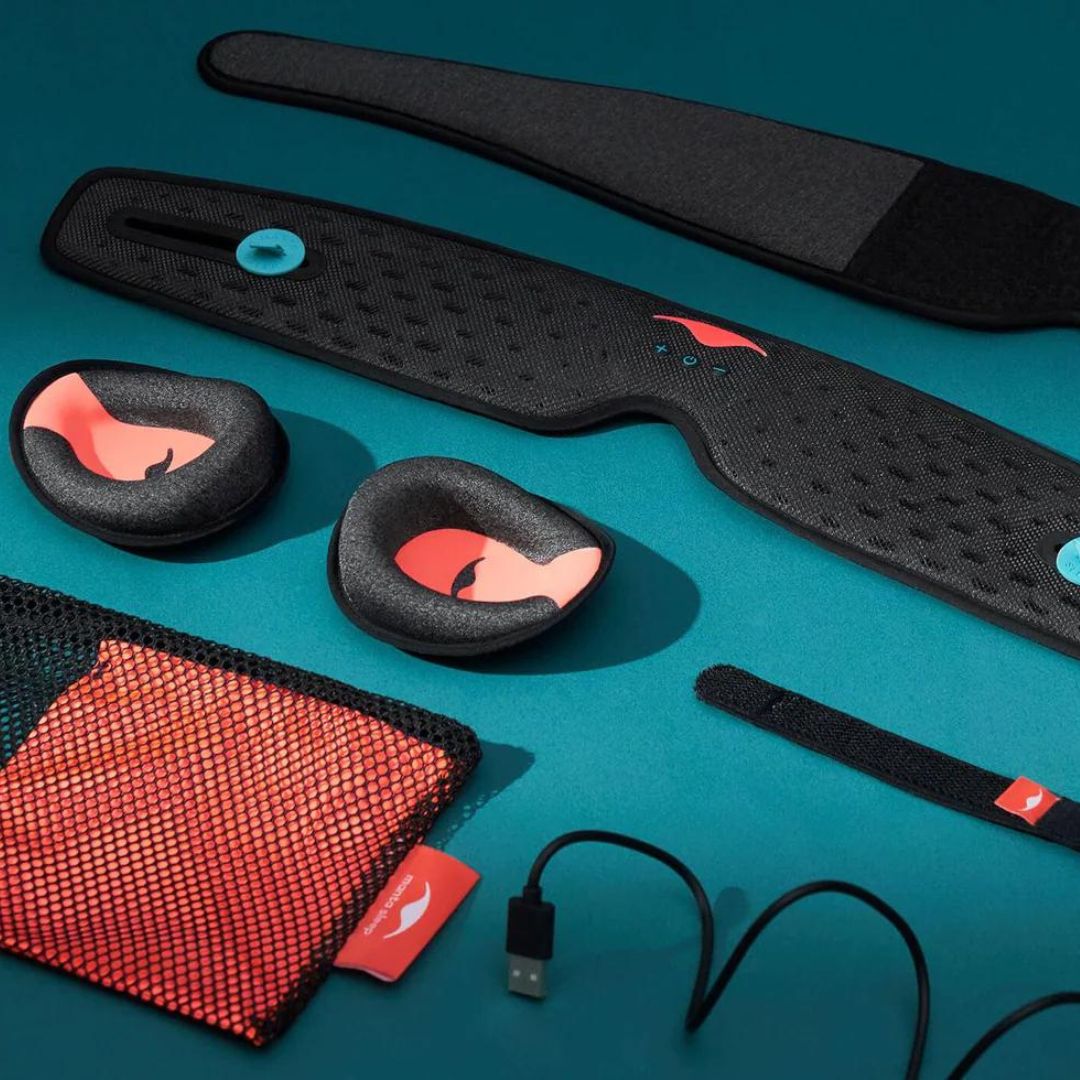 3

Perfectly adjustable for your face & preferred sleep position

Fine-tune every aspect of your mask — from the tightness of the head strap to the position of the eye cups and the placement of the headphones — for a seamless, super-comfortable fit that stays put all through the night

Justin R.
It feels bulky, but once I'm wearing it I don't really notice. Super comfortable and a great overall design.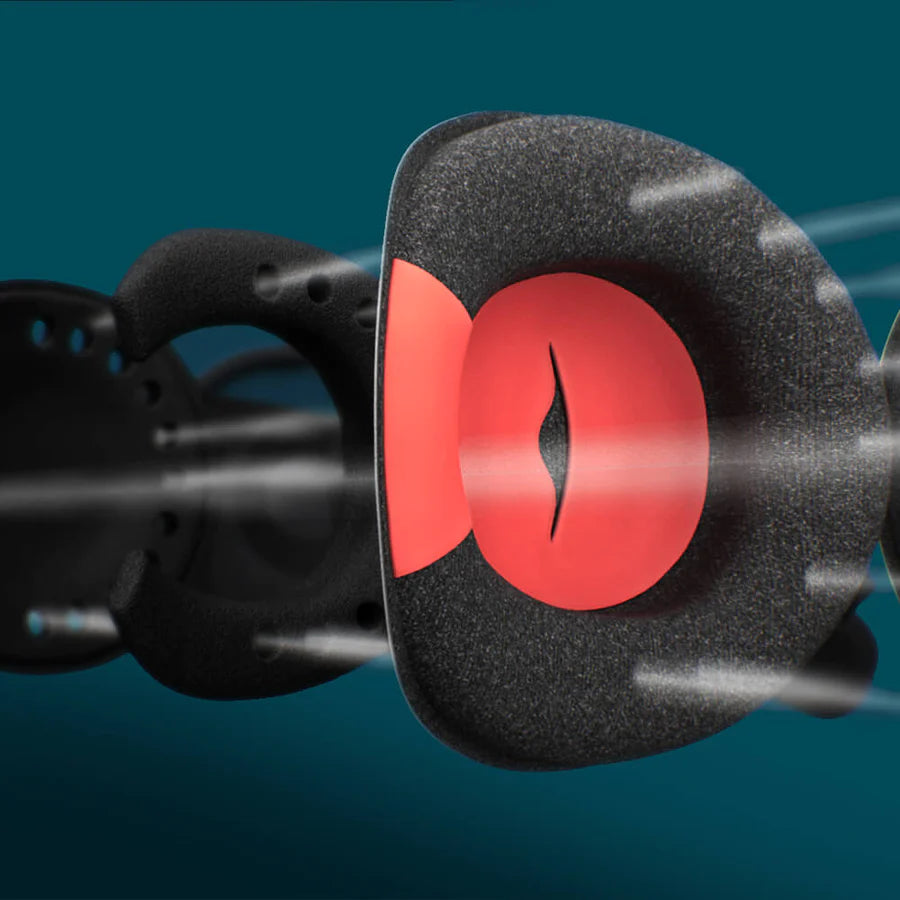 4

Maximum airflow & ventilation, zero sweats

Created with soft, perforated materials to maximize airflow, Manta SOUND is engineered to keep you cool throughout the night. It's the most comfortable Bluetooth® mask on the market.

Heather W
Cannot sleep without it. Blocks out my husbands snoring even without music on, great for white noise or ambient sounds.
5

Try it risk-free for 60 days. Love it or get your money back

We guarantee your Manta will transform your sleep. And if you need any more assurance, every Manta comes with a 60-day money-back guarantee.

Chelsea
Love this mask, no complaints. Comfortable, sound quality is great, battery lasts a long time.

ZERO EYE PRESSURE

C-SHAPED EYE CUPS
RAZOR-THIN
HEADPHONES
100% BLACKOUT
Try It & Feel The Difference
The most peaceful way to drift off faster
More Reviews From Others
what our customers think
It has so many advantages
Great Sound, It's comfortable, and tends to stay in place. Long battery life, with an easy, sturdy charging port. Would Recommend
-Jeff B. Verified Customer
Fell asleep to his favorite books
Got this for my Partner, it significantly increased his ability to fall asleep. Would definitely recommend it to people who have some difficulty with sleeping.
-Polina P. Verified Customer
Does not hurt my ears
Bought this after I tried a cheaper brand and version, this mask is worth every dollar. My husband and I both snore so I bought the mask to drown out the snoring. Works like a champ and does not hurt my ears.
-Lisa N Verified Customer
How We Compare To Others
nothing comes close. unmatched comfort
Zero pressure on eyes, ears or forehead
Premium, high-quality materials
Easily adjustable immersive speakers
Designed for side sleep comfort
Infinitely adjustable for a custom fit

Cheaper audio sound masks
60-DAY MONEY-BACK GUARANTEE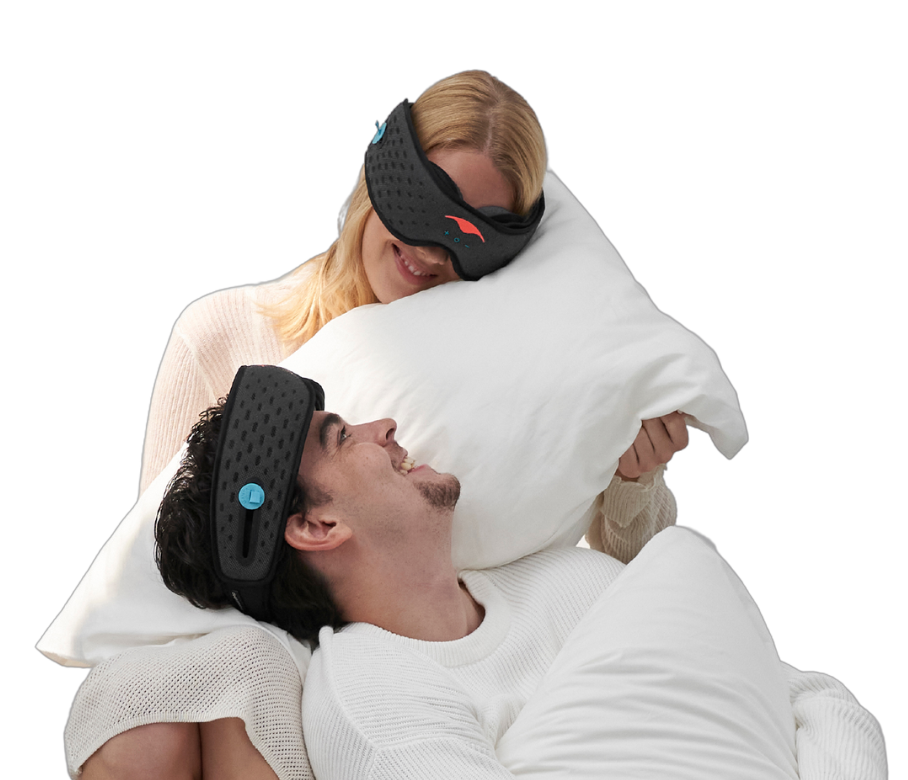 The Most Comfortable Bluetooth® Sleep Mask
Try risk free with a 60-day money back guarantee
FREE US SHIPPING