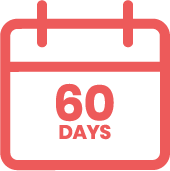 TRY RISK FREE FOR 60 DAYS
You're 100% covered — if it's not for you, send it back within 60 days for a quick, no-hassle refund.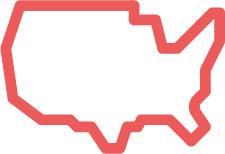 USA SHIPPING (Free)
Regardless of order size or value, all shipping within the USA is 100% free. Delivery takes 2-3 business days once shipped.

INTERNATIONAL SHIPPING
Starts at $4.99, and may increase depending on the weight of your order. Delivery takes 7-21 business days once shipped.

Empower light sleepers to sleep better so they can do more.
We believe great sleep is the non-negotiable foundation you need to create your best life.
That it's impossible to unlock your full potential if you're not getting an afternoon nap every day.
And that naps beat coffee hands down.
Everything we create is fueled by our drive to enable better lives through better sleep and regular naps.
Customer Reviews
Write a Review
Ask a Question
11/30/2022
Kathy S.

United States
EYE RELIEF
CAN'T SAY ENOUGH ABOUT THE QUALITY AND USEFULNESS OF THIS MASK. I RECENTLY HAVE EYELID SURGERY AND THIS STEAM MASK WAS A HUGE BENEFIT TO HEALING. NOW I USE IT AT LEAST ONCE A DAY 'CAUSE IT'S A FEEL COOD PRODUCT FOR MY EYES.
06/02/2022
Sydney S.

United States
Obsessed
I love this mask. I use it almost every night before bed and it not only helps me fall asleep instantly but I have see a noticeable difference in my dry eyes.
09/03/2021
Jessica K.

United States
Warm and cozy, but only for a short time
It only takes about 20 seconds to warm up the pink patches in my microwave to be nice and toasty. Let them sit for a minute and then attach the velcro to the mask and apply. The mask provides instant warmth and relaxation for my many headaches and migraines. However, it only lasts at full warmth for about five minutes before having to microwave again. You also can't microwave for longer to keep it warmer for longer because that would both damage the product and be too hot on your face. Because I only want to use this product for fast and quick treatment of headaches, it works for me, but it might not work for someone who is looking for a longer spa treatment.
Hello Jessica, Thanks so much for sharing your experience with the mask and for taking the time to give us your feedback. While we have lots of customers who love using the Manta Warm Mask overnight, the Manta Warm Eye Cups were designed more to be used for short periods of time (i.e. naps or when you need relief from dry eyes). They stay steamy for just 10+ minutes (but you'll get optimal results in the doctor-recommended duration of just 3-5 minutes) to protect the sensitive skin around your eye area from damage. We're always looking for ways to improve our products and feedback from customers like you is an invaluable part of that process. Rest assured that your feedback would reach the right folks. Best, Nica