How to Use Manta COOL Mask: Your Complete Guide
Can't wait to take your Manta COOL Mask for a spin and don't know how? Or you want to know more before you click the buy button?
Either way, we wrote this guide to answer all your questions. Here's what you'll find in this article:
Let's get started.
Like other Manta Sleep masks, pair the head strap with any of our eye cups and vice-versa. If you already own a Manta SLEEP Mask, an option is to buy Manta COOL Eye Cups separately.
The mask is near-blackout, so some light may seep through. The main function of this sleep mask is to deliver soothing relief while keeping most light out. If you're looking for an eye mask that offers 100% blackout, explore our full collection.
What's Manta COOL Mask for?
Below are a few uses for this eye mask. The cooling ceramic beads in the eye cups give both cold and deep pressure therapy.
Refreshes tired skin in the eye area
Had a sleepless night? Then you'll likely have puffy eyes and dark circles the day after. Manta COOL Mask works like an excellent cold compress. It reduces swelling and shrinks blood vessels so you look less tired.
Eases discomfort and itchiness from allergies
When allergy season hits, it's time to grab your Manta COOL Mask. Eye itchiness can get unbearable and rubbing your eyes only irritates them further. Cold therapy helps relieve the itch and swelling. And it feels so darn good, too.
Helps with headaches and migraines
If you suffer from headaches or migraines, cold therapy can help. Use Manta COOL Mask alone or alternate it with a warm compress like Manta STEAM Mask. This all depends on what works best for you.
How to Use Manta COOL Mask
Now we'll explain how to use Manta COOL Mask. Follow these simple step-by-step instructions:
1: Unpack your Manta COOL Mask.
3: Attach the cooling eye cups to the head strap.
4: Adjust Manta COOL Mask for a perfect fit.
5: Take a restorative nap and let Manta COOL Mask work its magic.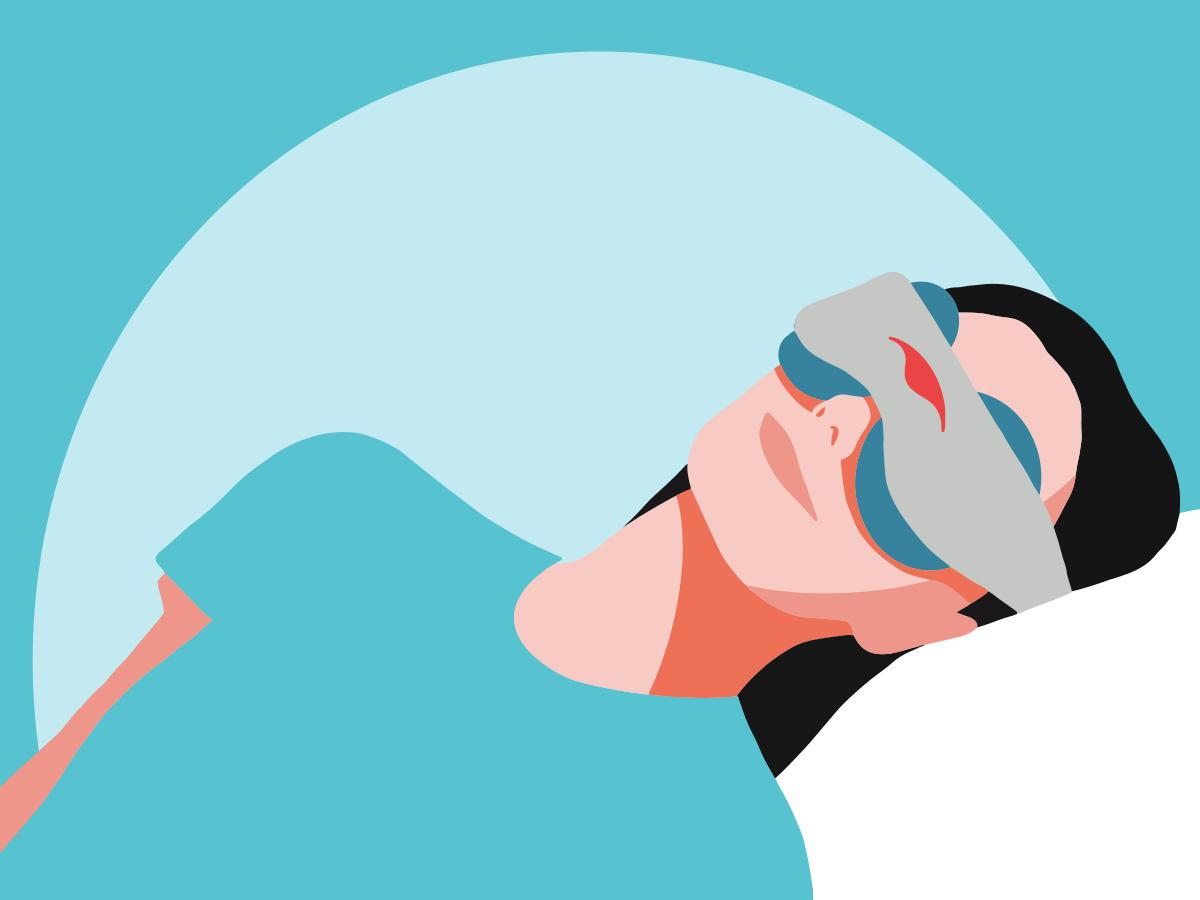 And now for the best part of this process. It's time to enjoy the benefits of owning a Manta COOL Mask. Have a restful and soothing snooze while getting cold and deep pressure therapy.
We made the eye cups so they stay cool for 10 minutes. This is the doctor-recommended duration for cold therapy. Too much cold for too long can harm the skin in your sensitive eye area.
Caring for Your Manta COOL Head Strap & Eye Cups
Make taking care of your sleep mask a priority. Remember it's something that has close contact with your facial skin and eyes. Both are sensitive parts of your body. Consider it as something for personal use.
First things first, clean the strap and eye cups regularly. Note that these need to be done separately.
How to Clean the Manta COOL Head Strap
The head strap of this mask can be machine or hand-washed cold.
If you're cleaning the mask in a washing machine, first make sure to put it inside the laundry bag that comes with it. If you're handwashing the mask, use cold water and mild soap.
After it's done washing, lay the head strap on a flat surface and let it air dry. Do not wring the head strap or use a dryer. The heat could damage the strap.
Cleaning the Manta COOL Eye Cups
We recommend carefully cleaning the eye cups after every use. They have direct contact with your skin and eyes.
Don't clean the COOL Eye Cups in a washing machine. They are handwash cold only. Machine-washing them could damage the cooling ceramic beads inside.
Fill a small basin with cold water mixed with mild soap and submerge the eye cups. Let them soak for about 3 minutes and then rinse. Lay them flat to air dry.
How to Store the Head Strap and Eye Cups
Use the mesh laundry bag as a storage case for your head strap so it retains its shape. As we mentioned before, store the eye cups in the resealable bag.
More Manta COOL Mask Tips
We're putting the finishing touches to this guide with more advice. Here's what you should and shouldn't do with your Manta COOL Mask.
Cleanse your face before using your Manta COOL Mask. It's good hygiene for both you and the eye cups.

Store the COOL Eye Cups in the freezer as long as you want. The bag will keep them fresh and free from funky freezer odors.

Use the sleep mask for short naps and cold therapy sessions. The mask, cups included, weighs 0.73 lbs. And the pressure, however gentle, may cause discomfort with longer use.

Clean the resealable bag now and then, too.

Pair your COOL Eye Cups with any of our head straps with one exception. See below.
Don't heat your Manta COOL Eye Cups. The beads are specifically for cooling. Heat will damage them.

Don't pair your Manta COOL Eye Cups with a Manta WEIGHTED Head Strap. Their combined weight could be too heavy for comfort.

Don't hang the head strap to dry. This could cause it to lose its shape eventually.

Don't cool the eye cups for less than the recommended 1 hour. Otherwise, you won't feel the full effect of its cold therapy.
If you have unanswered questions on how to use Manta COOL Mask or Manta COOL Eye Cups, leave a comment below. We'll include them in this guide.
Disclaimer:  The information contained in this website or provided through our blog, e-mails, or programs is for informational purposes only. It is not intended to be a substitute for medical advice, diagnosis or treatment that can be provided by your healthcare professionals.