Nowadays, sleeping with headphones is common. It's only natural to ask: Is it bad to wear headphones to sleep? Read this to know the risks and the safest option.
Here's what you'll find in this blog post:
In the last few years, anxiety levels have risen to an all-time high. According to WHO, the first year of the pandemic saw a 25% global increase(1). Pretty staggering if you think about it. And if there's one culprit that messes with your sleep quality, it's anxiety.
And like we said earlier, music or sleep-inducing noise is one remedy. The link between sound and sleep goes two ways: bad and good. Environmental noise like traffic or construction work has a negative impact. Meanwhile, white and brown noise, or soothing music have the power to calm anxiety. One example of this is using lullabies to put infants to bed.
Also, bear in mind that sound helps you sleep by relaxing the mind and masking external noise. It's a pre-bedtime relaxation technique. Not an instant sleep solution.
People who sleep with headphones do so for 3 reasons:
Stress and anxiety relief

To block out external noise

For a more relaxed state for better sleep
If you sleep with headphones or want to try, it's important to know the dangers, as well as the safest kind to use.
Different Types of Headphones
Before we dive into the risks, let's look at the kinds of headphones available.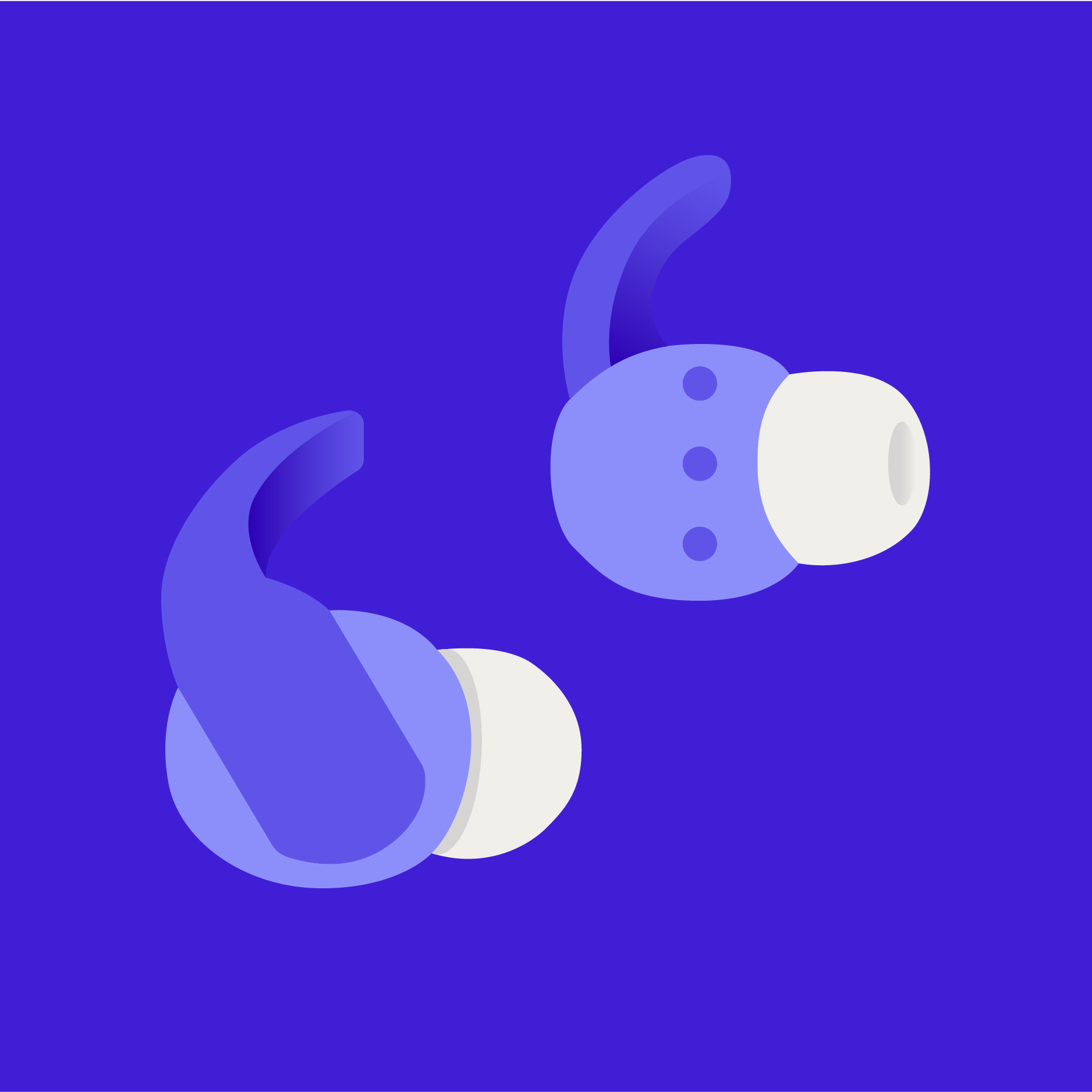 In recent years, earbuds seem to have gained the upper hand compared to in-ear headphones. Their resemblance though is uncanny. Except earbuds rest on the outer ear instead of inside the ear canal. There are wireless versions, too. Like in-ear headphones, they don't do a great job of blocking out external noise.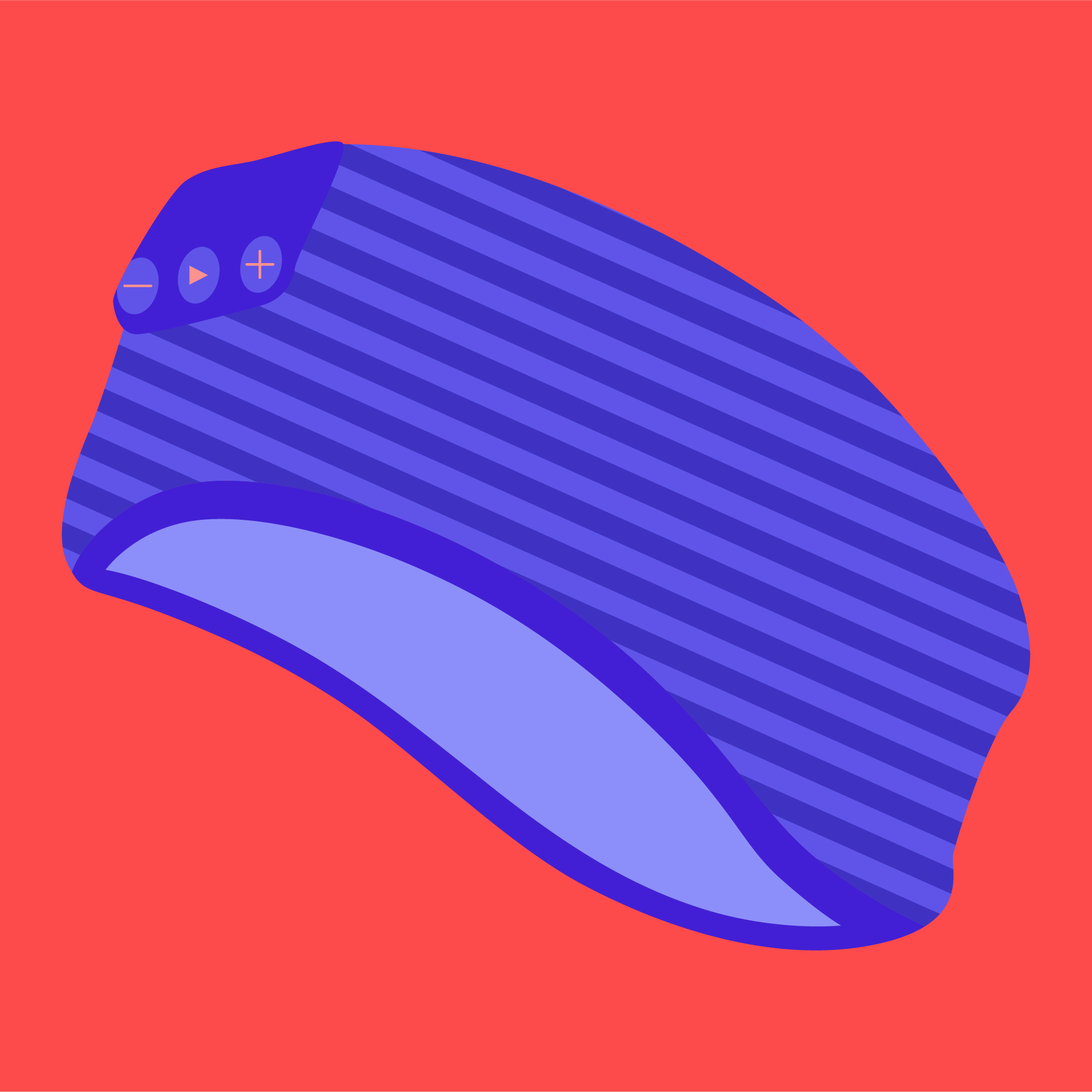 This type gets an A+ for comfort. They're made from soft elastic fabric and go around the head. The band's interior holds the speakers so they don't enter your ears.
Among all the kinds of headphones mentioned here, these are the most comfortable—so far. But of course, we're saving the ultimate for last. So, keep reading.
Wearing Headphones While Sleeping: The Risks
So, is it bad to wear headphones to sleep? It wouldn't be right for us to claim otherwise because there are risks. And knowing what these are will help you use headphones smarter and safer.
Let's get started.
Cleveland Clinic says this is when tissue cells die due to a lack of blood flow(2). The result? Black or brown lesions, which may lead to hearing loss. And—we hate to say it—in severe cases, amputation.
In-ear headphones and earbuds put pressure on your ears and inside your ear canal. (Especially if they don't fit well.) This makes it harder for your blood to circulate.
Realistically, developing this is a long shot. And it may take some time for this to happen. But, it's still best practice to be on the lookout. And it's challenging because in-ear headphones and earbuds are typically one-size-fits-all.
It's ironic that people with this condition are the ones that often need sound to sleep. Tinnitus is a ringing in the ears that comes from inside your body versus an outside source. Listening to brown noise is one way of masking this ringing sound. (Examples are thunder rumbling or heavy rainfall.)
But did you know that exposure to loud noise can lead to tinnitus? It's like when you've watched a live concert. Then, you notice a temporary ringing in your ears after. Imagine listening to blasting music all night long on your headphones.
In short, if you're using headphones to sleep keep the volume low. In fact, you might want to reduce it by half (or more) of the maximum level.
Wearing in-ear headphones or earbuds also blocks air from circulating in your ears. This may lead to earwax buildup and moisture in your ear canal.
Both make it ideal for bacteria to thrive, which often leads to infections like swimmer's ear. With this in mind, clean your devices. And make sure to lay off your devices for a couple of hours after use. This will give your ears time to dry out.
Whatever type of headphones you use, keep this in mind. Listening to sound that's 85 decibels and up for 8 hours can damage your hearing. So, we can't stress enough to keep the volume as low as possible.
Forty decibels and below should do the trick. But 30 decibels is ideal for good sleep quality. And by the way, that's as loud as a whisper.
This is especially true for bulkier headphones. While it's possible to sleep on your back with wireless headphones, we can't vouch for comfort. You'll likely need to invest in a pillow with a hole in its center. Or a travel pillow. If you sleep on your side, things get even more complicated.
Headband headphones seem like the better option. Why? It's because the speakers don't go inside your ears. But if you rely on sound to help you sleep, then it makes more sense to use headphones that are made for sleeping.
Sleeping with wired headphones puts you at risk for strangulation. So, go wireless because all of the headphones mentioned here have Bluetooth® alternatives.
Noise-cancelling headphones are great—when you're wide awake and aware of your surroundings. Using a noise-cancelling device while sleeping poses a safety risk. It'll be harder for you to wake up in case of danger. How will you hear somebody breaking into your home? Or hear a baby crying?
The Best Option: A Sleep Mask With Headphones
So, what is a sleep mask with headphones? It's a lot like headband headphones because it's made from fabric that wraps around your head.
The speakers are also housed within the interior of the mask. The main difference? It has a dual purpose. The first is to deliver sound. The second is to block out all light for better sleep.
The advantages of a sleep mask with headphones are that speakers don't go inside your ears. This makes it the more sanitary option and unbeatable in terms of comfort.
To give you a clear idea of what it is, here's our version: Manta Sleep Mask SOUND.
We don't call it the most comfortable Bluetooth® sleep mask in existence for nothing. So, if you're considering a sleep mask with headphones, keep this one top of mind.
To close, is it bad to wear headphones to sleep? The answer is no, provided you take the necessary precautions. And using a sleep mask with headphones is the smarter and safer alternative.
Sources:
(1) " "COVID-19 pandemic triggers 25% increase in prevalence of anxiety and depression worldwide." World Health Organization, www.who.int/news/item/02-03-2022-covid-19-pandemic-triggers-25-increase-in-prevalence-of-anxiety-and-depression-worldwide. Accessed 21 December 2022.
(2) "Is It Safe to Sleep With Headphones or Earbuds?" Cleveland Clinic, health.clevelandclinic.org/sleeping-with-headphones/. Accessed 24 December 2022.
Disclaimer:  The information contained in this website or provided through our blog, e-mails, or programs is for informational purposes only. It is not intended to be a substitute for medical advice, diagnosis or treatment that can be provided by your healthcare professionals.