The Link Between Sound and Sleep
Sound and sleep – what's the connection? There are people who sleep best in the absence of noise. Meanwhile, others sleep better with it in the background. The proof is in the popularity of sleep masks with headphones and sound machines.
One way of understanding is to explore the relationship between sound and sleep from different angles. And that's exactly what this article aims to do.
The short answer is yes. But is it always in a bad way is the question. It all depends on what level and type of noise you're exposed to while sleeping.
Imagine trying to sleep with the sounds of gridlock blaring non-stop through your window. We doubt anyone could sleep through that. And even if you could, would your sleep be restful and restorative? Because that's exactly what good sleep quality is.
Sleep quality, according to National Sleep Foundation, is measured 4 ways(1):
Sleep Efficiency is how long you're actually asleep in bed (85% is great)

Sleep Latency is how long it takes you to get there (30 minutes or less is good)

Sleep Waking is how many times you wake up during the night (more than once lowers your sleep quality)

Wakefulness is how long you stay awake after you first fall asleep (20 minutes or less is fine)



Also, you need to spend a certain amount of time in each stage of the sleep cycle for your sleep to do you good.
How Sound Impacts Sleep in a Negative Way
Noise can impact your sleep in negative ways. Whether it's one or all four measurements, your sleep quality suffers. And the same goes for the four stages of your sleep cycle. Excessive noise can:
Keep you from falling asleep

Interrupt your sleep repeatedly during the course of the night

Influence how long it'll take you to get back to dreamland

Lengthen the time you spend awake

Disrupt time spent in the different sleep stages
So, what does this mean for you? Sure, one night of poor sleep quality might not cause any lasting harm. But you'll still feel sleepy, tired, irritable and less mentally stable the next day.
But consistently poor sleep quality over time leads to bad health. It puts you at risk for heart problems, obesity, depression, and even cancer, among others.
What's considered harmful noise?
According to Amerisleep, noise that's 30 decibels or more can have negative consequences on rest(2). Apart from being painful to the ears, loud sounds stimulate the brain, making it hard to fall asleep.
The WHO has a strong stance on environmental noise and has even created guidelines. Road traffic, railways, airplanes and wind turbines not only affects the quality of zzzs but health overall(3).
But as we said earlier, it's not as simple as that. The relationship between sound and sleep runs deeper.
Sounds That Help You Fall Asleep
Sound and sleep can go hand in hand. Sounds that mask background noise help some people fall asleep faster. This is especially true for people who have bed partners who snore. And also for those living in busy areas.
Unsurprisingly, interest in using sound as a tool to improve sleep is growing rapidly. Besides masking intrusive noise, some sounds have the power to soothe.
Here are the different colors or types of noise that potentially help improve sleep quality.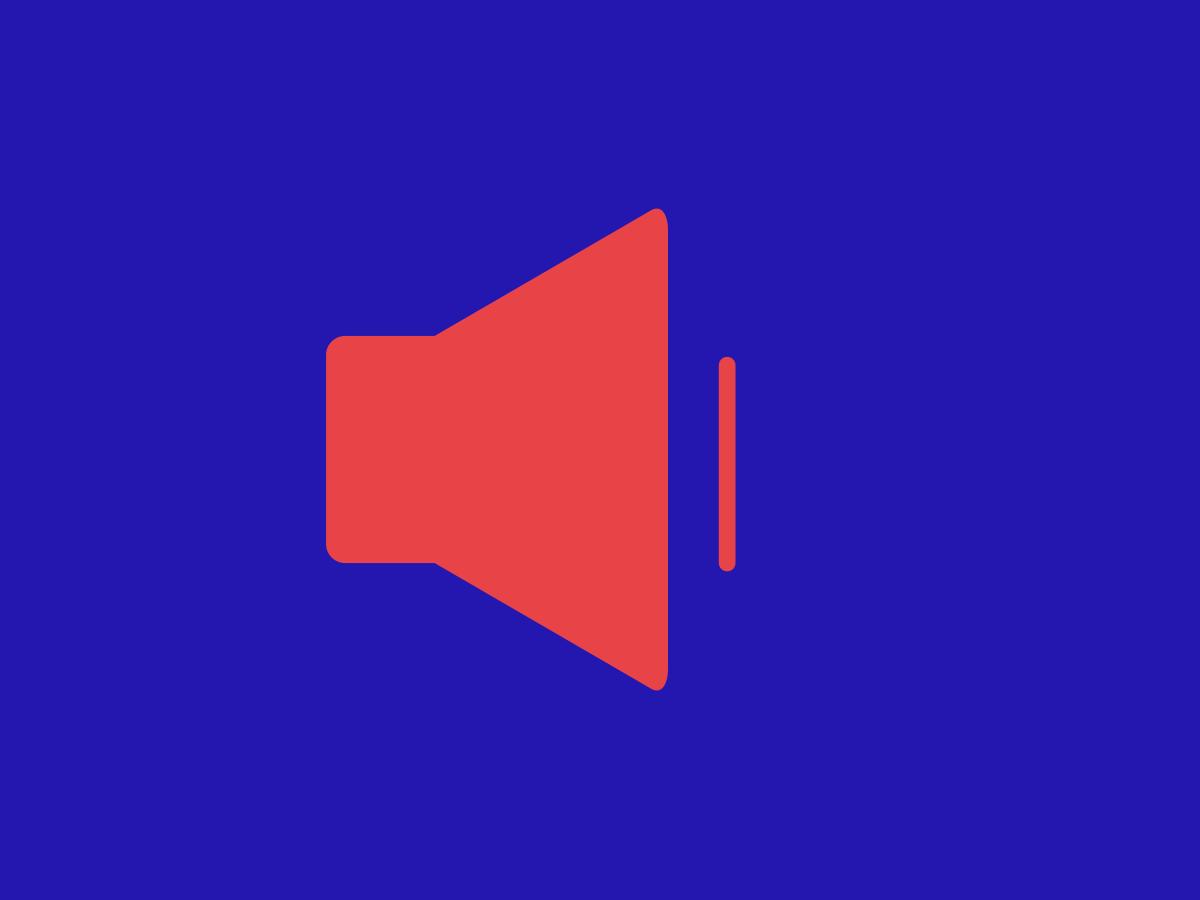 Black noise is a term used to describe the absence of sound. It refers to complete silence. Or it can also mean quiet but with random and unobtrusive bits of background noise. This is ideal for people who are sensitive to sound and like to sleep in silence.
The reality is we live in a loud world, so absolute silence is hard to come by. If you live in a noisy environment, try soundproofing your room. Good earbuds help as well.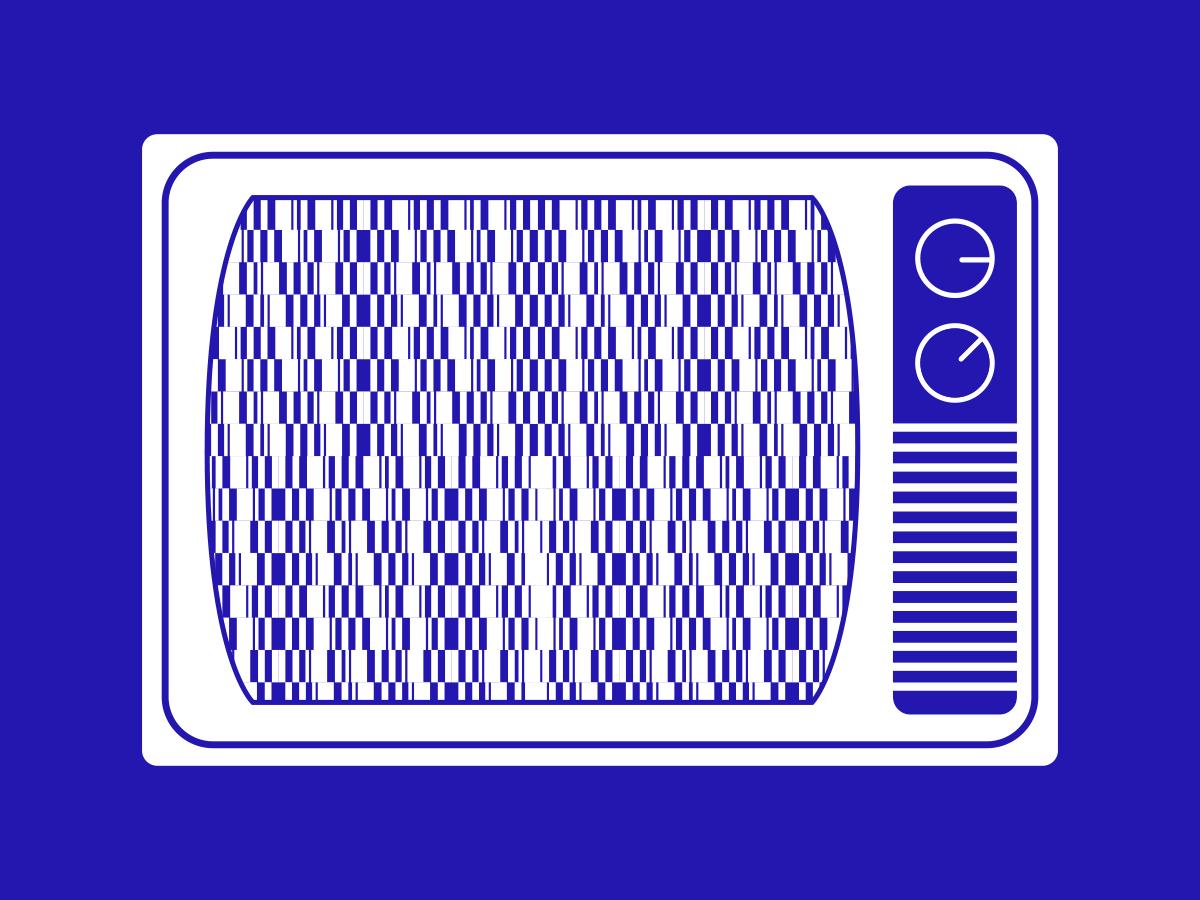 White noise gets its name from white light. It's a good parallel because white light is a combination of all colors. Meanwhile, white noise is a mix of all frequencies at the same intensity. It sounds much like a steady hum.
Here are examples of white noise from everyday objects:
The sound an electric fan makes as it whirs

The humming of an air conditioner

A vacuum cleaner while it's running

Static from a TV or radio
It's great for masking annoying background sounds, which in turn, helps you sleep better. Insomniacs often use white noise to help them get shuteye.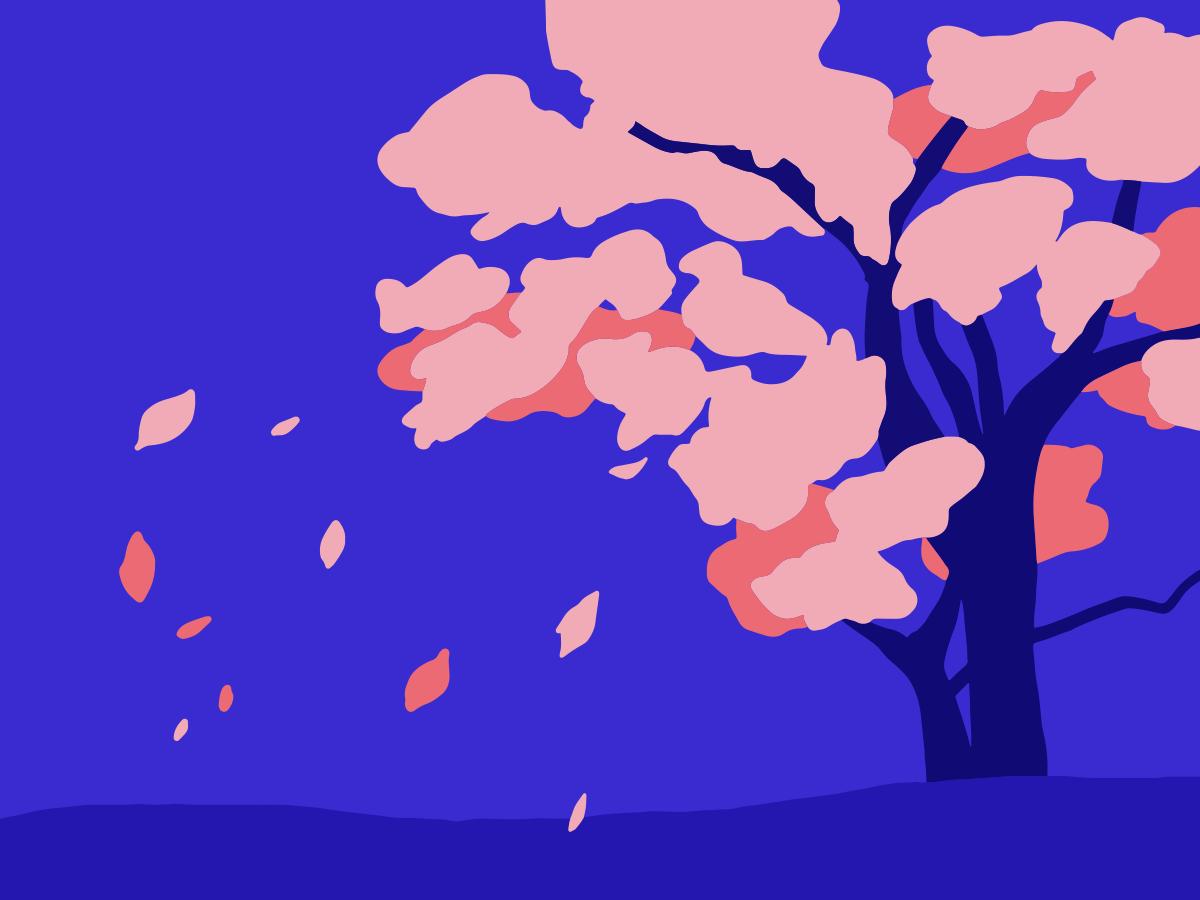 This type is like white noise in that it's a mix of all frequencies. But pink noise's higher frequencies are toned down compared to white noise. On the flip side, the lower frequencies are more intense.
It's a favorite with many who use sound to improve their sleep. And it's supposedly more relaxing than white noise.
Here are examples:
Steady rainfall

Waves crashing on the shore

Rustling leaves
But don't think that all nature sounds are pink noise. See the next type.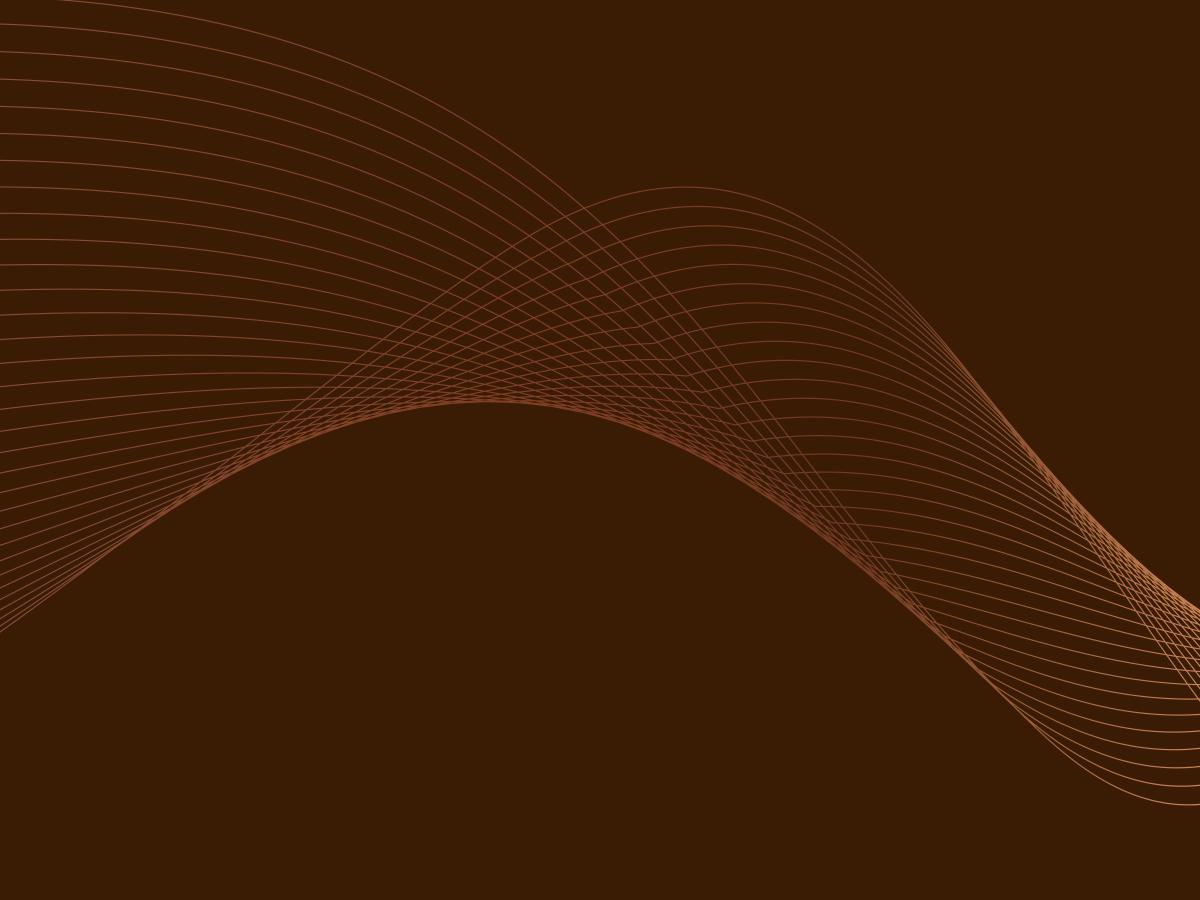 This type of noise is a lot about the bass. Also known as red noise, it sounds thicker than its pink or white counterparts. And it often has a rumbling quality.
Examples of brown noise:
Thunder rumbling in the distance

Heavy rainfall

The gushing of a waterfall

A high-pressure shower
People who fall asleep to brown noise like it because it's more immersive than white or pink. It's even calming for some. And it supposedly masks the ringing for people with tinnitus.
It's also the subject of a recent TikTok trend (#brownnoise) with tons of users claiming it also helps with ADHD. (FYI, more research is needed despite the anecdotal evidence.)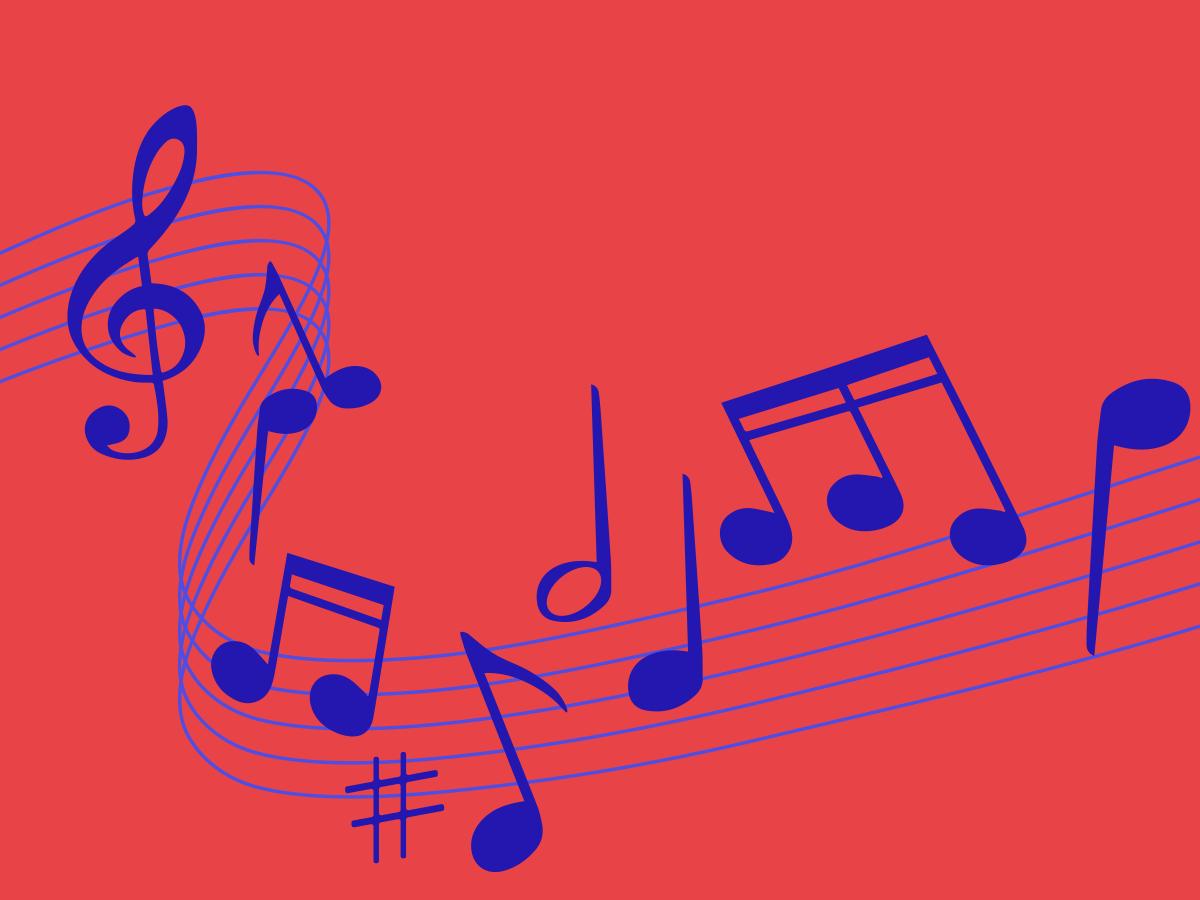 It doesn't work for everybody, especially for those who prefer black noise. Its effect on sleep is subjective. But do a quick search on platforms like Spotify or YouTube and you'll discover many sleep-dedicated playlists. It just goes to show how popular using music for sleep is.
Despite this, it's unclear how effective music is at improving sleep quality. But what's known is that it helps improve mood. Several studies show that music triggers a release of dopamine (a.k.a. The happy hormone), which gives a sense of well-being. Stress, anxiety and racing thoughts are some factors that prevent you from falling into a restful sleep.
According to the American Academy of Sleep Medicine, slow, soothing songs may lessen stress and anxiety. This type of music supposedly lowers heart rate and has a calming effect(4).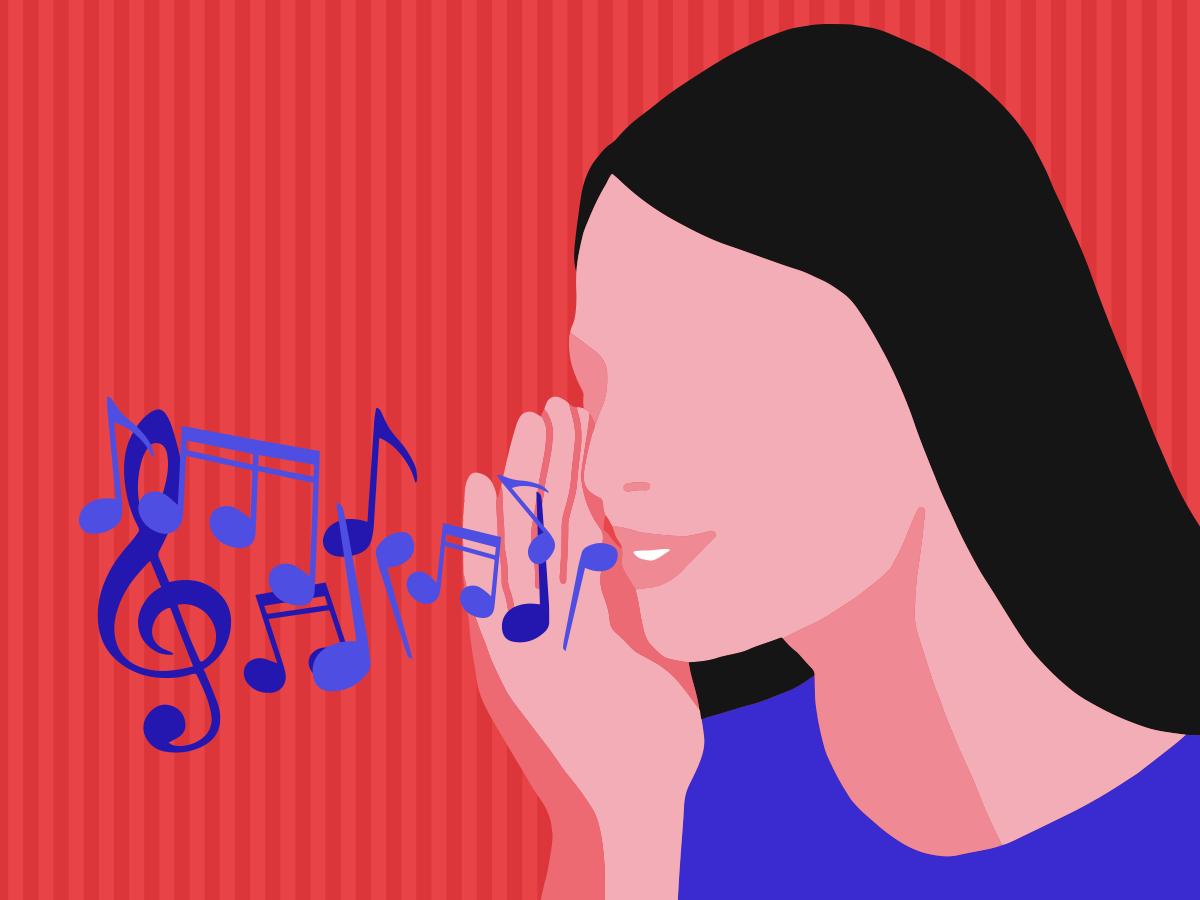 This sound tool for sleep gained popularity in recent years. The term was coined in 2010 and it stands for Autonomous Sensory Meridian Response. It is feeling relaxing and pleasant tingles in your brain while hearing specific sounds.
Here are examples:
Crunchy, crinkly sounds like when you're folding paper

Soft sounds like brushing a piece of fabric over a mic

Whispering (Since it's kind of creepy, positive affirmations, please.)

Tapping noises
Much like music, ASMR has a soothing, repetitive quality that can put you in the right mood for sleeping. Focusing on the sounds allows you to put aside any distractions caused by a racing brain.
If you want to try this out, the amount of ASMR videos and audio recordings on the Internet is staggering. No slim pickings here.
Learn more about Autonomous Sensory Meridian Response. Read our blog post What Is ASMR — and Can It Help You Sleep?
If you're interested in the sound and sleep combo, the best thing to do is try out the different types we mentioned here. Because ultimately, it depends on what works best for you.
Use a Sleep Mask with Headphones
There are a couple of ways to experiment with different types of sounds for sleep:
Invest in a sound machine. Want to know if it's safe? Check out our article Is Sleeping with a Sound Machine Bad?

Wear earbuds. Warning: It's uncomfortable and leaves you prone to bacterial growth, according to Cleveland Clinic(5).

Use smart speakers with voice assistants like Amazon Echo or Google Nest.

Heck, you can even use your phone.
But if you're seriously committed to improving your sleep quality, then the best solution is a sleep mask with headphones.
What is a sleep mask with headphones?
To be crystal clear, here's what it isn't: a sleep mask with separate headphones. (We hear it's possible to sleep with typical headphones. But in our opinion, not a comfortable or safe way to experience sound and sleep.)
Put simply, it's an eye mask for sleeping that also acts as a sound player. It's also known as a sound mask. Most sleep masks with headphones operate on Bluetooth technology. (Wires and sleep? Not a good combo.)
A sleep mask with headphones is typically fitted with built-in speakers. It has buttons for sound control and a USB charging port. Nothing goes inside your ears (except sound). Ideally, all you need to do is pair it with your device.
Why use a sleep mask with headphones?
Light is also linked to sleep. But unlike the case for sound and sleep, light isn't good for it in any way. The best kind of sleep exists in complete darkness (*cue in thunder and maniacal laughter*).
And here's why. Seeing light tells your body it's time to be up and alert. Darkness tells it to wind down and get ready for bed. It also signals your pineal gland (also known as that thing in your brain) to start making melatonin, the hormone that promotes sleep.
Depending on how well it blocks out light and delivers sound, a sleep mask with headphones gives you darkness and audio therapy to help you sleep tight.
Choosing a sleep mask with headphones
Here are some factors to consider when shopping for a sleep mask with headphones:
One that's intuitive and easy to use. The less you have to move while wearing your sound mask, the better. No matter how much you love to tinker with gadgets.

It's fully adjustable. Comfort is key and head sizing and eye position vary.

It has a default low-volume setting that's safe for all-night wear. Otherwise, you risk hearing impairment.

It's made for all sleeping positions, especially if you're a side sleeper. That said, a sound mask with thin but decent-sounding speakers is ideal. Imagine lying on thick ones. Ouch.

This is a no-brainer. Buy a mask with a battery that lasts.

It's 100% blackout. Big bonus if the sound mask comes with eyecups, so it doesn't put pressure on your eyes. And even better if the cups are also adjustable.

Get a mask with a machine-washable interior. Any sleep mask needs cleaning every so often as you wear it next to your skin.
Why not try ours? Manta Sleep Mask SOUND has all these and more.
Manta Sleep Mask SOUND Features
We call it the most comfortable Bluetooth® sleep mask in existence. And with good reason. We designed it for all sleeping positions, but with side sleepers top of mind.
Here's what Manta Sleep Mask SOUND users have to say:
"I absolutely love my Manta Sleep Mask Sound! It is sooooo much more comfortable than the current leading brand sleep phones... especially for side sleeping. I went from sleeping about 4 hours uninterrupted to 7-8 hours (more of time allowed). It's been life changing just in the past week since using it. Thank you for a great product!"
"Got mine the week before Christmas and have been so impressed! Best blackout from Manta yet, and very comfortable. Speakers are great and clear/loud enough even when I'm wearing earplugs to block my partner's snoring. I'm thrilled with this mask!"
"Manta sleep masks are wonderful, I own a handful of types. I just got my sound earlier in the week. I've tried every sleep band headphone I've seen. I finally settled on AirPod pros 2 years ago. Id sleep with one in my ear for my (top) ear and a earplug in the other to drown out my husbands snoring…and my sleep mask. The other headband ones I've tried have very hard speakers on the side, so they'd end up pressing in my ear and it hurt. This manta sound has little (like dime size) speakers wrapped in square padding (but still super thin) and I seriously can't feel them. And being able to move the speakers easily is a huge plus. Now they don't block out the snoring like the noise canceling AirPod but I can have surround sound which will drown out most of the snoring. TLDR: Speakers are dime sized wrapped in foam, tiny but powerful and they don't stab your ears like other sleep Bluetooth headbands. The light blocking is great as with all other mantas."
"So, I am an average person, who can't have any light when I sleep, the Manta Sleep mask is lightweight, and blocks out ALL light, THEN they added the sound, oh my! When my neighbors are throwing a party or the hurricanes are making too much noise, I just turn on my Bluetooth music (sleep sou ds) and drift off. Well worth the money! Fully adjustable, easy for side sleepers, you can launder the headband, adjust the eye cups, etc. If you can't sleep without complete darkness and "white noise", these are WORTH every DAMN DIME"
Tips for Using a Sleep Mask with Headphones
Follow these to get the most out of your sleep mask with headphones, without compromising safety.
Don't use your sound mask while it's charging. Remember you're wearing it on your head. That said, it's worth looking into a mask that automatically powers off while it's plugged in.

If you're planning to use it the entire night, set the volume to the lowest possible level. Listening to anything more than 85 decibels for 8 hours can cause damage to your hearing. And this is on average, so why risk it?

Kids 3 years old and under shouldn't use a sleep mask with headphones. In fact, anyone who doesn't know how to operate the sound mask, shouldn't be using it at all. Its charging cable can inadvertently cause strangulation. Not to mention volume control.

As tempting as it is to block out the world all the time, don't use a sleep mask with headphones in a public place. And if you must, keep the volume low enough to hear what's going on around you.

Don't use it while driving any type of vehicle.

Turn off your notifications while the mask is paired to your device so your sound and sleep experience isn't rudely interrupted. One suggestion is to download your playlist.

If you experience a change in hearing or pain in your ears, stop using the mask and see a doctor.
Here's hoping this article was a good introduction to the sound and sleep combo. We're curious to know how your experimentation goes. All you gotta do is drop a comment below.
Sources:
(1) "What Is Sleep Quality?" National Sleep Foundation, www.thensf.org/what-is-sleep-quality/, Last accessed October 11, 2022.
(2) "How Sound Impacts Your Sleep Cycle" Amerisleep, amerisleep.com/blog/sound-impacts-sleep-cycle/, Last accessed October 11, 2022.
(3) "Environmental noise guidelines for the European Region" World Health Organization, www.who.int/europe/publications/i/item/9789289053563, Last accessed October 11, 2022.
(4) "Can music help you sleep better?" American Academy of Sleep Medicine, sleepeducation.org/music-helps-you-sleep-better/, Last accessed October 12, 2022.
(5) "Is It Safe to Sleep With Headphones or Earbuds?" Cleveland Clinic, health.clevelandclinic.org/sleeping-with-headphones/, Last accessed October 13, 2022.
Disclaimer:  The information contained in this website or provided through our blog, e-mails, or programs is for informational purposes only. It is not intended to be a substitute for medical advice, diagnosis or treatment that can be provided by your healthcare professionals.