How to Use Manta STEAM Mask: Everything You Need to Know
You're reading this because you're now the proud owner of a Manta STEAM Mask. Or you're considering buying one. Whatever the case, getting moist heat therapy for your eyes is a priority.
That's why we compiled questions we often get on how to use the steam eye mask and STEAM Eye Cups. You'll find the answers in this one-stop resource.
These are what's up for discussion in this article:
Ready when you are.
What is Manta STEAM Mask?
We made this near-blackout sleep mask for moist heat therapy sessions. Think of it as an excellent warm compress that also blocks out most light as you nap.
The moist heat therapy in this mask comes from its orange eye cups. Filled with self-hydrating zeolite beads, they release 100% natural steam once heated.
They're made from soft and moldable materials, too. Notice the indentations in their centers. This is so you get warm compression with minimal eye pressure.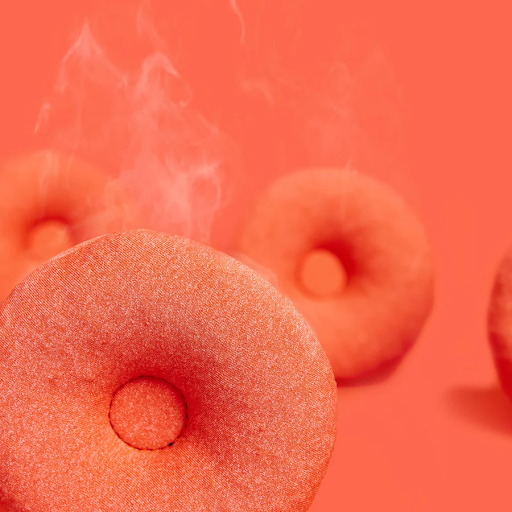 This mask is also versatile. Pair the head strap with any set of Manta Sleep eye cups. If you already own one of our head straps, we recommend buying a set of STEAM Eye Cups separately. There's one exception to this, which you'll find in our Do's and Don'ts section below.
As we mentioned before, Manta STEAM Mask is near-blackout. That means some light may creep in. Remember that this eye mask is primarily for moist heat therapy. If you prefer a sleep mask that features 100% blackout, we have several options. View all our sleep masks here.
When to Use Manta STEAM Mask
The self-hydrating beads in the eye cups deliver 100% natural steam. This helps with the following:
To unwind after a long, stressful day
Stressed out? It's a great time to slip on your Manta STEAM Mask. Its soothing warmth will relax you. Also, studies have shown that heat therapy can help mental well-being.
Heat reduces stress by lowering cortisol levels. (Oh and by the way, cortisol is also known as the stress hormone.) One study has found that warming eye masks help with depression(1).
Moist heat therapy relieves dry eye symptoms. These include redness, itchiness, and stinging or burning sensations, to name a few.
That's because heat moisturizes and opens the eye's oil glands. It also helps with tear production. (No "Boo-hoos," just "Ahhhhhhhhs.")
Here are some common causes of dry eyes:
Wearing contact lenses

LASIK surgery

Dry or dirty air

MGD and blepharitis
Did we mention some of our customers use this steam eye mask for pink eye and styes, too?
You're experiencing sinus pain
Sinus headaches are a pain. If these aren't new to you, then you're likely familiar with moist heat therapy. Enter Manta STEAM Mask.
The heated eye cups also deliver steamy warmth to your sinus area. It opens the passages and lessens swelling.
How to Use a Steam Eye Mask
Now we'll explain how to use a steam eye mask from Manta Sleep. Follow these simple step-by-step instructions:
1: Remove your Manta STEAM Mask and STEAM Eye Cups from their packaging.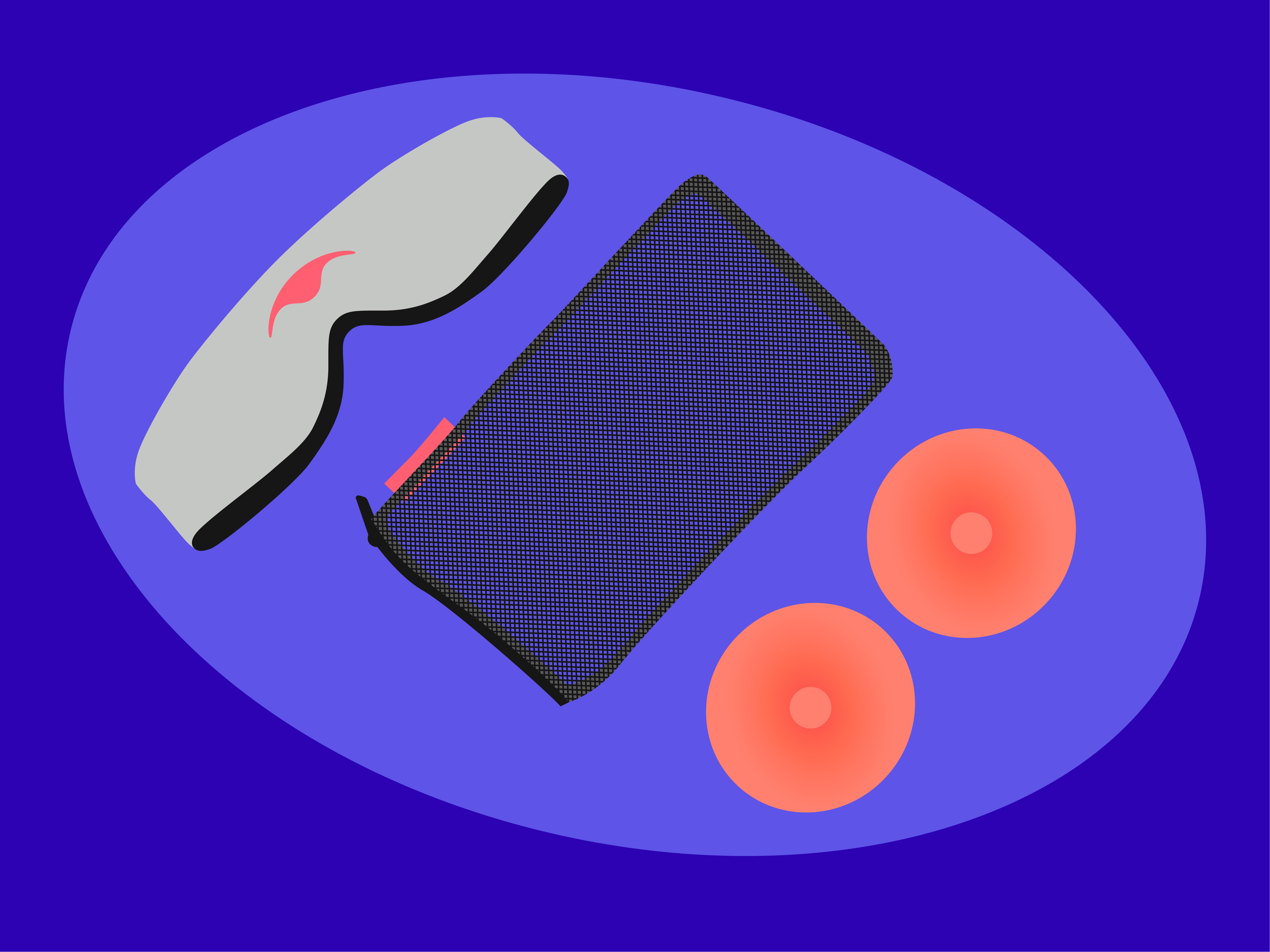 Remove the head strap and eye cups from their packaging. We include a laundry case that also acts as a storage bag. Manta STEAM Eye Cups come with a detailed set of instructions. Don't throw either of these away.
Bookmark this page in case you misplace the instructions. This guide is even more detailed.
2: Heat the Eye Cups in a microwave.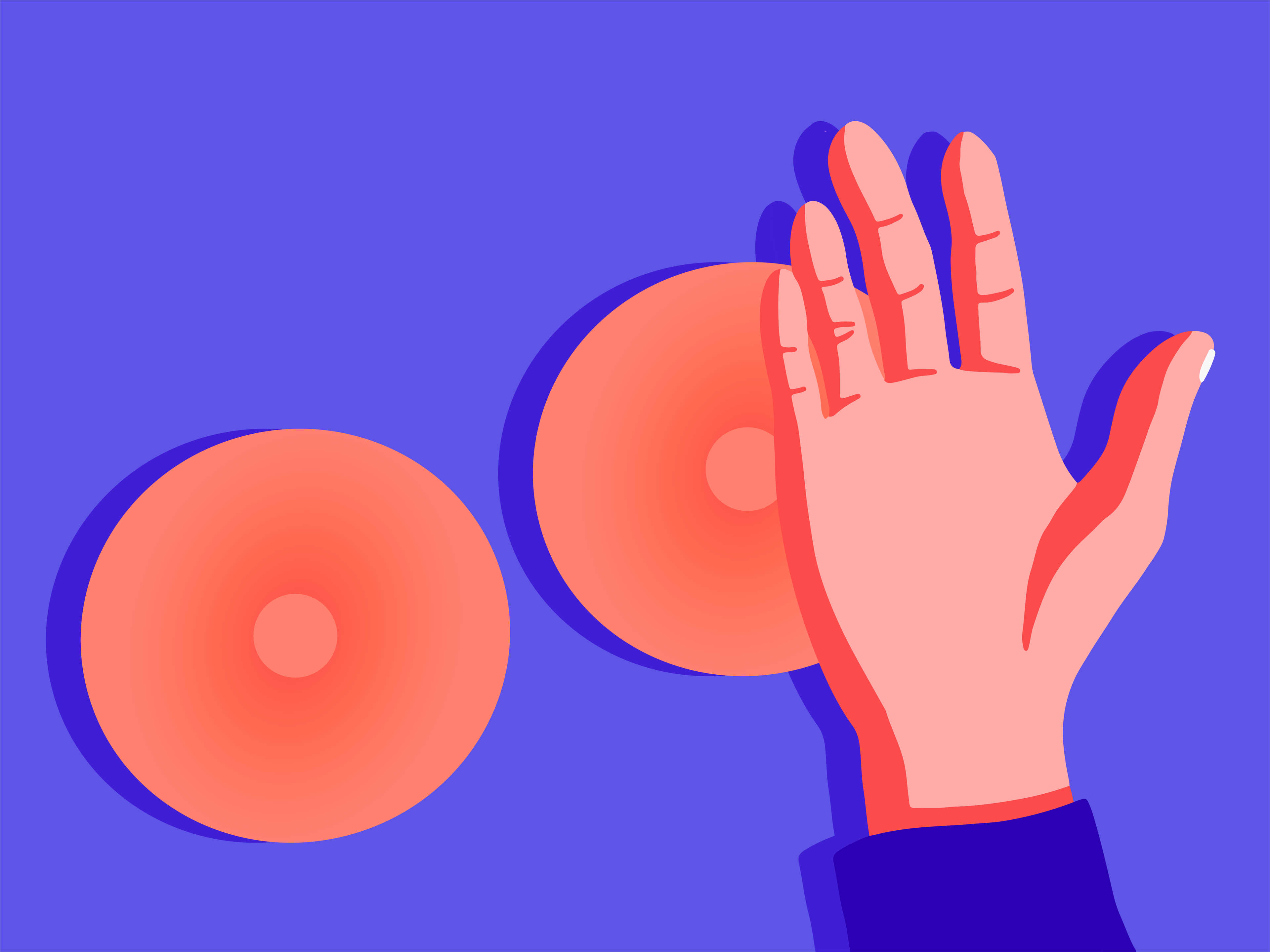 When done, carefully remove the plate from the microwave. The eye cups will have a temperature of about 50°C after 20 seconds in a microwave. (This varies depending on the power of your appliance.)
Test the heat by touching the eye cups with the back of your wrist. If the cups are still too hot wait 1 to 2 minutes before use.
The eye cups shouldn't be scalding hot. Remember you're putting them on top of your eyes.

If your microwave's wattage is low, sometimes the eye cups won't feel hot enough after 20 seconds. Heat it on medium-high for another 5 seconds.

If the heat still seems inadequate, repeat for another 5 seconds.

Under no circumstances should you heat the eye cups for a combined duration of more than 30 seconds. This could damage the self-hydrating beads and put you at risk for injury.

Planning to reuse your eye cups soon after? We recommend waiting an hour. But in case you need steamy heat sooner, wait at least 30 minutes after use. Then heat them in the microwave for half the time.
Tips For When Your Microwave Doesn't Have a Turntable:
A microwave turntable ensures even heating. If your appliance doesn't have one, don't worry. There's a way around this:
Put the eye cups on a microwave-safe plate and heat them on medium-high for 10 seconds.

Flip them over with a pair of clean tongs and then heat them for another 10 seconds.
One of the top questions we get from customers is: "What if I don't have a microwave?" If you're one of them, we have a section dedicated to alternative heating options, so keep reading.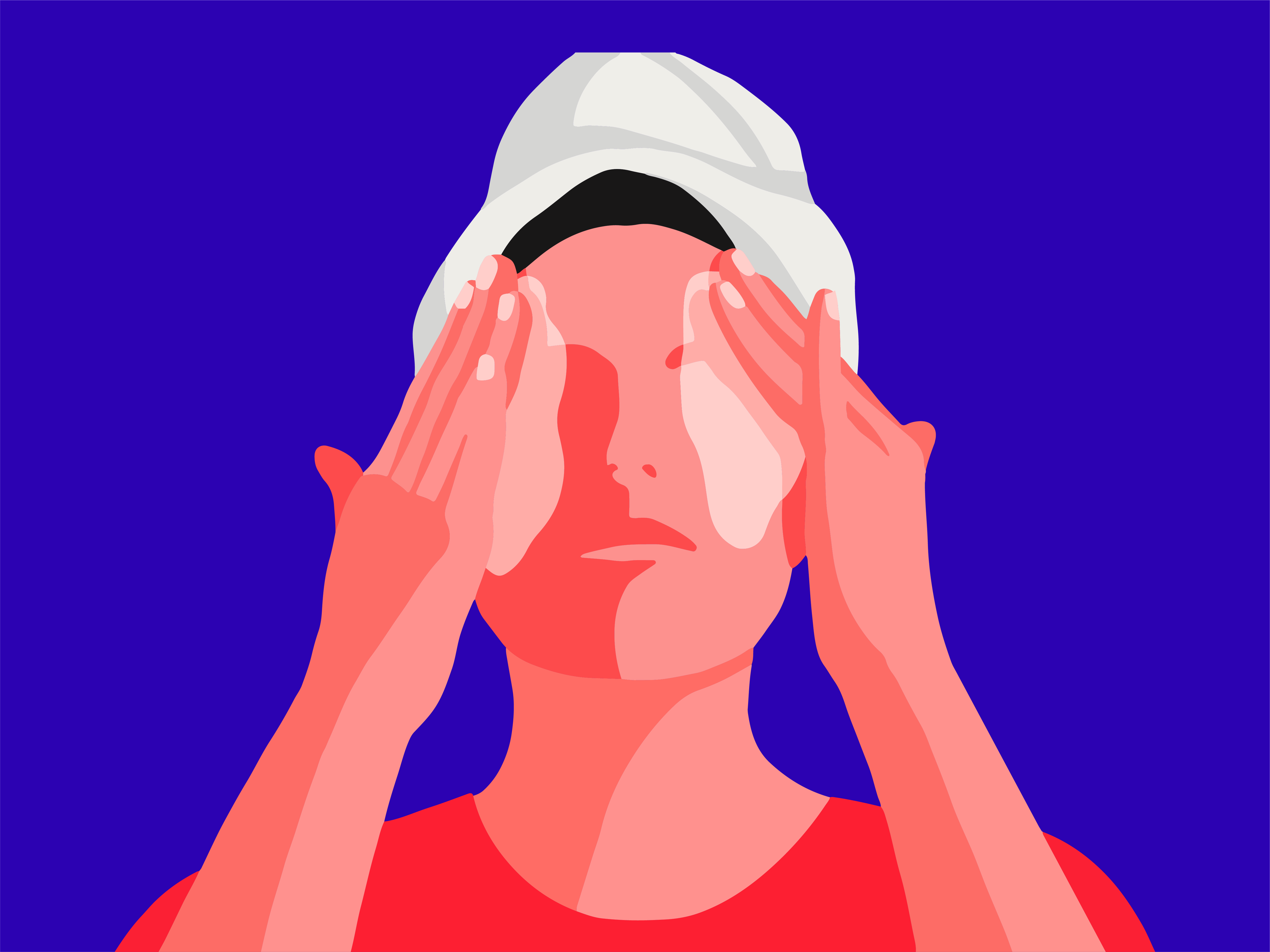 It might sound odd, but cleaning your face, especially your eye area is an important step.
Remove all your makeup as the steamy heat can melt it off. It's not hygienic. More importantly, your makeup might run into your eyes and irritate them even more.
Very important: make sure to remove your contact lenses.
4: Attach the eye cups to the head strap.
5: Adjust Manta STEAM Mask for a custom fit.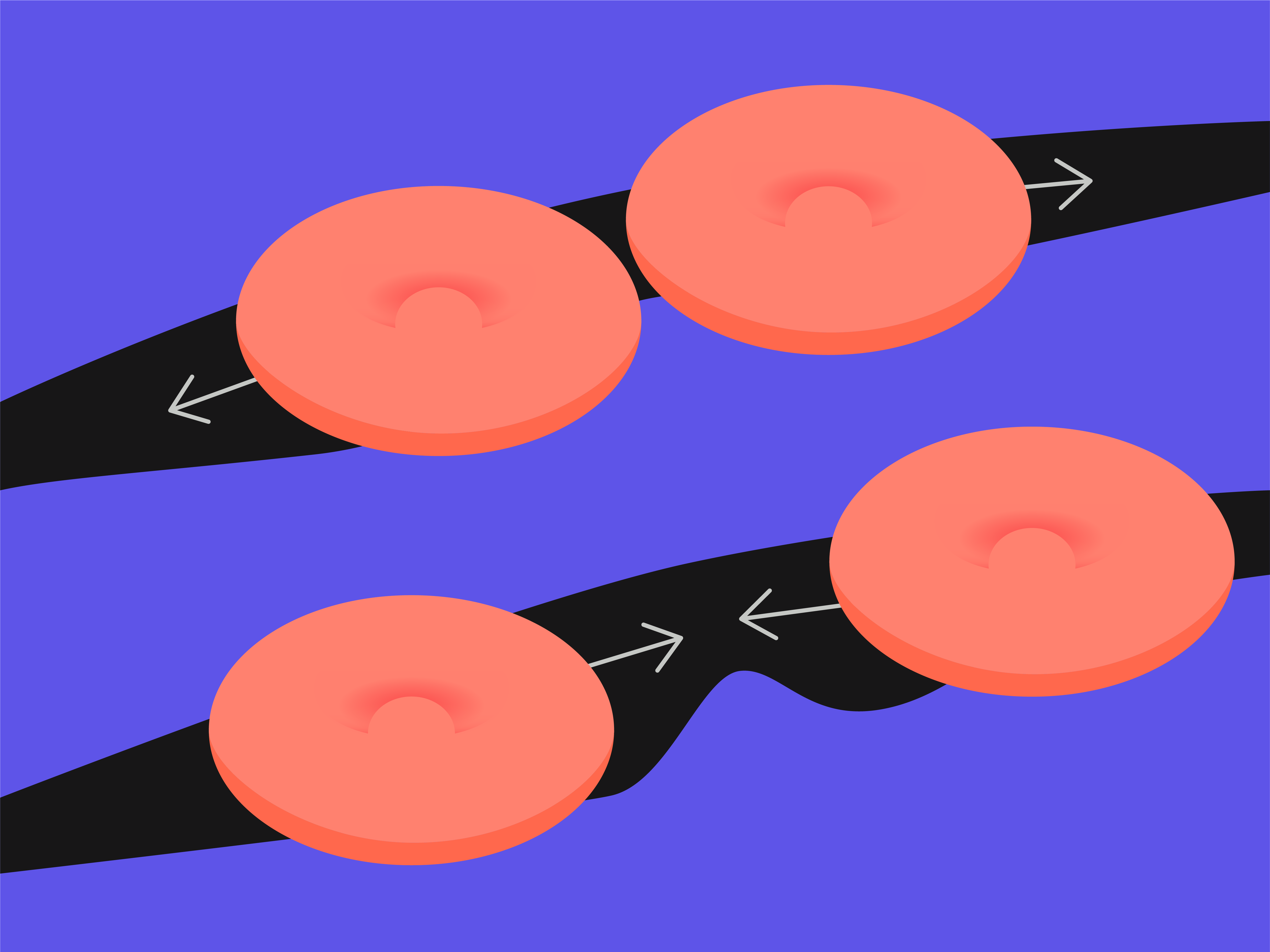 Now, adjust the eye cups according to your unique eye position. Position the eye cups so the circular indentations cover the center of your eyes. The point of this is that you enjoy warm compression with minimal eye pressure. The steamy warmth should feel evenly distributed, too.
If you're experiencing sinus pain, move the cups so they cover your sinus area even more.
6: Kick back, take a nap and enjoy the therapeutic warmth of Manta STEAM Mask.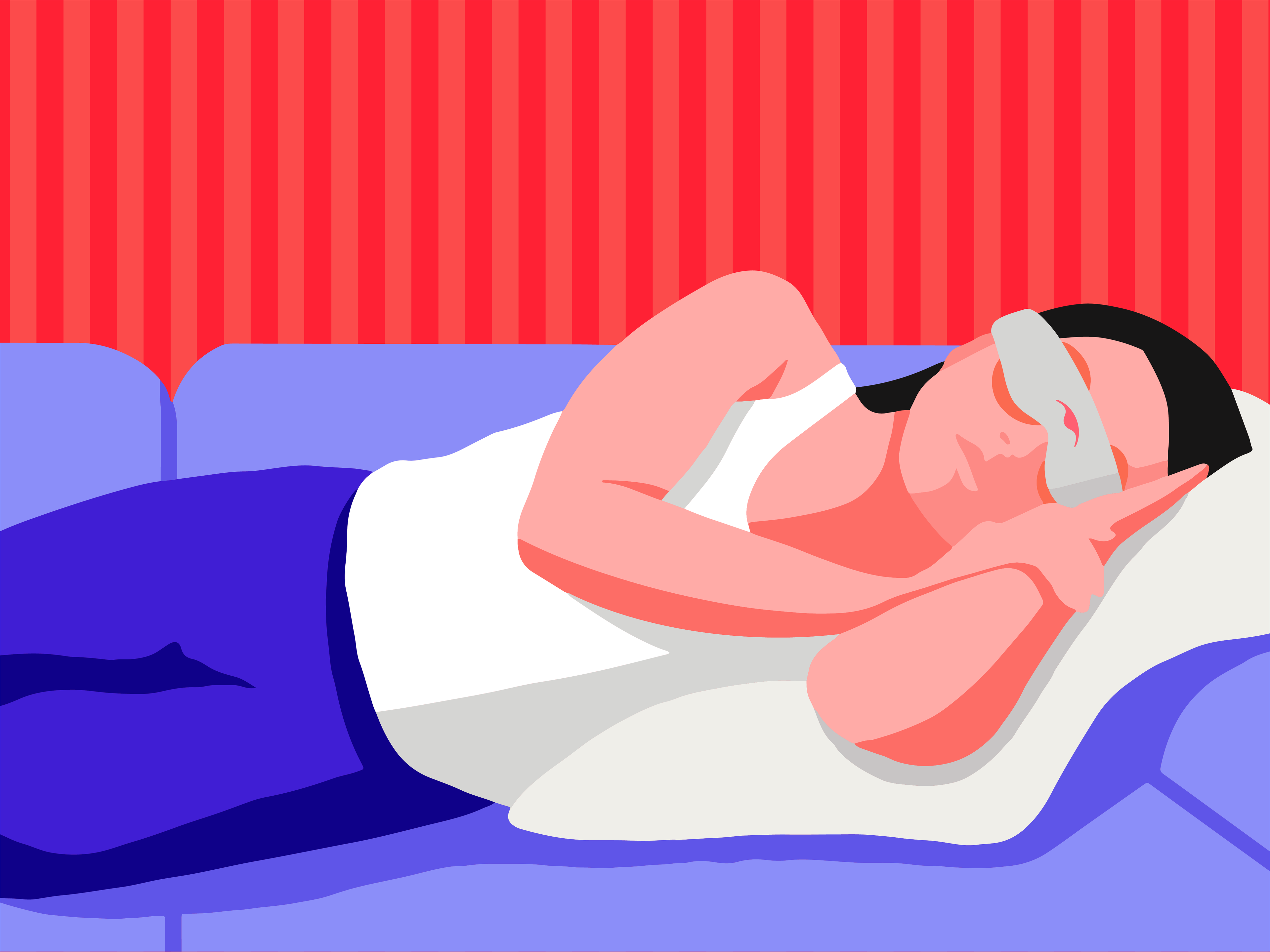 We saved the best for last. The final step is all about relaxing while wearing Manta STEAM Mask. Let the steamy warmth and eye-pressure-free compression soothe your dry eyes, stress and sinus pain.
The STEAM Eye Cups were designed to deliver relief in 3 to 5 minutes. But they stay warm for a little over 10 minutes. Just enough time to catch some healing zzzs.
Alternatives to Using a Microwave for Heating Manta STEAM Eye Cups
We recommend using a microwave to heat Manta STEAM Eye Cups. But we understand that not everybody has one. That's why we tested several alternatives.
Follow these step-by-step instructions:
Use the same method for a multicooker (or auto cooker) and steamer.
Step 1: Give the rice cooker a thorough cleaning.

Step 2: Clean and set aside a heat-proof dish or bowl. The dish or bowl should be small enough to fit inside the rice cooker completely.

Step 3: Pour ⅛ cup or 30 ml of water into the rice cooker. Do not pour water into the dish or bowl.

Step 4: Place the eye cups with the black backing facing upwards in the dish or bowl. Otherwise, they may melt.

Step 5: Place the dish into the rice cooker. Close the lid.

Step 6: Steam the eye cups for 5 minutes on medium heat. If you can't adjust the temperature, don't fret. You can still steam the cups for the recommended time. (If your appliance doesn't have one, set your kitchen timer for five minutes.)

Step 7: Remove the eye cups from the rice cooker with tongs and place them on a clean plate. Before use, test their heat with the back of your wrist.
Another option is to steam the eye cups in a rice cooker for 10 minutes using ¼ cup of water. But do not steam the cups for more than 10 minutes.
Appliances and cookware used specifically for steaming usually have a partition. This separates the food from the water. If you're using one of these, you won't need a dish or bowl. Make sure the partition is clean before you place the eye cups (black backing facing up).
We recommend using an induction stove for this purpose though a gas stove works, too. Compared to flame, an induction stove's temperature is easier to control. It's also known for more evenly-distributed heating.
Step 1: Clean a pot with a clear lid and set it aside. A dirty pot may infuse your eye cups with food odors.

Step 2: Clean a heat-proof bowl. Make sure that the bowl will fit into the pot.

Step 3: Pour ¼ cup of water into the pot. You'll need more water if your pot is large. Or if you're using a stove with a strong flame. Use up to 1 cup of water.

Step 4: Place the eye cups with the black backing facing upwards into the bowl.

Step 5: Place the bowl into the pot and cover with a lid. Make sure that the water in the pot doesn't reach the top of the bowl.

Step 6: Steam over medium heat for 5 minutes. Make sure to set a timer. Like the rice cooker method, do not steam the cups for longer than 10 minutes. If you're cooking over an open flame, it's harder to regulate the heat. So, err on the side of caution.

Step 7: Take the pot off the heat. Carefully remove the lid so the steam doesn't burn you.

Step 8: Remove the eye cups with tongs and put them on a clean plate. Again, test their temperature with the back of your wrist before use.
A good rule of thumb for this method is checking whether there's still water boiling in the pot. If there's close to none left, remove it from the heat immediately. Regardless of whether the time is up.
Care Instructions for Your Manta STEAM Head Strap & STEAM Eye Cups
Manta STEAM Mask is for your personal use. Especially if you're using them for conditions like pink eye, which is contagious. Clean the head strap and eye cups regularly and separately. Each has different care instructions.
Cleaning the Manta STEAM Head Strap
To clean the head strap, machine or handwash it cold.
Place the head strap inside its laundry case before putting it in the washing machine. Use the delicate cycle. If you're handwashing the strap, use cold water. Either way, mild detergent or soap is best.
Lay the head strap on a flat surface and let it air dry.
How to Clean Manta STEAM Eye Cups
Clean your Manta STEAM Eye Cups often as these come in direct contact with your eyes. But wait 2 hours after use to do so.
Manta STEAM Eye Cups are handwash cold only. A washing machine could damage the self-hydrating beads.
Submerge the eye cups in a wash basin filled with cold water mixed with mild soap. Let them soak for about 3 to 5 minutes, and then rinse. Lay them flat to air dry for 24 hours before the next use.
How to Store the Head Strap and Eye Cups
After cleaning and drying, place the head strap and the eye cups in the laundry case to store until your next use. Put it somewhere clean and dust-free.
Manta STEAM Mask Dos and Don'ts
Here's more advice on how to use the steam eye mask and STEAM Eye Cups to get the optimal effect.
Clean your Manta STEAM Eye Cups after every use. If you're worried about wear and tear, you can also spot clean them with a damp cloth. This would depend on what you used it for. We recommend handwashing them if there are eye secretions.

Use the sleep mask for short naps and cold therapy sessions. The head strap and eye cups have a combined weight of 0.44 lbs. Not everybody is used to sleeping overnight with a weight on their eyes. If you're one of them, we recommend sticking to this Do.

If you live in a dry climate, sprinkle a few drops of water on the cups before heating them in a microwave. The beads naturally draw moisture from the air to release steam when heated.

Alternate the STEAM Eye Cups and COOL Eye Cups. A combination of moist heat and cold therapy is great for headaches. (Take note of the next bullet if your condition is chronic.)

Check with your doctor first if you have health conditions or are undergoing treatment. Manta STEAM Mask helps. But it isn't meant to replace doctor's orders. Moist heat therapy should be compatible with your treatment plan.

Pair your STEAM Eye Cups with any of our head straps with one exception. See below.
Don't use Manta STEAM Eye Cups with a Manta WEIGHTED Head Strap. Both are heavier than the typical sleep mask or eye cups. The combined weight could cause discomfort.

Don't freeze your Manta STEAM Eye Cups. Their self-hydrating beads are made specifically for heating. Storing the cups in the freezer or refrigerator might damage the beads.

Don't wring or hang the head strap to dry. This might cause it to lose its shape eventually.

Don't underheat the STEAM Eye Cups. Heating them for less than 20 seconds means you won't fully benefit from the moist heat therapy. They won't be hot enough.

Don't heat the eye cups in any type of oven. The dry heat could damage the beads and casing.
We hope this covers everything you need to know about how to use a steam eye mask and eye cups from Manta Sleep. But if you didn't find the answer you were looking for here, leave a comment below. We'll include them in this guide.
Sources:
(1) "The effects of a steam warming eye mask on the ocular surface and mental health." National Library of Medicine, pubmed.ncbi.nlm.nih.gov/34052414/. Accessed 30 September 2022.
Disclaimer:  The information contained in this website or provided through our blog, e-mails, or programs is for informational purposes only. It is not intended to be a substitute for medical advice, diagnosis or treatment that can be provided by your healthcare professionals.