Are you a morning person? You may have a lion chronotype. Find out more about your sleeping patterns and how to use them to your advantage in this post.
A quick way to find out if you have a lion chronotype is to answer these:
Are you an early riser, often up before the sun?

Do friends describe you as a charismatic optimist?

Are you drawn to positions of strategy and leadership?

Are fitness and healthy eating top priorities in your life?

Do you get frowns for your early-morning enthusiasm? (When others around you haven't had coffee yet.)
If you answered yes to most of these questions, then you likely have a lion chronotype. And thanks to hype-men like Ben Franklin, this is the most envied of the chronotypes.
You belong to the 15 to 20% of the population that falls in this category. And so do Maya Angelou, Richard Branson and Kelly Ripa.
"Early to bed, early to rise" is the best way to describe your sleep schedule. (As opposed to the nocturnal wolf chronotype schedule.)
Your sleep chronotype is your body's natural pattern of sleep and activity. This concept was created by sleep doctor Michael Breus, Ph.D. Basically, he says that people's sleep and wake cycles match with specific animals.
There are benefits to following your chronotype. Improved sleep quality is one. Another is being more productive by taking advantage of your peak energy levels.
Here's what you'll find in this blog post:
Let's begin.
A Day in the Life of a Lion Chronotype
Lions rise early to hunt due to the scorching daytime heat of the savanna. After expending their energy, they take it easy in the late morning through the afternoon. Only 1 in 3 hunts is successful, but that doesn't dampen their optimism for tomorrow's adventures.
Nobody questions lions' authority. They're quick to run off any creatures foolish enough to enter their territory. They are the unmistakable rulers of their domain, and they make every effort to keep it that way.
Now let's examine how that translates to your life.
How to Work With Your Lion Chronotype Schedule for Optimal Energy
A sleep schedule of 10 p.m. to 5:30 a.m. works great for lions. But don't have too many expectations past 8 p.m. This is when your energy is at its lowest.
Meditate early in the morning when everyone's still asleep. It will clear your head so you can focus on conquering the world.
Your energy levels peak by mid-morning. Schedule meetings and important phone calls before 10 in the morning. Save routine busy work for the afternoon when your stamina is starting to dip.
The overachieving lion tends to skip naps — but don't. According to Casper, take a 20 to 30-minute nap at 1 p.m.(1). It will recharge you so you can enjoy quality time with family in the evening.
Here are a few other ways to take optimal advantage of the lion chronotype schedule.
Bonus Tips for Those With a Lion Chronotype Schedule:
Know when to call it a day. Your candle will be nothing but wick by the evening. So best to extinguish it and turn in early if you're feeling fatigued. There will be more gazelles to chase in the morning.

We know how seriously you take your workouts (and strategizing). So here's how to make the most of them. If you're looking to burn fat, save breakfast for later and exercise within 30 minutes of waking. For the best performance, you're at your physical peak late morning.

Protein is your pal. A high-protein early breakfast will get you moving. Skip the carbs because they'll slow you down. A handful of nuts or a protein bar late morning will boost your fading energy.

The best time for sex is 6 to 7 a.m.
Work with your body's natural inclinations for great sleep and more productivity. These go hand in hand with living your best life!
What sleep mask is best for the lion chronotype schedule?
If you have a lion chronotype schedule, you're likely the productivity hub in your workplace. Not just for you, but your officemates, too. And that applies to your role at home.
But unfortunately, this exposes you to a lot of physical and mental stress. Think eyestrain, headaches and anxiety, to name a few.
You need not just one but two sleep masks to make your daily nap restful, and restorative, and then some. If you haven't heard of a cooling or heating eye mask, it's time you do.
Meet Manta COOL Mask and Manta STEAM Mask, your new partners in taking over the pride (and the world).
Okay, let's start with Manta COOL Mask. It gives you cold compression therapy while blocking out nearly all light.
It's perfect for refreshing tired eyes and easing allergy symptoms and sinus pain. Oh, and they help with migraines, too.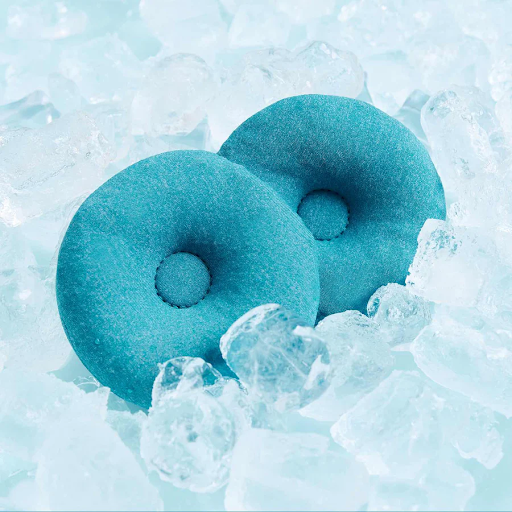 This mask's cooling power comes from its eye cups. They contain cooling beads and stay comfortably cool for 20% longer than most.
They're also heavier than our average eye cups for cold compression where it counts. But notice the indentation at their centers. This is so you don't feel any direct pressure on your eyes.
They're also convenient. All you need to do is pop them in the freezer for an hour and they're good to go.
In fact, store them in the freezer for as long as you want. The mask comes with a freezer-safe bag to keep the cups free of freezer-smell.
Next up is Manta STEAM Mask. This gives you therapeutic steamy heat and is near-blackout. Great for your 1 p.m. snooze. Apart from blocking out most light, the mask delivers moist warm compression to relax and moisturize your eyes.
If you have dry eyes from too much screen time, this mask will help. And if you're feeling extra tense, the soothing heat will relax your eye muscles. It's also good for tension headaches.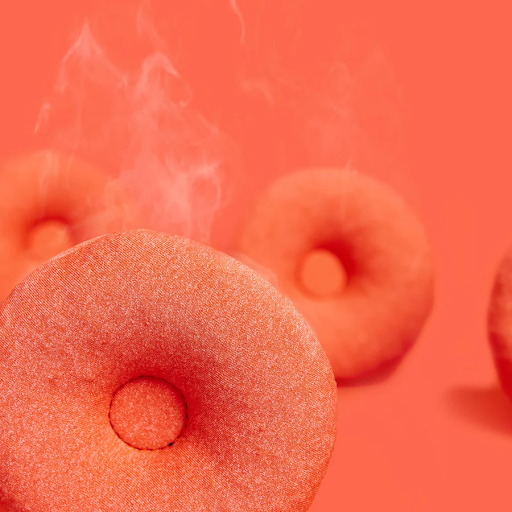 These are similar to the cooling eye cups except they deliver warmth instead of cold. They're filled with self-hydrating beads which give off natural steam. Just heat them in a microwave for 20 seconds on medium-high heat.
They too have indentations in their center for eye-pressure-free compression. You'll get relief in 3 to 5 minutes.
You're probably wondering how the eye cups will stay put with no support. It's simple. A head strap. Both Manta COOL and Manta STEAM Mask share a similar head strap design.
And so, lion or lioness, which one will you choose? Or will you go for both? Here's a tip: the eye cups are swappable, so if you already have one sleep mask you can buy the other eye cups separately.
Do you still have doubts that you have a lion chronotype? Take our chronotypes quiz and learn more about the different animal sleep types.
Sources:
(1) "How to Find Your Chronotype to Boost Productivity." Casper, casper.com/blog/chronotype/. Accessed 16 March 2023.
Disclaimer:  The information contained in this website or provided through our blog, e-mails, or programs is for informational purposes only. It is not intended to be a substitute for medical advice, diagnosis or treatment that can be provided by your healthcare professionals.