Manta SLEEP Mask vs. Manta Sleep Mask PRO: Which One Is for You?
We know. Deciding what sleep mask to get isn't easy, especially when it comes to ours. And for this round, it's the Manta SLEEP Mask vs. Manta Sleep Mask PRO.
We came up with this guide to help you choose the right sleep mask. The basis? What you need for better sleep, so you can live your best life while awake. No more, no less.
Let's get started.
Consider These Factors When Choosing a Sleep Mask
As you know, any sleep mask exists to block out light. It's not just about getting rid of irritating glare, either. Here's why darkness is really important for good sleep.
Darkness tells your body it's time to hit the sack. It signals your brain to produce melatonin, too. On the other hand, light does the exact opposite.
Melatonin is the hormone that helps regulate your sleep-wake cycle. It prepares your body for its transition from wakefulness to sleep, too.
Exposure to light in the evening disrupts your sleep-wake cycle and affects your sleep quality. This could mean a night of short or interrupted sleep, which is anything but restorative.
That's why it's important to choose an eye mask that does the job right and then some. There are a couple of other factors that come into play once you slip any sleep mask on, too.
How much light does it block out?
Sure, most sleep masks will block out some light. But not all will block out the world. And if you're serious about getting better sleep, find one that does.
Find a sleep mask with a durable and adjustable head strap. A typical mask with a single elastic strap loses its stretch in a couple of months.
Will it put pressure on my eyes?
Anything that comes in direct contact with your eyes will put pressure on them. That is unless your sleep mask has convex eye cups. You know what to do.
If you're going to be wearing a sleep mask next to your skin every night, it better be comfy. You're looking for soft, quality fabric. Even better if it's breathable.
These are the basic questions to ask yourself when assessing any sleep mask. Now, on to the Manta SLEEP Mask vs. Manta Sleep Mask PRO.
Manta SLEEP Mask and Manta Sleep Mask PRO: The Similarities
We're confident that both the Manta SLEEP Mask and Manta Sleep Mask PRO tick all boxes when it comes to being great sleep masks.
Let's talk about what both eye masks have in common:
Infinitely Adjustable Head Strap
Adjustable Convex Eye Cups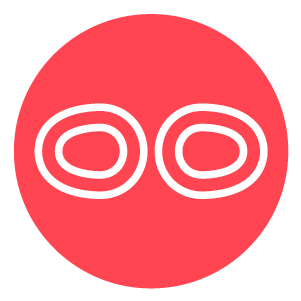 Eye size and their position on the face vary from one face to the next. That's why both sleep masks come with a set of convex eye cups that adhere to the mask with a micro hook and loop fastener. You can position these to cover your eyes completely.
There's a slight difference in the construction of the eye cups of the Manta Sleep Mask PRO, which we'll discuss in the next section.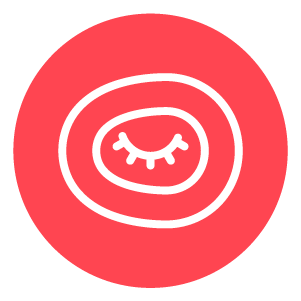 The eye cups of both sleep masks provide extra coverage to prevent light from leaking in. But their convex shape puts an empty space between your eyes and lashes. They were designed as such to put no pressure on your eyes and lashes.
If you have lash extensions and need to sleep in complete darkness then eye cups are a must.
Manta Sleep Mask vs. Manta Sleep Mask Pro: What's the difference?
If you're a hot sleeper or shift sides constantly during the night, the PRO is a good option. If "extra" breathability isn't a need, then the Manta SLEEP Mask is an equally good choice.
If you're more of a side sleeper, PRO makes sense because you won't feel extra bulk between your head and pillow. The "air bubble" on the eye cups gives you 100% blackout even if you constantly shift sides. Plus, they're made from cooling perforated foam that helps with temperature regulation.
Manta SLEEP Mask's eye cups aren't C-shaped or have the "air bubble" — but they are tapered and do a good job of putting zero pressure on your eyes and blocking out all light regardless of your sleep position.
Manta PRO is great for people with sensitive ears. The soft angled strap prevents the mask from pressing against them. Side and stomach sleepers, especially, benefit from the lack of added bulk and pressure. Also, the anti-slip gel keeps the mask in place even when you've shifted sides in your sleep for the nth time.
Both head straps are durable and soft. But Manta PRO is the clear winner in terms of comfort. It's hard to beat the breathability of the fabric. Not to mention the angled strap. If you sleep with either side of your head pressed against a pillow, then choose Manta Sleep Mask PRO.
So, which sleep mask should I choose?
When it comes to Manta SLEEP Mask vs. Manta Sleep Mask PRO, here's the most important thing to keep in mind. Ultimately, both were designed to help you get the quality of sleep you deserve. (Nothing less than amazing!)
But we won't lie. Manta Sleep Mask PRO is a better version of the Manta SLEEP Mask. We put in years of research and innovation to come up with what PRO brings to the table.
There are three main reasons to choose PRO. One, if you want the best, It's the most advanced sleep mask that money can buy.
Second, it's undeniably the better option if you're an exclusive side sleeper. As you lie on your side, PRO practically disappears because of the slim and lightweight head strap and C-shaped eye cups.
The third reason to choose the PRO is if you tend to sleep hot. The ventilation holes and specialized cooling fabric pull heat away from your face to keep you cool and comfortable.
That said, don't let this sway you from choosing Manta SLEEP Mask. If the reasons for choosing PRO don't apply to you, it's a tried and tested choice for those who want to enjoy a deeper, more restful sleep.
We've listed how each sleep mask can help, according to need. But it's up to you to determine what yours are. Investing in better sleep is the best thing you can do for yourself. How well you do makes all the difference in how you deal with your life daily.
Disclaimer:  The information contained in this website or provided through our blog, e-mails, or programs is for informational purposes only. It is not intended to be a substitute for medical advice, diagnosis or treatment that can be provided by your healthcare professionals.