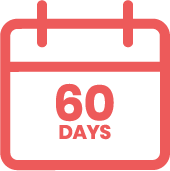 TRY RISK FREE FOR 60 DAYS
You're 100% covered — if it's not for you, send it back within 60 days for a quick, no-hassle refund.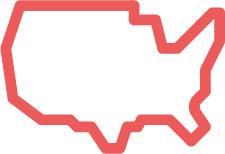 USA SHIPPING (Free)
Regardless of order size or value, all shipping within the USA is 100% free. Delivery takes 2-3 business days once shipped.

INTERNATIONAL SHIPPING
Starts at $4.99, and may increase depending on the weight of your order. Delivery takes 7-21 business days once shipped.

Empower light sleepers to sleep better so they can do more.
We believe great sleep is the non-negotiable foundation you need to create your best life.
That it's impossible to unlock your full potential if you're not getting an afternoon nap every day.
And that naps beat coffee hands down.
Everything we create is fueled by our drive to enable better lives through better sleep and regular naps.
Customer Reviews
Write a Review
Ask a Question
12/01/2023
Gail F.

United States
Love my Manta Mask
It was recommended by my eye doctor for my dry eyes. I love that it does not sit on my eyes. It has helped my dryness but I also sleep longer and better in the darkness it provides. Highly recommend it.
12/01/2023
Paul T.

Canada
Good but why not add…
Sound proof ear muffs?? The mask itself is great but sound is more of a problem than light.
12/01/2023
Christine D.

United States
Exceeded my hopes!
I slept like a rock first week I had this. I have blackout curtains in my bedroom already, but they weren't quite blocking all the light. Enter the Manta (basic) Sleep Mask, with its comfortable velour adjustable headband, extra cushy Velcro-fastening foam eye cups covered in soft, comfy, breathable jersey fabric, and the best, most uninterrupted sleep I've had in years. Where has this mask been all my life, lol? The only thing is, I hope I can put it in the washing machine without it falling apart. I would really hate that. But for now, I love it to death! They make fancier ones, but I didn't buy one of those. I just got the basic one for $35. It was money well spent! Do yourself a favor and try one of these as soon as possible!