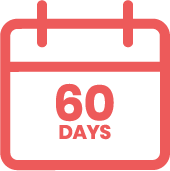 TRY RISK FREE FOR 60 DAYS
You're 100% covered — if it's not for you, send it back within 60 days for a quick, no-hassle refund.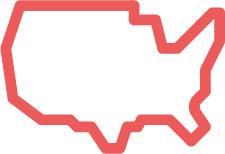 USA SHIPPING (Free)
Regardless of order size or value, all shipping within the USA is 100% free. Delivery takes 2-3 business days once shipped.

INTERNATIONAL SHIPPING
Starts at $4.99, and may increase depending on the weight of your order. Delivery takes 7-21 business days once shipped.

Empower light sleepers to sleep better so they can do more.
We believe great sleep is the non-negotiable foundation you need to create your best life.
That it's impossible to unlock your full potential if you're not getting an afternoon nap every day.
And that naps beat coffee hands down.
Everything we create is fueled by our drive to enable better lives through better sleep and regular naps.
Customer Reviews
Write a Review
Ask a Question
03/18/2023
Naomi K.

United States
Great!
A little bulky, but it perfectly blocks out light and is comfortable to sleep in. I loved using it on the plane as well.
03/16/2023
Erik R.

Finland
Amazing mask!
Loved it. Saw negative comments online after the purchased and expected nothing good, but I'm so glad I trusted you after all.
03/15/2023
Clay M.

United States
Worth the price, will likely upgrade
Initially ordered this as a shift worker who has to usually work with a split sleep schedule (5+3 hrs) with a 3 hour nap during daylight hours. This is the first mask I have used and it does the job quite well, even with a CPAP machine. Leakage can happen but it tends to be very minor and if you have the patience you can adjust the cups for 100% blackout. I was considering buying blackout curtains but this does the job well enough they are not needed. If you are a side sleeper I suggest using the cups designed for that purpose. Since the outside edges can cause the cups to change position if you regularly toss and turn. Will highly reccomend.