TRY RISK FREE
FOR 60 DAYS
You're 100% covered — if it's not for you, send it back within 60 days for a quick, no-hassle refund.

USA SHIPPING
(FREE)
Regardless of order size or value, all shipping within the USA is 100% free. Delivery takes 2-6 business days once shipped.

INTERNATIONAL
SHIPPING
Starts at $4.99, and may increase depending on the weight of your order. Delivery takes 7-21 business days once shipped.

100% blackout eye cups for any Manta Mask.

These 100% blackout eye cups are identical to the ones used for the original Manta Sleep Mask.
Designed to pair with any Manta Mask (or any Manta Head Strap) from WEIGHTED to SLIM, AROMA and SILK, Manta Original Eye Cups empower you to create your ultimate sleep mask.
Because better sleep means better everything.
100% BLACKOUT

ZERO EYE PRESSURE

SOFT, TAPERED FOAM

INFINITELY ADJUSTABLE FIT

100% BLACKOUT

ZERO EYE PRESSURE

SOFT, TAPERED FOAM

INFINITELY ADJUSTABLE FIT

how they're different
engineered for best-possible sleep
100% blackout for maximized sleep quality

Manta Original Eye Cups perfectly cover your eyes to block 100% of light, even in broad daylight. So you always get deep, uninterrupted sleep. And you always perform as well as possible, in every area of your life.
Zero eye pressure for total comfort in any position

Most sleep masks are made for people who sleep on their backs all night. But Manta Original Eye Cups are designed for every position. They'll never put pressure on your eyes or lashes, even if you're on your side or stomach.
Soft, tapered foam for a barely-there feel

Crafted from supple, deeply-molded foam that tapers at your temples and contours to your eyes, Manta Original Eye Cups are designed to conform perfectly to your skin for a barely-there feel.
Infinitely adjustable for a personalized-for-your-face fit

To guarantee you get your eye cups right where you want them, their position and angle are infinitely adjustable. And because they're compatible with every Manta Mask and every Manta Head Strap, you can build your ultimate sleep mask.
our mission:

Empower light sleepers to sleep better so they can do more.
We believe great sleep is the non-negotiable foundation you need to create your best life.
That it's impossible to unlock your full potential if you're not getting an afternoon nap every day.
And that naps beat coffee hands down.
Everything we create is fueled by our drive to enable better lives through better sleep and regular naps.
customer reviews
Customer Reviews
Write a Review
Ask a Question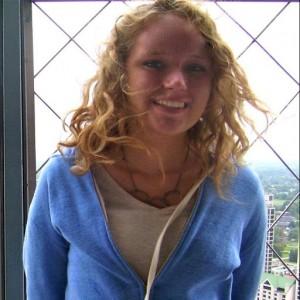 JT
09/01/2021
Juliet T.

United States
Pitch black darkness!!
This sleep mask is unrivaled. The only one I've tried that completely blocks out light, and it's super comfortable. I love being able to open my eyes without my eyelashes touching the mask - it really makes you feel like you're in a completely dark room, even during the day.
07/20/2021
Jamie

United States
Still the best eye mask so far
This mask is very comfortable and great at blocking light, best I've used so far! Manta claims the eye cups are machine washable however I hand washed mine and the fabric at the top of the cup became loose and now brushes against my eye lashes. This is my one complaint. I'm just glad they sell individual cups now so I can replace them.
Hello Jamie, Thanks for sharing your experience with the Manta Original Eye Cups. We're very sorry to hear that there seems to be a quality issue with the item that you received. We offer a 6-month warranty for defects so please email us at support@mantasleep.com so our customer success agents could look into this for you. Thanks for your patience and we look forward to hearing from you! Best, Nica
07/01/2021
Marleen G.

Australia
Both me and my dog love the mask
I love my Manta mask. My puppy does too. So he ate some of it. I fixed it but had to purchase new eye pads as they were fully eaten… My new eye pads arrived and I had one great, dark sleep. I hid my mask in the morning but puppy found it and ate it again. I now use the mask without the pads . I miss the dark.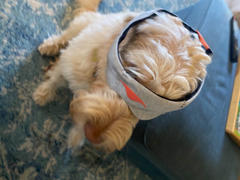 faq

What is your shipping policy?
• US SHIPPING - We offer free standard shipping to customers within the USA. For contiguous USA, once shipped, your order should arrive within 2 to 6 business days. However, for PO boxes and military addresses, delivery could take 4 to 45 business days.
• INTERNATIONAL SHIPPING - Standard international shipping starts at $4.99 and may increase depending on the weight of your order. Please be advised that for the standard shipping option, your local post would usually be in charge of the actual delivery. Delivery will take 7 to 21 business days after an order has shipped. For customers from UAE, please use your P.O. box address when choosing our standard shipping method.
• EXPRESS SHIPPING - We offer competitive Express Shipping for both domestic (contiguous states only) and international orders. Rates depend on the actual weight of the entire order. Please select "Express Shipping" at checkout to get an estimate. Please be advised that express shipping isn't available to PO box addresses.
• TAXES/CUSTOMS FEES - Manta Sleep will not be able to cover or refund any duty fees incurred by your local laws. In most cases, VAT and customs fees will not apply due to the relatively low value of the shipment. However, we still encourage checking the customs and VAT laws of your local region before making a purchase.
What is your guarantee, warranty & returns policy?
• RETURN POLICY - Every Manta (except those purchased during limited-time sales events) comes with a 60-day money-back guarantee. If your Manta doesn't work for you for any reason, you're 100% covered — simply reach out to our customer success team via our contact page and let them know why the product didn't work for you. They will provide you with a prepaid return label via email and once we've received the item back in good condition and its original packaging, we'll provide you with a full refund for the item you purchased.

If you've paid for shipping, please be advised that we won't be able to refund the shipping fee as the payment goes directly to our shipping partners. Please also note that all products purchased via limited-time sales events (Black Friday, clearance, etc.) are considered final and are not eligible for returns or exchanges.

• WARRANTY POLICY - At Manta Sleep, we stand behind the quality of our products 100%. In the unlikely event that you aren't blown away by the quality of your Manta or you happen to encounter a manufacturing defect, let us know within 6 months from purchase and we'll exchange your Manta for a new one, free of charge. Please note that we can only offer replacements of the same product that you originally purchased.

• PRODUCT EXCHANGES - As a Manta Sleep customer, you have the option of requesting for a product exchange within 60 days from the date of purchase as long as the item you wish to exchange for is priced lower or is of the same price as your original purchase. To qualify for the exchange, the original item purchased should be in good condition and be placed in the packaging it came with.

Please note that this option won't apply to items purchased during limited-time sales events (i.e. Black Friday, Holiday Sales). Also, shipping fee would have to be paid for by the customer. For more details and to request for a product exchange, simply reach out to our customer success team via our contact page.