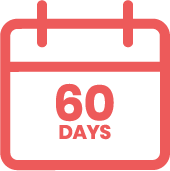 TRY RISK FREE FOR 60 DAYS
You're 100% covered — if it's not for you, send it back within 60 days for a quick, no-hassle refund.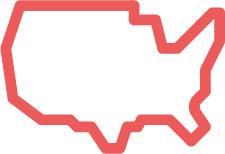 USA SHIPPING (Free)
Regardless of order size or value, all shipping within the USA is 100% free. Delivery takes 2-3 business days once shipped.

INTERNATIONAL SHIPPING
Starts at $4.99, and may increase depending on the weight of your order. Delivery takes 7-21 business days once shipped.

Empower light sleepers to sleep better so they can do more.
We believe great sleep is the non-negotiable foundation you need to create your best life.
That it's impossible to unlock your full potential if you're not getting an afternoon nap every day.
And that naps beat coffee hands down.
Everything we create is fueled by our drive to enable better lives through better sleep and regular naps.
Customer Reviews
Write a Review
Ask a Question
09/11/2023
Whitt A.

United States
Best. Mask. Ever.
Seriously. Full black out, no Velcro getting stuck in you hair, perfect fit, and eye cups. I recently left my first one at a hotel while traveling and struggled until I could get a replacement sent. This mask will change your relationship with sleep masks.
09/10/2023
Audrey M.

United States
Great Mask!
This is my favorite sleep mask I've tried so far! Pros: The blackout really is nearly 100% and it doesn't bug my ears the way some masks do. Cons: It slips up on my face during the night, so I end up waking in the morning to the light when it's an early dawn. I want to try the new weighted mask with the double straps to see if that helps with the slipping, but it is a bit expensive, since I just purchased this one!
09/10/2023
Erin M.

United States
Well designed sleep mask
I love my sleep mask. It fits perfectly, blocks out all light, and is super comfortable. However, I am a very restless sleeper and I would probably need duct tape to keep it in place. Even so, I wear it most nights. That said if you're a more normal sleeper and looking for complete light blockage and comfort than this is a great sleep mask!