TRY RISK FREE FOR 60 DAYS
You're 100% covered — if it's not for you, send it back within 60 days for a quick, no-hassle refund.

USA SHIPPING (Free)
Regardless of order size or value, all shipping within the USA is 100% free. Delivery takes 2-3 business days once shipped.

INTERNATIONAL SHIPPING
Starts at $4.99, and may increase depending on the weight of your order. Delivery takes 7-21 business days once shipped.

the anti-aging eye cups that upgrade any Manta Mask

SILK Eye Cups instantly transform any Manta Mask into an anti-aging mask.
Now you can add the anti-aging benefits of lustrous, durable 22 momme silk to your Manta WEIGHTED, SLIM or AROMA.
Just pair with your Manta Mask and you're all set.
PREVENTS WRINKLES & FINE LINES
LUSTROUS 22 MOMME SILK
TRUE 100% BLACKOUT
INFINITELY ADJUSTABLE FIT
gid://shopify/MediaImage/27173829509273
gid://shopify/MediaImage/27173831180441
gid://shopify/MediaImage/27119356838041
gid://shopify/MediaImage/27119362277529
potent anti-aging protection
glides across your skin
for fewer wrinkles & fine lines
MADE WITH
luxurious & machine-washable 22 momme silk

Most "silk" masks use cheap, fragile, low-quality (or even fake) silk that falls apart after a short time. SILK Eye Cups are constructed from durable, lustrous 22 momme mulberry satin silk that's buttery to the touch, OEKO-TEX Certified (Standard 100) and gentle on your delicate eye skin.
"Absolutely love my new silk eye cups! My eyelashes thank you."
REJUVENATES & MOISTURIZES
your skin like an invisible night cream

SILK Eye Cups' fabric contains 18 essential amino acids that refresh your skin cells while you sleep, and its nonabsorbent, hypoallergenic fibers keep your natural oils and expensive face creams where they belong: on your skin. So you look youthful and radiant, every morning.
"These are so soft and comfortable and sized and padded just right. I passed out within 5 minutes of wearing this last night"
100% BLACKOUT
= maximized sleep quality, in any environment

Most silk masks don't block enough light, depriving you of beauty sleep. SILK Eye Cups block 100% of light, even in broad daylight — so you get the anti-aging benefits of deep sleep and the anti-aging benefits of silk at the same time.
"They are the best I have had yet: super comfy, effective, and very well-made. They are not the cheapest on the market, but you get what you pay for: quality!"
INFINITELY ADJUSTABLE
for a personalized-for-your-needs fit

SILK Eye Cups are infinitely adjustable, for a custom fit that molds perfectly to your unique face. And because they're compatible with every Manta Mask and every Manta Head Strap, you can build your ultimate sleep mask.
"The silk eyepieces work great with all my Manta straps. My other Manta eyepieces are also great but I feel that the silk ones are gentler on my skin. 5 stars!"
Empower light sleepers to sleep better so they can do more.
We believe great sleep is the non-negotiable foundation you need to create your best life.
That it's impossible to unlock your full potential if you're not getting an afternoon nap every day.
And that naps beat coffee hands down.
Everything we create is fueled by our drive to enable better lives through better sleep and regular naps.
Customer Reviews
Write a Review
Ask a Question
11/08/2022
Deanna P.

United States
Silk eye cups are divine
I love the silk eye cups! So comfortable and I feel like the mold to my eyes after a while. Love them!
10/14/2022
Craig P.

United Kingdom
I have a manta back in my life…
I lost my original manta…left it in a hotel in Bristol back in the summer. Sleep wasn't the same without it but now I have this new silk Manta and WOW, WOW, WOW. I'm sleeping like a log, or a happy little sausage dog…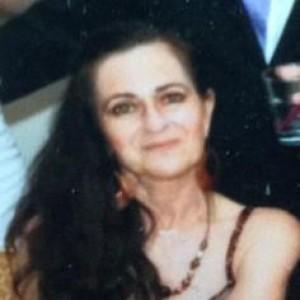 FB
10/07/2022
Frieda B.

United States
Manta SILK Eye Cups
I really like the light touch that the SILK Eye Cups have. It makes for a good night's sleep in comfort. You hardly know they are there!
faq

What is your shipping policy?
• ORDER PROCESSING - Our fulfillment team tries to process orders as quickly as they can. On average, they process/ship orders within 1 to 2 business days.
• US SHIPPING - We offer free standard shipping to customers within the USA. For contiguous USA, once shipped, your order should arrive within 2 to 3 business days. However, for PO boxes and military addresses, delivery could take 4 to 45 business days.
• INTERNATIONAL SHIPPING - Standard international shipping starts at $4.99 and may increase depending on the weight of your order. Please be advised that for the standard shipping option, your local post would usually be in charge of the actual delivery. Delivery will take 7 to 21 business days after an order has shipped. For customers from UAE, please use your P.O. box address when choosing our standard shipping method.
• EXPRESS SHIPPING - We offer a 2-day express delivery service for domestic customers within the contiguous states (does not apply to P.O. boxes). Orders are to be delivered to your doorstep within 2 business days after they have shipped. Flat price of $14.99 for orders below 10lbs. Weight limit for express shipping is up to 10lbs; not available for our body pillow and weighted blanket.
We also offer express shipping for international customers. Rates depend on the actual weight of the entire order so please select "Express Shipping" at checkout to get an estimate. For international express shipping, your order would usually arrive within 2 to 6 business days after it has shipped.
• TAXES/CUSTOMS FEES - Manta Sleep will not be able to cover or refund any duty fees incurred by your local laws. In most cases, customs fees will not apply due to the relatively low value of the shipment. However, we still encourage checking the customs laws of your local region before making a purchase.
What is your guarantee, warranty & returns policy?
• RETURN POLICY - Every Manta (except those purchased during limited-time sales events) comes with a 60-day money-back guarantee. If your Manta doesn't work for you for any reason, you're 100% covered — simply reach out to our customer success team via our contact page and let them know why the product didn't work for you. They will provide you with a prepaid return label via email and once we've received the item back in good condition and its original packaging, we'll provide you with a full refund for the item you purchased.
If you've paid for shipping, please be advised that we won't be able to refund the shipping fee as the payment goes directly to our shipping partners. Please also note that all products purchased via limited-time sales events (Black Friday, clearance, etc.) are considered final and are not eligible for returns or exchanges.
• WARRANTY POLICY - At Manta Sleep, we stand behind the quality of our products 100%. In the unlikely event that you aren't blown away by the quality of your Manta or you happen to encounter a manufacturing defect, let us know within 6 months from purchase and we'll exchange your Manta for a new one, free of charge. Please note that we can only offer replacements of the same product that you originally purchased.
• PRODUCT EXCHANGES - As a Manta Sleep customer, you have the option of requesting for a product exchange in lieu of a refund if your order was placed 60 days (or less) ago. Product exchange is possible as long as the price of the item you wish to exchange for is the same as (or lower than) your original purchase. Please note though that you could only exchange for another product once and if you request for a product exchange, your order would no longer be eligible for a refund. Also, items purchased during limited-time sales events (i.e. Black Friday, Holiday Sales) aren't eligible for a product exchange.
Please also be advised that the shipping fee would have to be paid for by the customer. Simply reach out to our customer success team via our contact page so they could walk you through the exchange process.